Saurauia armata Kurz, J. Asiat. Soc. Bengal, Pt. 2, Nat. Hist. 42: 59 1873.;
---
Actinidiaceae
Loc.:
Tuting, Upper Siang distt., Arunachal Pradesh
Very nice picture …!
Here are mine from Manipur.
…, I feel the flower color and petal shape in my pics look different. Any comments?
---
Ohhh….sorry sorry sorry!! Thanks for pointing out the error … don't know how I wrote here S. punduana which is very common in Arunachal. Apologies!! 😛
Actually my photograph is of Saurauia armata Kurz.
Fruits are sweet in taste and edible.
This
small tree was recorded from a dense forest
in Biswanath District, Assam..
I hope this is Saurauia armata
---
Yes! Saurauia armata for me too. You might have encountered Saurauia napaulensis DC. also at higher elevations, characterised by blackish leaves. But they are taller than S. punduana and S. armata.
---
Yes …, I have come across S. napaulensis, in Northeast as well in Western Himalayas.
---
Why colour of the flower looks different in 2nd image ? Is there any mix up ?
---
No …, all pics belong to one individual, here in second image petals are missing…!!
---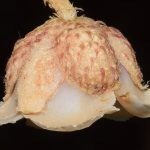 Saurauia armata
: 1 image.
Saurauia armata
Behali

Reserve Forest,

Biswanath, Assam, India 
---
References: