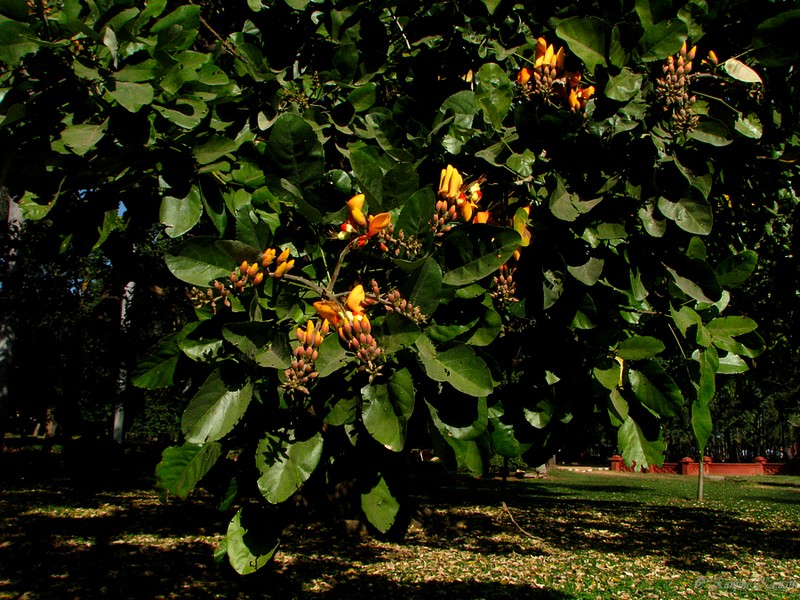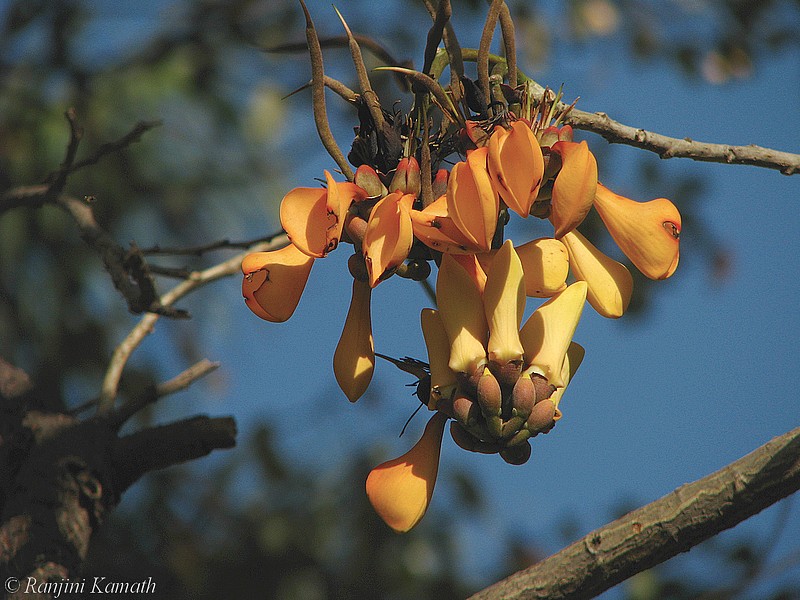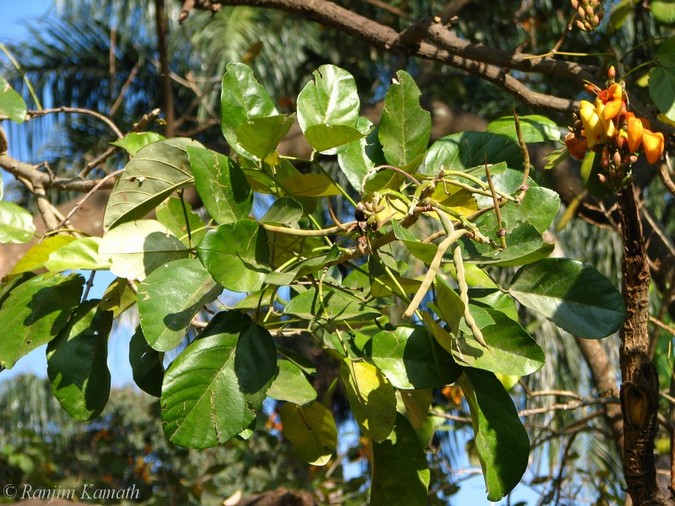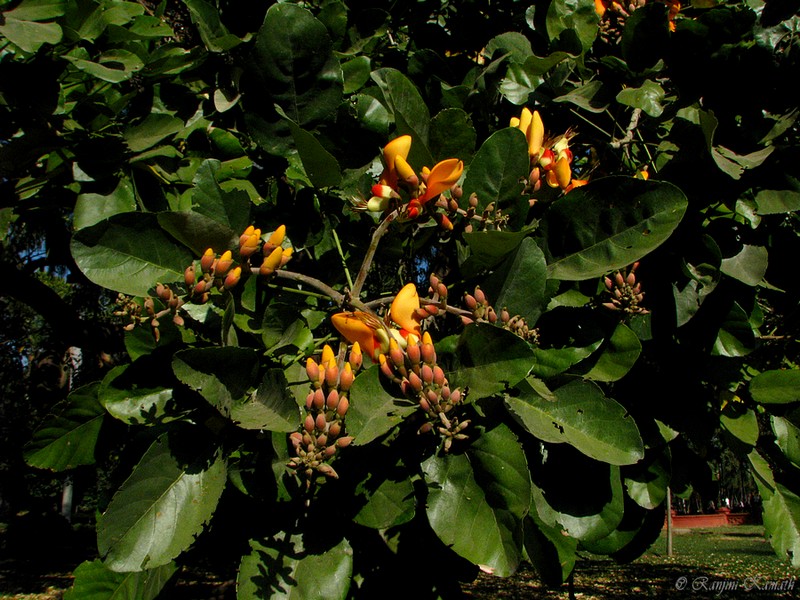 ---
It is erythrina mitis confirmed from the lalbagh species
---
nice flowers
but I am confused… do the seed pods in the earlier submission belong to the same tree and go with the second set of pictures?
and do have close up of the leaf?
---
The names in the first picture were wrong as I identified it wrongly
Is this Palash? I have seen only the orange-coloured variety-Butea monosperma.
Would appreciate full ID & other details/info of this tree. Pic taken in Lalbagh on 14-02-10 around 9am.
---
I have seen only the flamed variety of Butea monosperma. Except the colour it has has every character of the Palash tree.
---
It is a species of Erythrina (pl observe the cylindric pods).
---
Which var. of Erytrina.
---
I too feel it is species of Erythrina. Check for Erythrina mitis?.
---
Thank you for the lead.This definitely matches the pics i have sent.
---
Flowers look like Erythrina sandwicensis
please check the link
---
Thank you Amit ji but this does not look like the flowers whose pics i have sent. I can only go by the looks of the flower shown in the link-will not be able to describe in Botanical terms tho..
---
I hope this plant is Erythrina abyssinica.
---