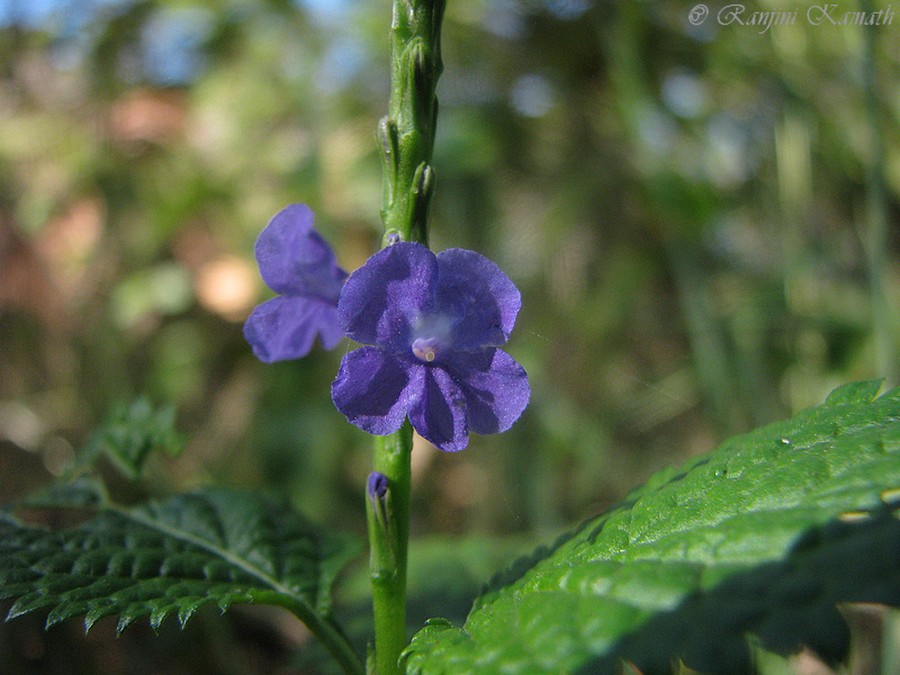 Stachytarpheta jamaicensis – 190112 – RK – 2:
Hope the ID is correct. flowersofindia informs there are 2 other blue stachys that look similar. – S. indica & S. cayennensis.
Pic taken on 08-01-2012 at 9.45am on Bhadravati banks, Lakkavally, Karnataka.
---
I think Stachytarpheta cayennensis, Verbenaceae.
---
Probably S. jamaicensis but I can't confirm as the complete plant is not visible in the photos its quite hard to ID a plant just looking at the flowers.