Images by D S Rawat, Inserted by Gurcharan Singh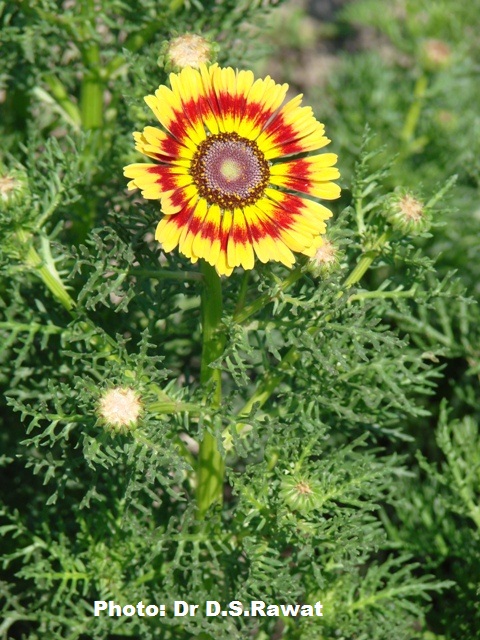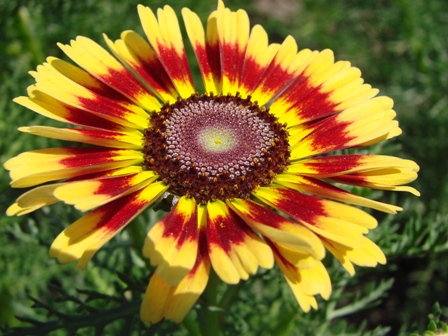 ---
Chrysanthemum carinatum Schousb.: Chrysanthemum carinatum Schousb. (Asteraceae) commonly known as "Annual Marguerite" or 'Tricolor Mum" is an ornamental herb native of Morocco.
Here in Pantnagar it blooms in early Summer (April) and makes flowerbeds beautiful.
---
What a beauty!!! This is definitely on my wishlist and I would love to have this in my garden. Hope I can get it here in Mumbai.
---
Chrysanthemum carinatum
Schousb.
is a native of Morocco and cultivated as an annual ornamental during winter and spring.
Commonly known as 'Tricolor mum' or 'Annual marguerite' it produces beautiful 5-6 cm across flower heads.
Here photographed in Pantnagar Uttarakhand.
---
What a beautiful flower, thanks a lot … for sharing..
---