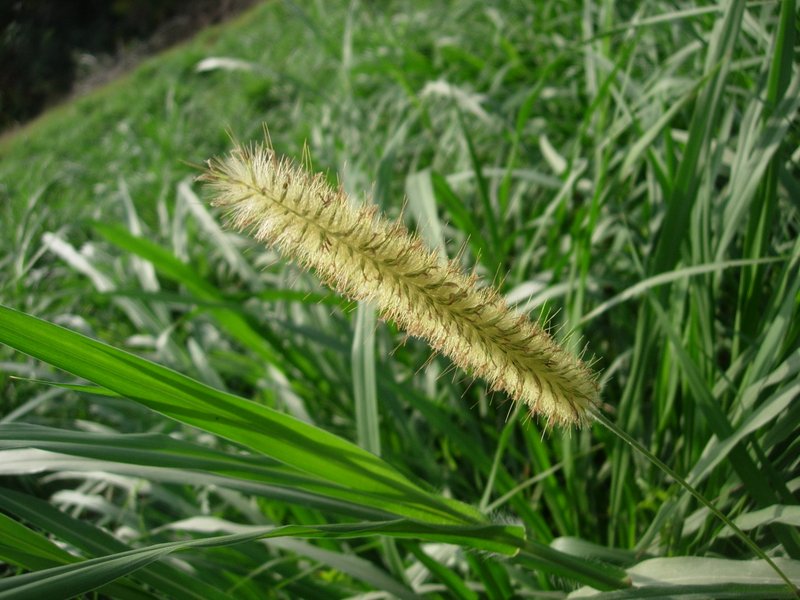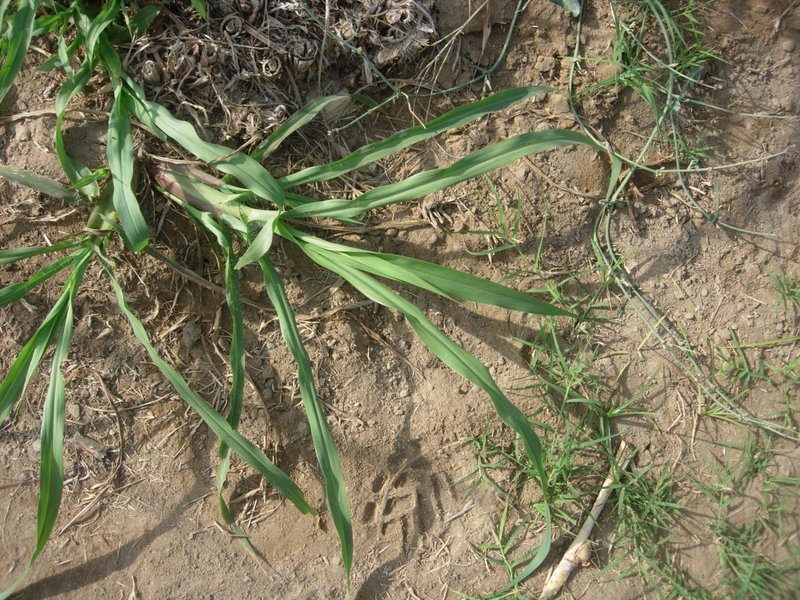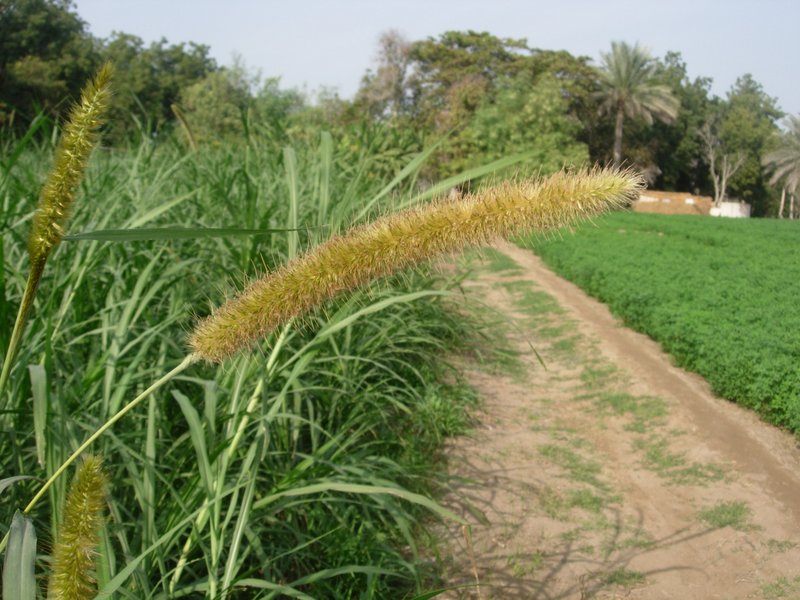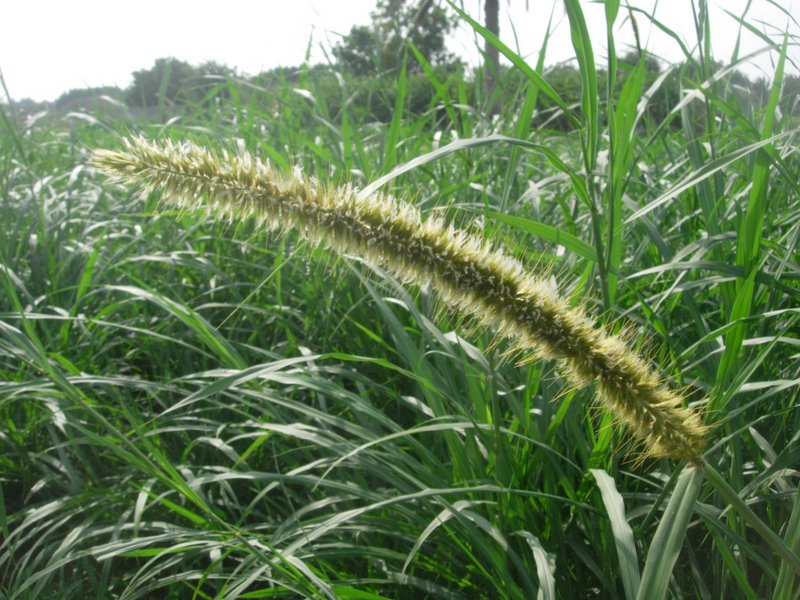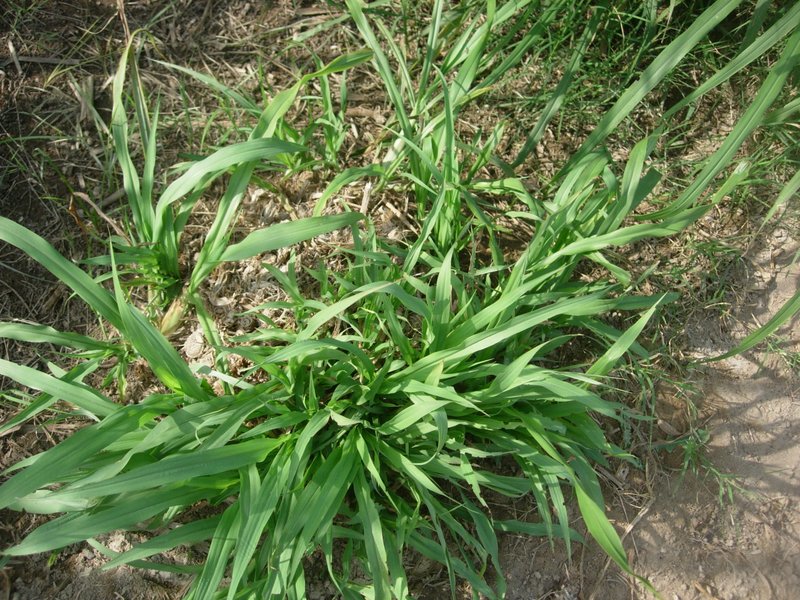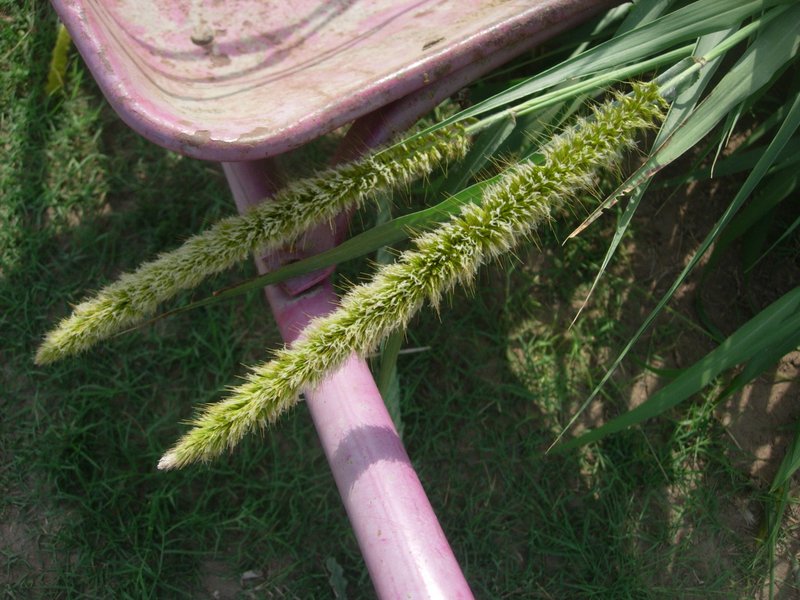 Grass for ID : Oman : 140213 : AK-2:
Kindly id this grass seen at a farm here on 1/2/13.
Was told that it is a fodder grass, to feed the cattle on the farm.
The stalks are cut, and it grows again.
---
It is commonly known as Gajraj Pennisetum spp.
---
Pennisetum purpureum x Pennisetum americanum (Hybrid Napier grass)
---
Reference: