Pelargonium × domesticum L.H. Bailey, Stand. Cycl. Hort. 2532 2532 1916. ;
Pelargonium x domesticum
L. H. Bailey,
Stand. cycl. hort. 5:2532. 1916 'Chocolate'
A complex hybrid shrubby plant with spiny tipped leaves lobed leaves, 5-9 cm broad, more deeply divided

.

This particular cultivar with large chocolate coloured flowers.
Photographed

in Sunnyvale, California
---
Regal Pelargonium, Regal Geranium, Martha Washington Geranium
Pelargonium x domesticum
Cultivar. may be 'Parisienne'
Colour: light pink with dark pink marks on posterior large petals.
Shimla
April 2015
---
The link may be useful for species determination
---
Thanks, … Beautifully captured & very good details.
---
---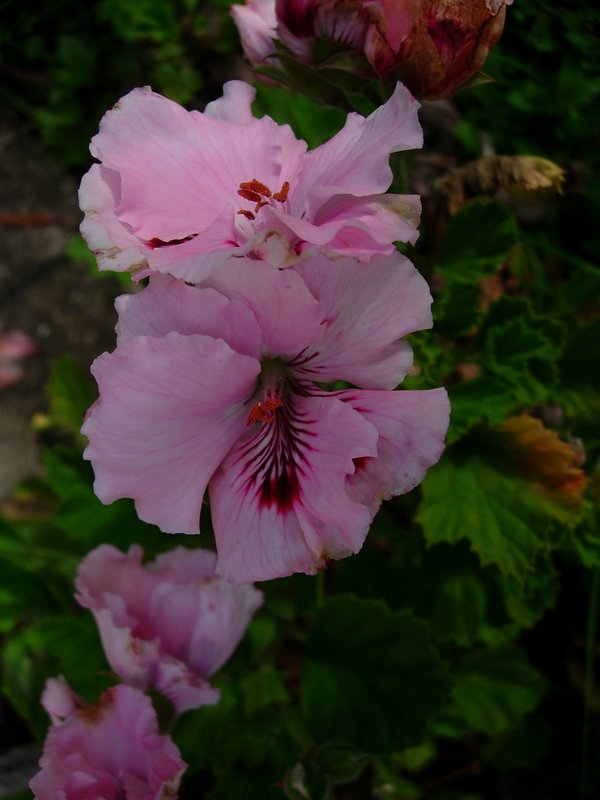 Sharing pictures of
Pelargonium hortorum
, commonly known as
Garden Geranium
seen at various places.
A cultivated, ornamental plant.
---
DSCN6898 is Pelagonium X domesticum, (this species includes artificial hybrids)
---