A shrub around 4′ tall for ID. Foto taken in Nov-2012 on a hill near Satara.
Habitat Wild,
Altitude around 1000m
---
This looked to me like any Euphorbia sp….
---
Yes. This seems to be a Euphorbia. It is either E. nivulia or E. neriifolia. The differences are based on stems, which are not visible in the photos. E. neriifolia has obscurely 5-angled stems, whereas E. nivulia has terete stems. However, I notice that the leaves appear very large, probably due to the highly fertile soil on which it grows.
---
Thank you Sir. Actually the shrub is located on the edge of a hill so I could not take photo of stem. Next time if I get a chance I will make an attempt to photograph the stems.
---
The stem part is to be seen for ID
---
.
---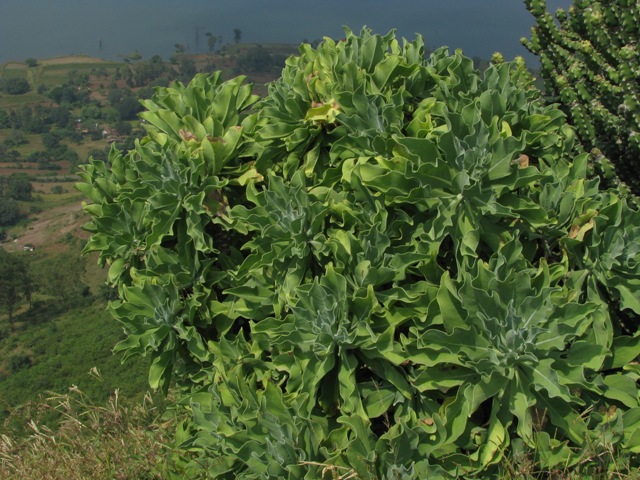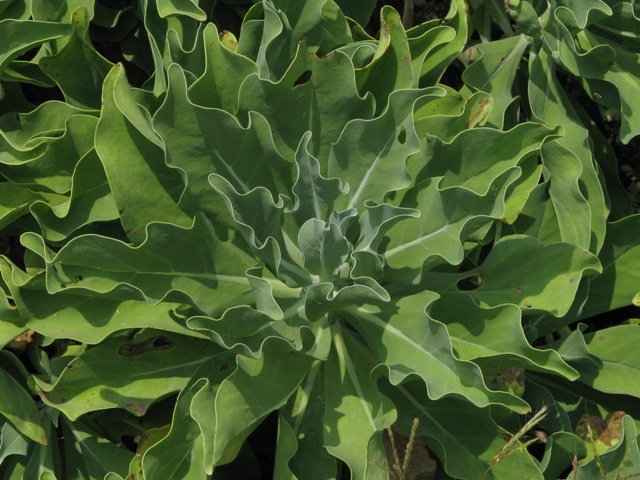 Euphorbiaceae fortnight::Euphorbiaceae Sp for ID (NSJ-09)
: Attachments (2).  2 posts by 2 authors.
Euphorbiaceae
 sp for ID. Photo taken 
on Sajjangad (Satara)
---
This is an exotic garden plant. I have not been able to identify it.
---
May be a new species of succulent Euphoria.
---
I have no idea.
---
I'm not sure. I guess it could be Euphorbia or Euphorbiaceae, but not one I'm familiar with.
---