Zinnia
elegans
Jacq., Icon. pl. rar. 3:15, t. 589. 1792 ("1786-1793"); Collectanea 5:152. 1797 ("1796"), nom. cons. (Syn: (≡)
Crassina elegans
(Jacq.) Kuntze;  
Crassina linearis
(Benth.) Kuntze;
Zinnia australis
F. M. Bailey;
Zinnia linearis
Benth.; (=)
Zinnia violacea
Cav.);
Mexico (Campeche, Chiapas, Chihuahua, Coahuila, Colima, Durango, Guerrero, Hidalgo, Jalisco, Mexico State, Michoacan, Morelos, Nayarit, Nuevo Leon, Oaxaca, Puebla, Queretaro, Quintana Roo, San Luis Potosi, Sinaloa, Sonora, Tabasco, Tamaulipas, Veracruz, Yucatan, Zacatecas), Costa Rica, Belize, Guatemala, Honduras, El Salvador, Australia (I) (Queensland (I)), Java (I), Peru, Panama (I), Puerto Rico (I), Dominican Republic (I), Haiti (I), Nicaragua, Cuba (I), Brazil (I), Venezuela (I), Fiji (I), trop. Africa (I), Ethiopia (I), Sierra Leone (I), Kenya (I), Djibouti (I), Guinea (I), Benin (I), Malawi (I), Zimbabwe (I), Chad (I), Cameroon (I), American Samoa (I) (Manua Isl. (I)), Gilbert Isl. (I), MarshaII Isl. (I) (Kwajalein (I), Jaluit (I)), Micronesia (I) (Ulithi (I)), Niue (I), Northern Marianas (I) (Agrihan (I)), Phoenix Isl. (I) (Canton (I)), Southern Marianas (I) (Guam (I)), Austral Isl. (I) (Tubuai (I)), Western Samoa (I) (Savaii (I)), Society Isl. (I) (Raiatea (I)), Rotuma Isl. (I), Mauritius (I), La Runion (I),

Andamans (I), Myanmar [Burma] (I), India (I), Bangladesh (I), Bhutan (I), Nepal (I),

Vietnam (I), USA (I) (Connecticut (I), Florida (I), Georgia (I), Kentucky (I), Louisiana (I), North Carolina (I), Ohio (I), Pennsylvania (I), South Carolina (I), Texas (I)), France (I), Portugal (I), Spain (I), Baleares (I) (Mallorca (I)), Germany (I), Austria (I), Italy (I), Sardinia (I), Sicily (I), Poland (I), Slovakia (I), Hungary (I), Bosnia & Hercegovina (I), Serbia & Kosovo (I), Macedonia (I), Romania (I), Bulgaria (I), Croatia (I), Belarus (I), Moldova (I), Ukraine (I), Crimea (I), European Russia (I), Azerbaijan (I), Tajikistan (I), Korea (I), Kazakhstan (I), Turkmenistan (I), Uzbekistan (I)
as per
Catalogue of life
;
Sharing pictures of Zinnia elegans taken over the weekend.
This is the first time I saw flowers having two shades in the same flower.
Cultivated, ornamental, garden flowers
presently (13.5.13) in full bloom.
Zinnia elegance from IAS Shimla
---
---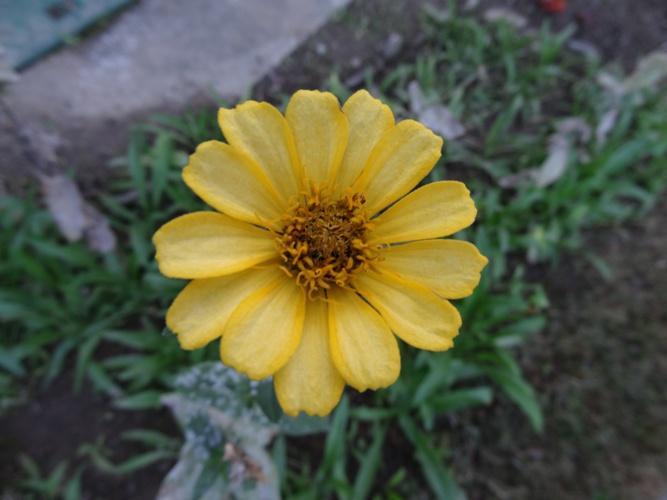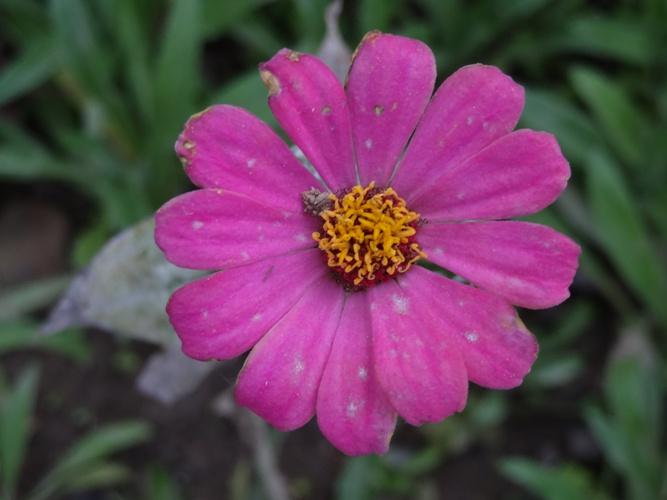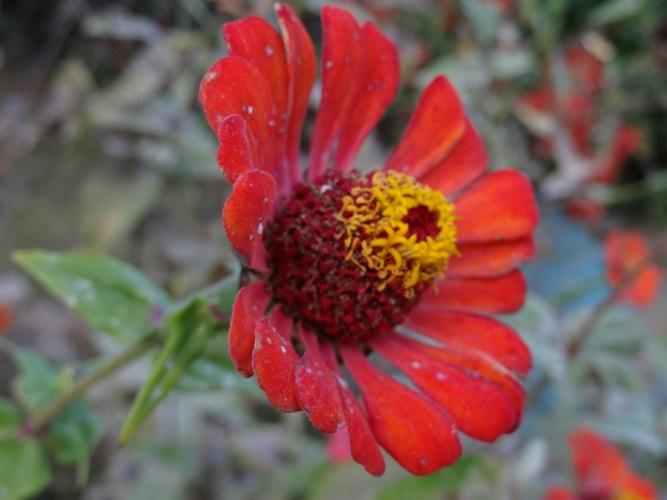 Asteraceae Fortnight Part 3-Ligulate heads (plus misc.): 120713 ARK-14 : Zinnia elegans from Almora, Uttarakhand – November 2012
: Attachments (3). 2 posts by 2 authors.
Attached are pictures of 
Zinnia elegans
 captured
 at Almora, Uttarakhand in November 2012.
Requested to please confirm ID.
---
efi page on Zinnia elegans
---
ID looks O.K. I had the opportunity to grow many varieties of Zinnia in institutional area, Chennai where I was working.
---