---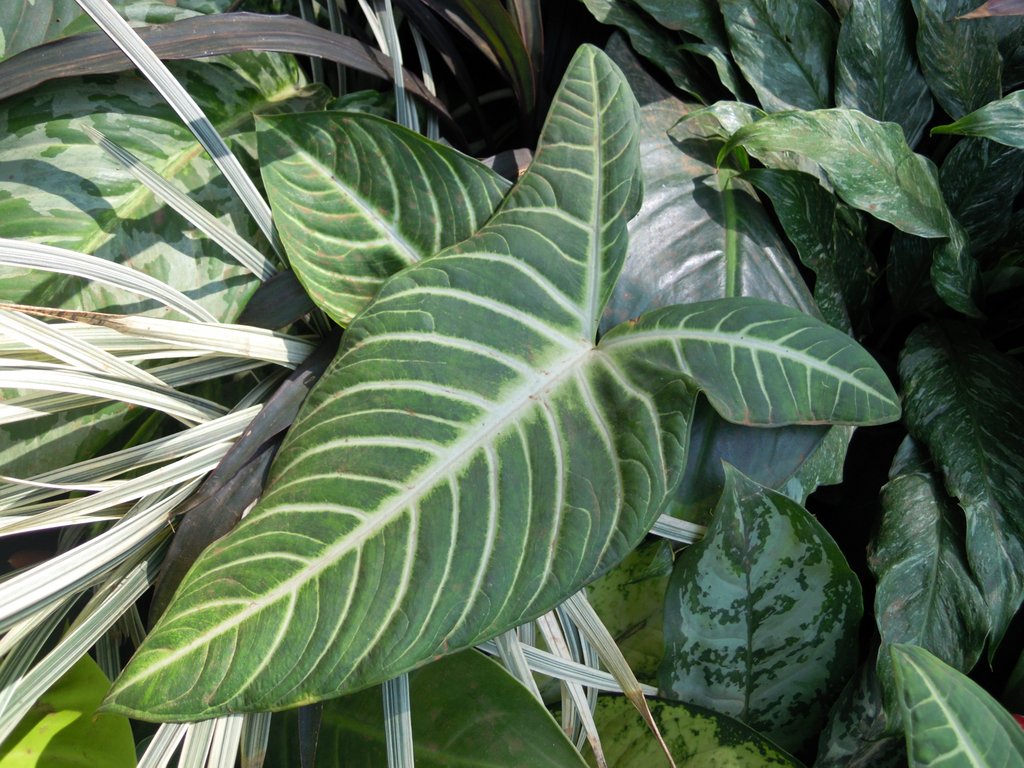 Picture taken on 19/2/2011 at the Flower Show in Mumbai.
An ornamental, potted, cultivated plant.
can it be ??Syngonium podophyllum
---
Thanks for a possible id. I think the leaves in my picture look different.
---
Absolutely perfect!!
Does seem to be the right id. Thanks a lot.
---
Singonym var.
---
Thanks to you too for a possible id.
---
---
Another ornamental plant seen at Jijamata Udyan, Mumbai on 24/10/07.
Cultivated, potted plant.
---
Thanks for the id.
Will try searching further.
---
---