Nothoscordum gracile (Aiton) Stearn, Taxon 35: 338 1986. (syn: Allium gracile Aiton; Maligia gracilis (Aiton) Raf.; Milla macrostemon var. gracilis (Aiton) Baker);
E. Mexico to S. South America:
Argentina Northeast, Argentina Northwest, Argentina South, Bolivia, Brazil South, Chile Central, Colombia, Costa Rica, Ecuador, Guatemala, Honduras, Mexico Southeast, Panamá, Paraguay, Peru, Uruguay
; Introduced into:
Alabama, Algeria, Azores, Baleares, Bermuda, Brazil Southeast, California, Canary Is., Cape Provinces, Cyprus, East Aegean Is., Egypt, Florida, France, Free State, Georgia, Great Britain, Greece, Jamaica, Jawa, Kenya, KwaZulu-Natal, Libya, Louisiana, Madeira, Malawi, Mauritius, Mexico Northeast, Mexico Southwest, Mississippi, Morocco, New South Wales, New Zealand North, New Zealand South, Norfolk Is., Northern Provinces, Palestine, Portugal, Réunion, Sicilia, South Australia, South Carolina, Spain, St.Helena, Tanzania, Tasmania, Western Australia, Zimbabwe
as per
POWO
;
.
Reported from India
is
Nothoscordum gracile
 as per 
Note on Occurrence of Fragrant False Garlic [ Nothoscordum gracile (Aiton) Stearn] in India
.
---
Id pl—is it some Lily?
It has strong good fragrance.

Come up
in abundance by the dirt road, Like a weed.
---
Could it be some Allium sp.?
---
Please check Nothoscordum gracile
---
---
.
---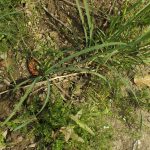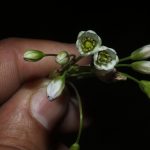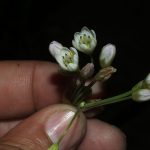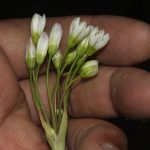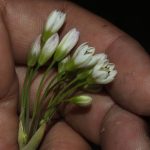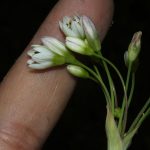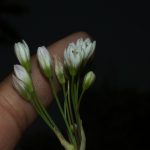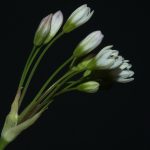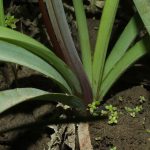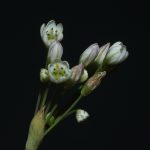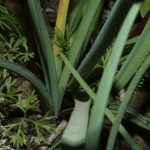 Northoscordum gracile from Saharanpur, U.P.:: NS-April 2022: 11 images.
This
herb was recorded from a nursery shade,
in Saharanpur, U.P. ..
The identification seems correct, please rectify, if required..
 It is an exotic and less recorded species from our country, I think it forms an addition to eFI as well as FoI…identification credit goes to Rahul Sharma..
---
---
.
References:
POWO  Catalogue of Life  The Plant List Ver.1.1  WCSP  IPNI Pacific bulb society
Note on Occurrence of Fragrant False Garlic [ Nothoscordum gracile (Aiton) Stearn] in India