Catamixis baccharoides Thomson,  J. Linn. S. 9: 343, t. 4 (1867);
ASTERACEAE Fortnight Part 3-Ligulate Heads: Catamixis baccharoides from Uttarakhand_DSR_4 : Attachments (1). 2 posts by 2 authors.
Catamixis baccharoides Thoms. is a chasmophyte shrub and endemic to Garhwal and Nepal only. This species is included in Red Data Book of Indian Plants and 1997 IUCN Red List of Threatened Plants in Vulnerable category. To my knowledge it has only one population in Garhwal having few individuals. The habitat known to me is really threatened.
Quality of image is regretted; a reproduction from my 15 (about) year old optical photo.
More importantly it is (probably) the first ever photo of live plant of this species on web.
---
Few hours back I came to know that four populations of this species exist in four different localities in Garhwal. Thanks to … (a D.Phil. student of H.N.B.Garhwal University Srinagar Garhwal) who has searched them.
---
.
---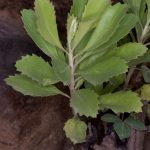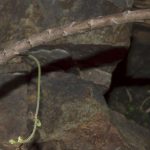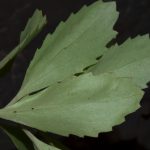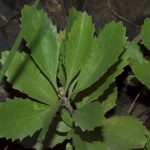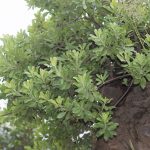 SK 3105 03 November 2021
: 5 very high res. images.
Location: Surkhet, West Nepal
Altitude: 523m.
Date: 29 August 2021
Habit : Wild
Crassulaceae…???
---
Can be. I am not sure.
---
For me, Catamixis baccharoides (CR), endemic to Indo-Nepal.
---
Catamixis bracharoides (Asteraceae)
---
---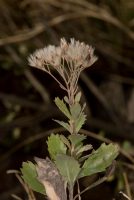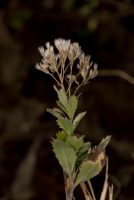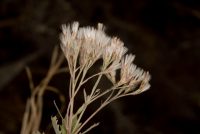 Catamixis baccharoides Thomson
: 3 high res. images.
Location: Salyan, West Nepal
Habit : Wild 
---
These images are the solid proofs that Catamixis baccharoides often called as endemic to Indian Western Himalaya, is also distributed in Western Nepal.
---
POO and CoL has distribution in Nepal !
---