---
Erect perennial herbs. Leaves 6 cm long; leaflets 7 pairs, 12 x 7 mm, obovate, obtuse, cuspidate, hairy; stipules lanceolate. Racemes 5 cm long, axillary, slender. Flowers 5 mm long; calyx-lobes linear; petals exserted, glabrous, pink. Pods 21 x 2 mm, terete, densely glandular hairy; seeds 1.5 x 1.5 mm, cubical, smooth.
Flowering and fruiting: September-December
Dry deciduous forests and scrub jungles, also in the plains
Alt.: 145 m asl

Place: Erode dist, TN
---
It may be Indigofera colutea (= I. viscosa).
---
Thanks a lot for the identification Sir.
---
Indigofera colutea
(Burm.f.) Merr,
wild sticky herb
from Royakota hill, Krishnagiri dt, Tamilnadu
Family: Fabaceae
Date: October 2015
Place: Savandurga, Ramanagara District, Karnataka
Habit: Shrub
Habitat: Scrub forest

---
.
---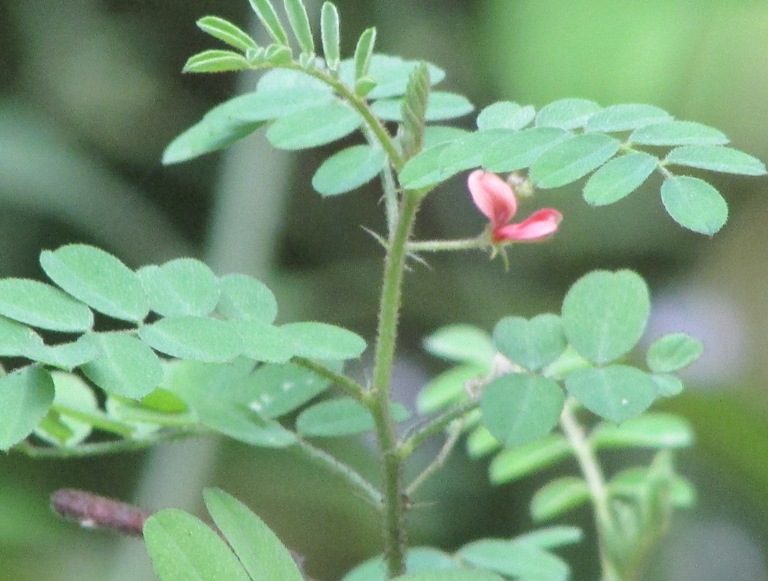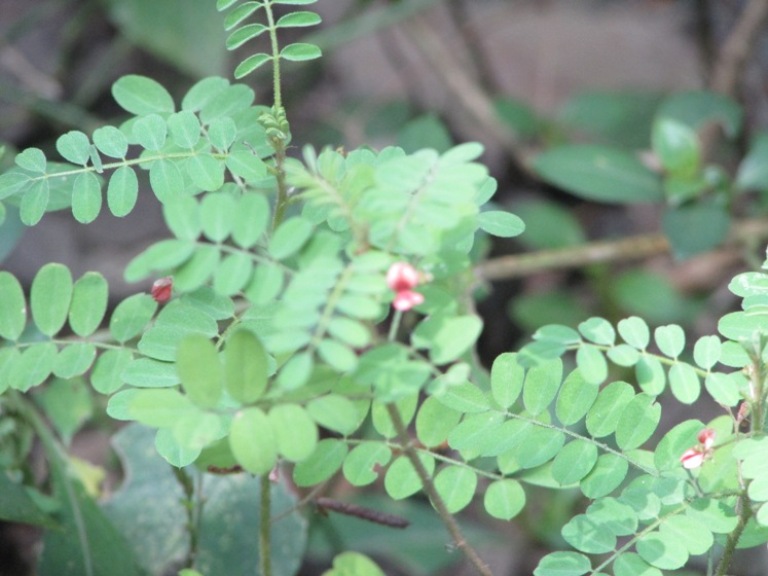 Fabaceae (Faboideae) Fortnight :: Indigofera for ID :: MK-OCT-06
 : 8 posts by 5 authors. Attachments 
(4)
Would be grateful if you could help me identify this Indigofera species. Sorry for the poor pictures.
Habitat: semi-evergreen forest edge (road-side)
Date: 18 March 2015

Location: Manimuthar Dam, Tirunelveli dist, TN
---
It could be Indigofera karnatakana Sanjappa for the following:
Leaflets linear-obovate or oblanceolate., apex apiculate, base subacute. Leaflets 7-21. Flowers bright red in short racemes 3-6 flowers. 
---
It could be Indigofera colutea.
---
seems to match with images of Indigofera colutea
---
Indigofera colutea
---
I think this is Indigofera suffruticosa Mill.
---
Indigofera colutea (Burm.f.) Merr.!
http://flora-peninsula-indica.ces.iisc.ac.in/herbsheet.php?id=4355&cat=7
---