It is native to
Bhutan
,
China
,
India
, and
Nepal
. U. recta grows as a terrestrial plant in marshes and bogs from altitudes around 900 m (2,953 ft) to 4,000 m (13,123 ft).
Date/Time-

01/03/2011, 3:19 PM
Location- Assam
Habitat- Wild
Plant Habit- Herb
Height/Length-  4.5 cm
Inflorescence Type/ Size- As seen in Photos
Flowers Size 0.6-1.5 cm, Yellow in colour
Fruits Type/ Shape/ Size Seeds-  Not seen
Other Information Grows in marshy areas
---
Thanks for sharing this yellow Utricularia
---
This is possibly U. recta P.Taylor. However, as the photo is not showing much details another possibility is U. bifida. More photos would help!
---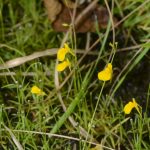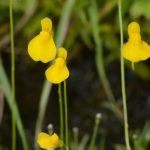 MS,Feb.,2022/01 Utricularia sp. ? for id.
: 2 images.
Location : Reiek-tlang, Mizoram
Habit : Herb

Habitat : Wild
---
Maybe Utricularia bifida L. as per images herein.
Pl. post high res. images.
---
---
What are the species reported from your area in Mizoram?
---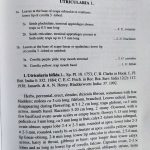 ---
Utricularia bifida L. ??
---
From North East there is a species described by Taylor. It is U. recta (U. scandens var. firmula elevated to a species). This may be that. I have collected it from Meghalaya. If fruit photo is there it will be easy to identify, especially to distinguish between U. bifida and U. recta.
My suggestion is that there may be many undescribed species. Our friends should collect the specimen both with flowers and fruits. I will help them.
---
---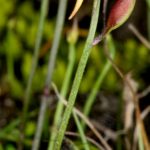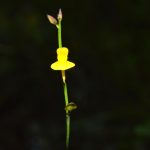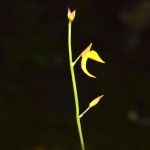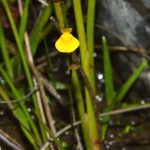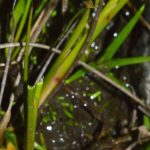 Utricularia scandens Benj.
: 5 very high res. images.
Location: Jumla, West Nepal
Habit : Wild 
---
Thanks, …, for wonderful images. What are the listed species ?
---
Many species are found not listed in the book !
1 tiff image
---
Can it be Utricularia recta P.Taylor?
Yes …! It looks like Utricularia recta!
---