Bhutan to S. Japan (Tsushima)
as per
POWO
;
Russian Far East, China (Gansu, Hebei, Heilongjiang, Henan, Hubei, Hunan, Jiangxi, Jilin, Liaoning, Qinghai, Shaanxi, Shandong, Shanxi, Sichuan, Yunnan, Zhejiang), S-Tibet, Japan (Kyushu), North Korea, South Korea,

N-India,

Myanmar [Burma], Bhutan

,

Chumbi
as per
Catalogue of Life
;
This
herb
was recorded
from Cherrapunji Road, Shillong, Meghalaya..
Apparently this appeared to be wild,

leaves 2-3 pinnate, close to ground, inflorescence on long peduncle, flowers deep pink….
identification help please..
---
I think it is Astilbe [Saxifragaceae]
---
Thanks …, Astilbe is quite agreeable…
---
Thanks, …, for the initial Id.
Pl. check with comparative images at
Astilbe
---
… is right. I had collected the same in North Sikkim at 8000 ft. from the bank of Lachen Chu.
---
Sir, You can see astilbe rubra… If you cant find then you search for Aruncus genus of Rosaceae.
---
Thanks a lot … for confirmation and … for further suggestion. Generic level id seems to be right..
---
---
---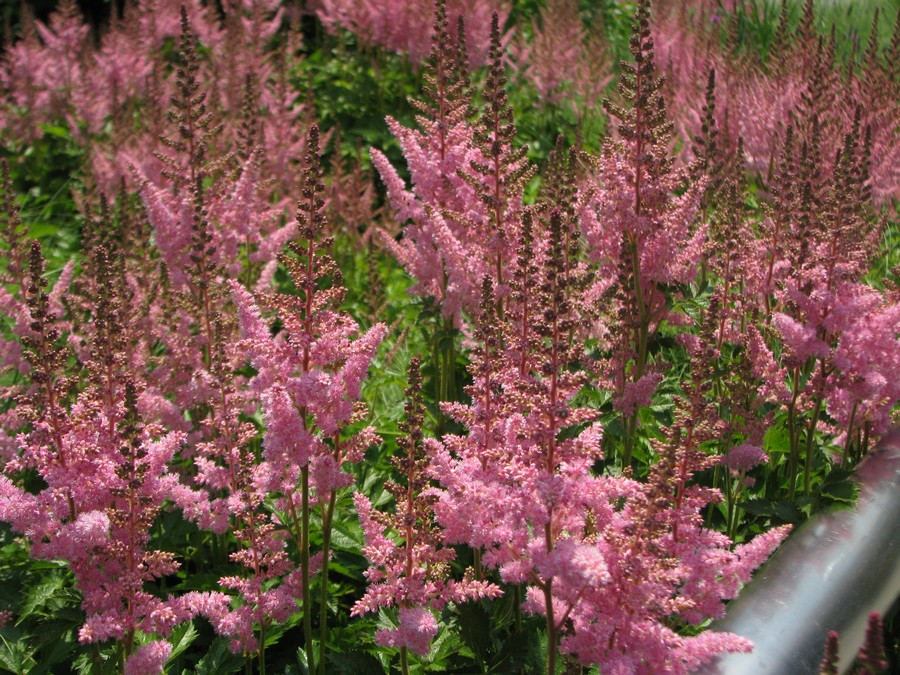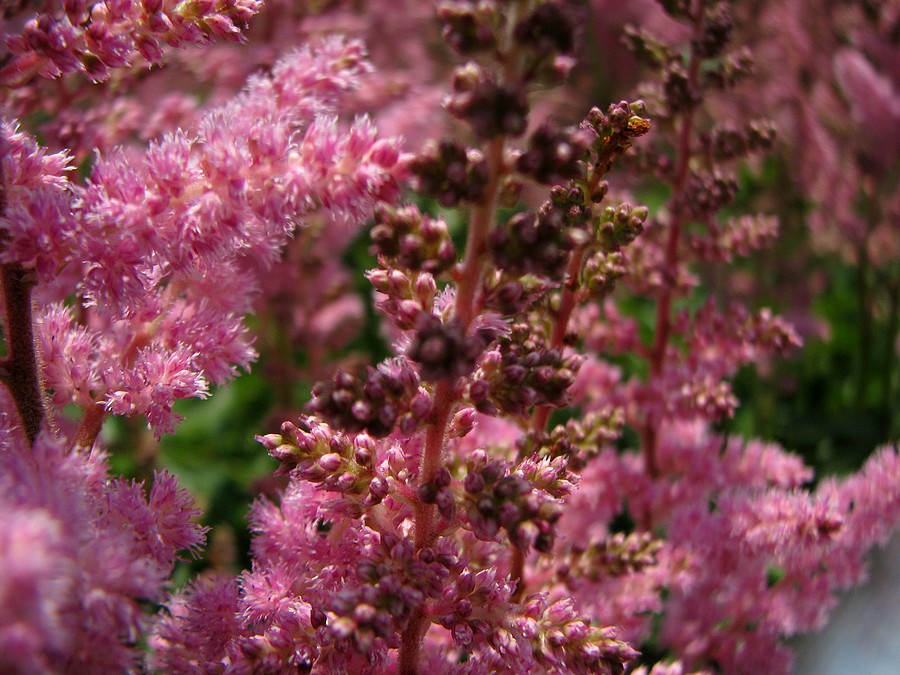 Flower for ID – New York – 230913 – RK : Attachments (2). 2 posts by 2 authors.
17/06/2013 – afternoon. Highline Park, New York
Request ID
---
Astilbe chinensis 'Visions in Pink', an exotic in North America.
---
---
yes Astible chinensis, white. which cultivar? depends on measurements.
which one the parks department planted.??? don't know from these pictures
this year I saw white, red and pink, violetish magenta like all over New England gardens including several NYC parks and gardens and green and darker leaves.
love it.
---
Thanks … I'm happy with Astilbe chinensis.
---
I had seen the pink ones as well at the same location.
---
---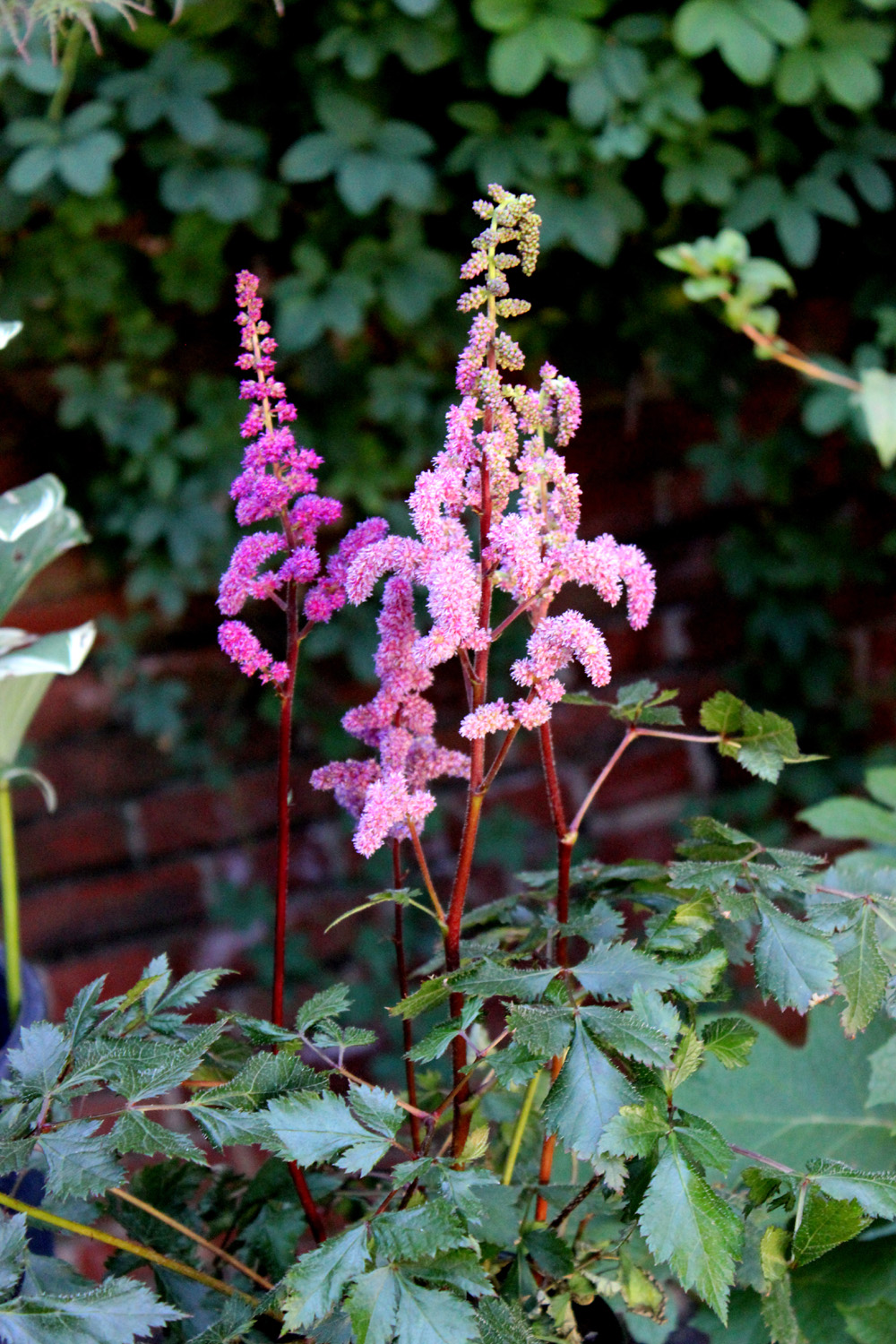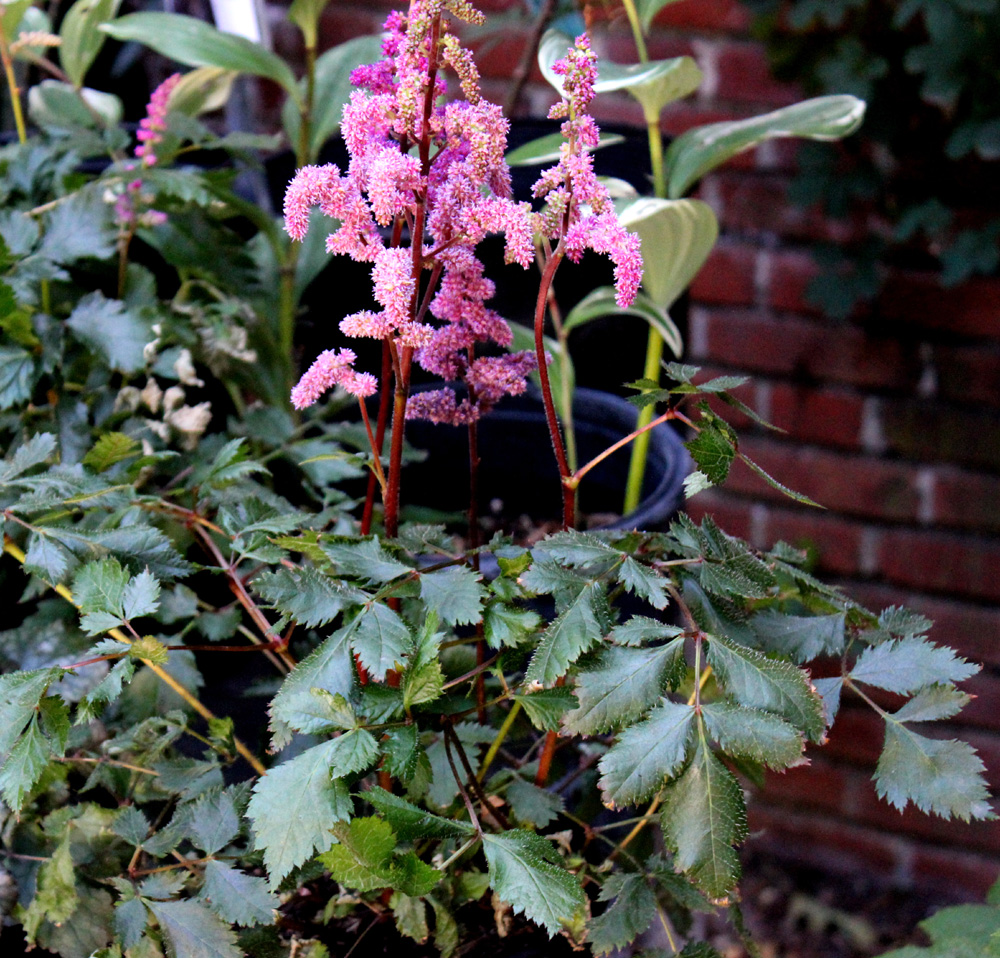 Astilbe chinensis 'Vision in Red' from California-GS18032020-1 : 2 posts by 2 authors. Attachments (2)
Astilbe chinensis 'Vision in Red'
rhizomatous perennial with 2-3-ternately compound leaves with sharply toothed leaflets and long petalled tiny flowers in compact narrow panicle inflorescence.
Cultivar 'Vision in Red' is a cross between Astilbe chinensis var. pumila and Astilbe chinensis 'Purpurkerze' 
---
---
Astilbe chinensis 
(Maxim.) Franch. & Sav.
Cultivar: 'Vision in Red'
Cultivar with dark purple stems and petioles and purple flowers in stout panicles.
Photographed from Filoli Garden California, 22-6-2019.
References: