---
Much branched creeping herbs; stems terete, often rooting at the nodes. Leaves simple, verticillate, usually 4 at nodes, sessile, obovate, 5-7 x 2.5-4 mm, coriaceous or subcoriaceous apex rounded or shortly mucronate, margin entire; lateral nerves obscure, younger leaves often sparsely setose. Flowers axillary, solitary, sessile; bracts 2, oblong, 0.75- 1.0 x 0.5-0.75 mm, apex apiculate, trinerved, margin setose ciliate towards apex; bacteoles 8 (4 pairs) apex acuminate, margin long ciliate, reticulate. Sepals 4 in two opposite pairs; membranous, outside puberulous, inside glabrous, margin ciliated, reticulate; outer pair larger, anterior sepal oblong or oblong- lanceolate, 8.5-9.5 x 2.5-3.0 mm, apex acute, trinerved, posterior sepal lanceolate or elliptic-lanceolate, 8.5-9.5 x 2.0-2.5 mm, apex bifid, binerved; inner pair, smaller, lanceolate, 7.0-7.5 x 2.0-2.5 mm, apex acuminate, uninerved. Corolla bilabiate; tube 3.5-4.5 mm long, outside glabrous, inside with a ring of plumose hairs below the attachment of stamens; upper lip very short or rudimentary; lower lip 5.5- 6.5 mm long, trilobed, middle lobe smaller, densely covered with hooked or deflexed white hairs inside. Stamens 4, equal, filaments 1.25-1.5 mm long, thicker at the base, glabrous, prolonged above the insertion of the anther; anthers 1.5-1.75 x 0.5 mm, one- celled, margin and apex long ciliated. Ovary cylindrical, 1.5 mm long, glabrous, style 2.5-3.0 mm long, glabrous, base of the style produced downwards encircling the top of the ovary forming an inverted cup-like structure, stigma inconspicuous. 
Flowering and fruiting: November-December
Deciduous forests and scrub jungles
---
images of an herb for idenfication,
:  Attachments (4). 3 posts by 3 authors.
SENDING images of an herb for identification, looks like an member of
acanthaceae
, or fabacaceae din't find it in flowering condition
---
It is Blepharis repens of Acanthaceae
---
---
It may be Blepharis integrifolia (= B. repens = B. molluginifolia).
It doesn't look like B. maderaspatensis to me.
---
Thank you once again … for the very probable ID.
(I too was feeling very uneasy to tag it with B. maderaspatensis)
---
Blepharis integrifolia (L.f.) E.Mey. & Drège ex Schinz.(=Blepharis molluginifolia) is the correct identity. … posting is correct
---
---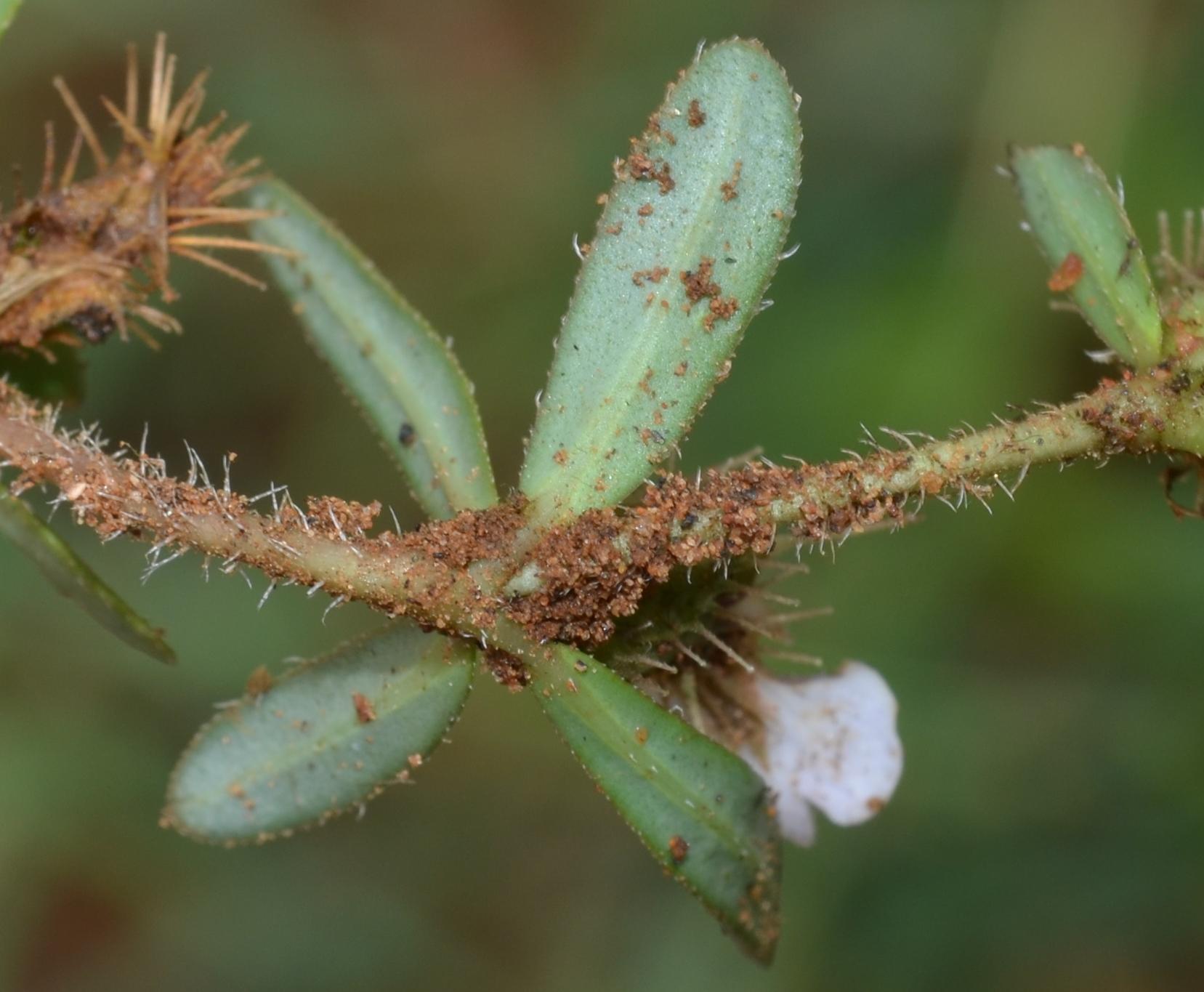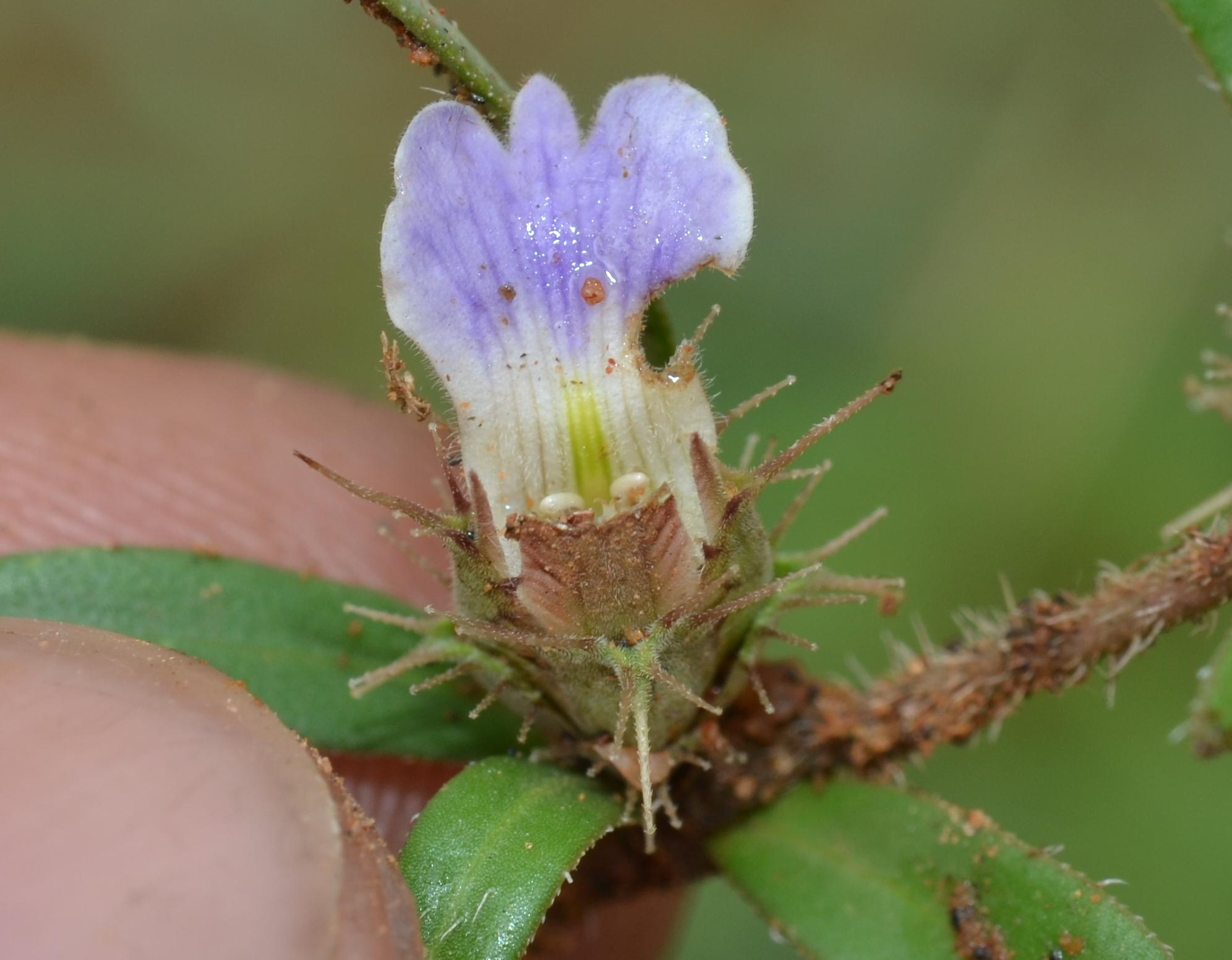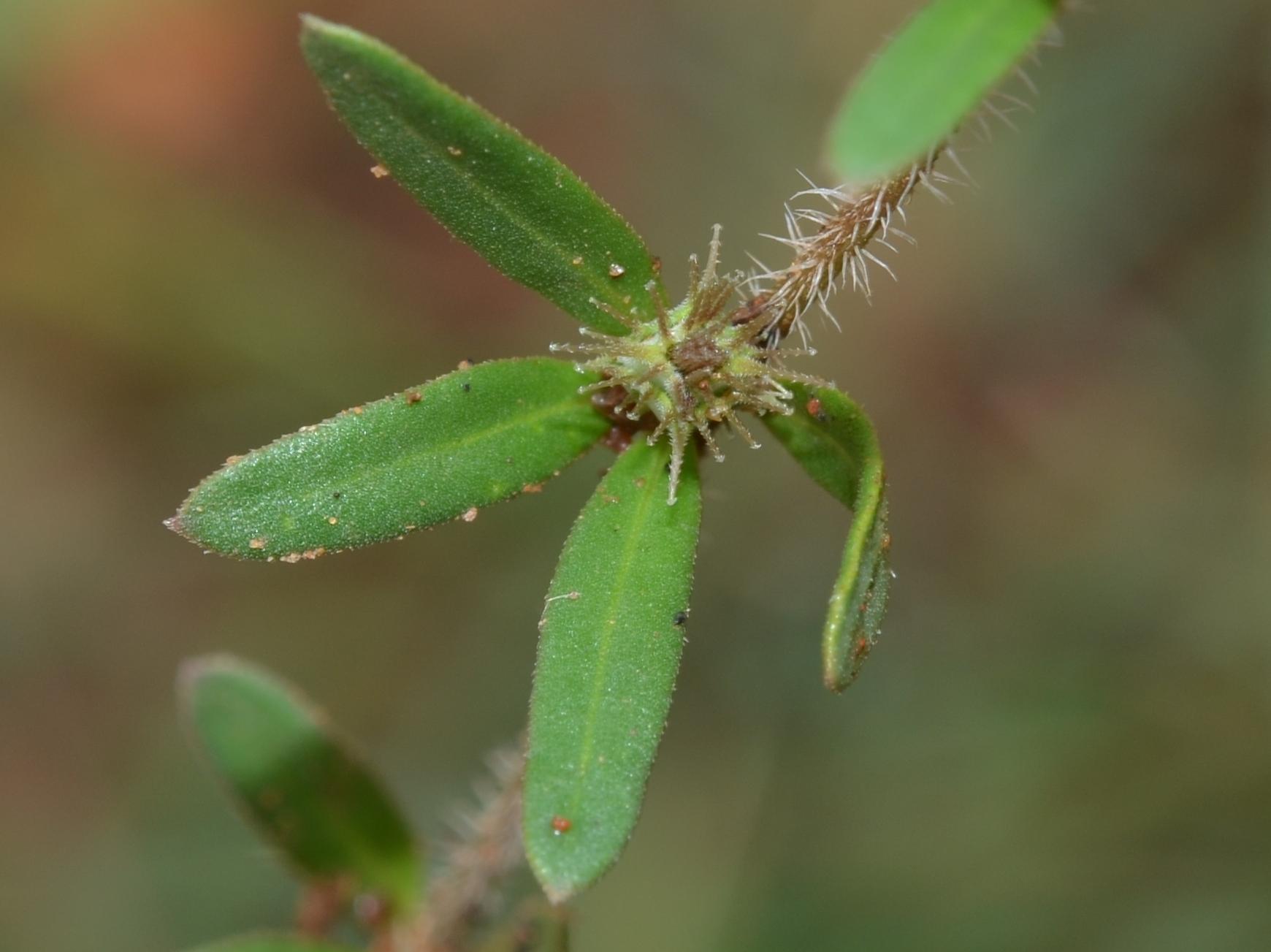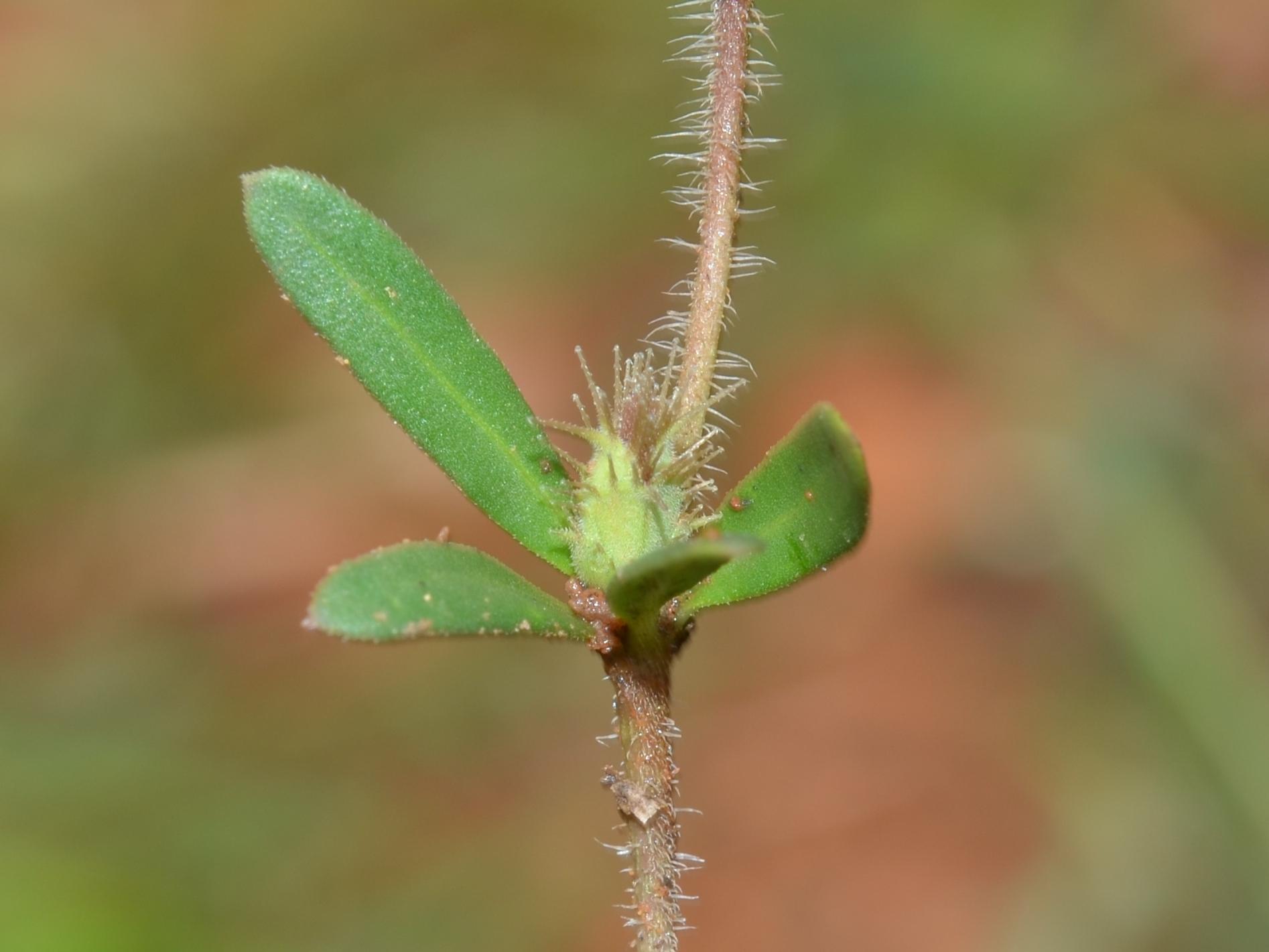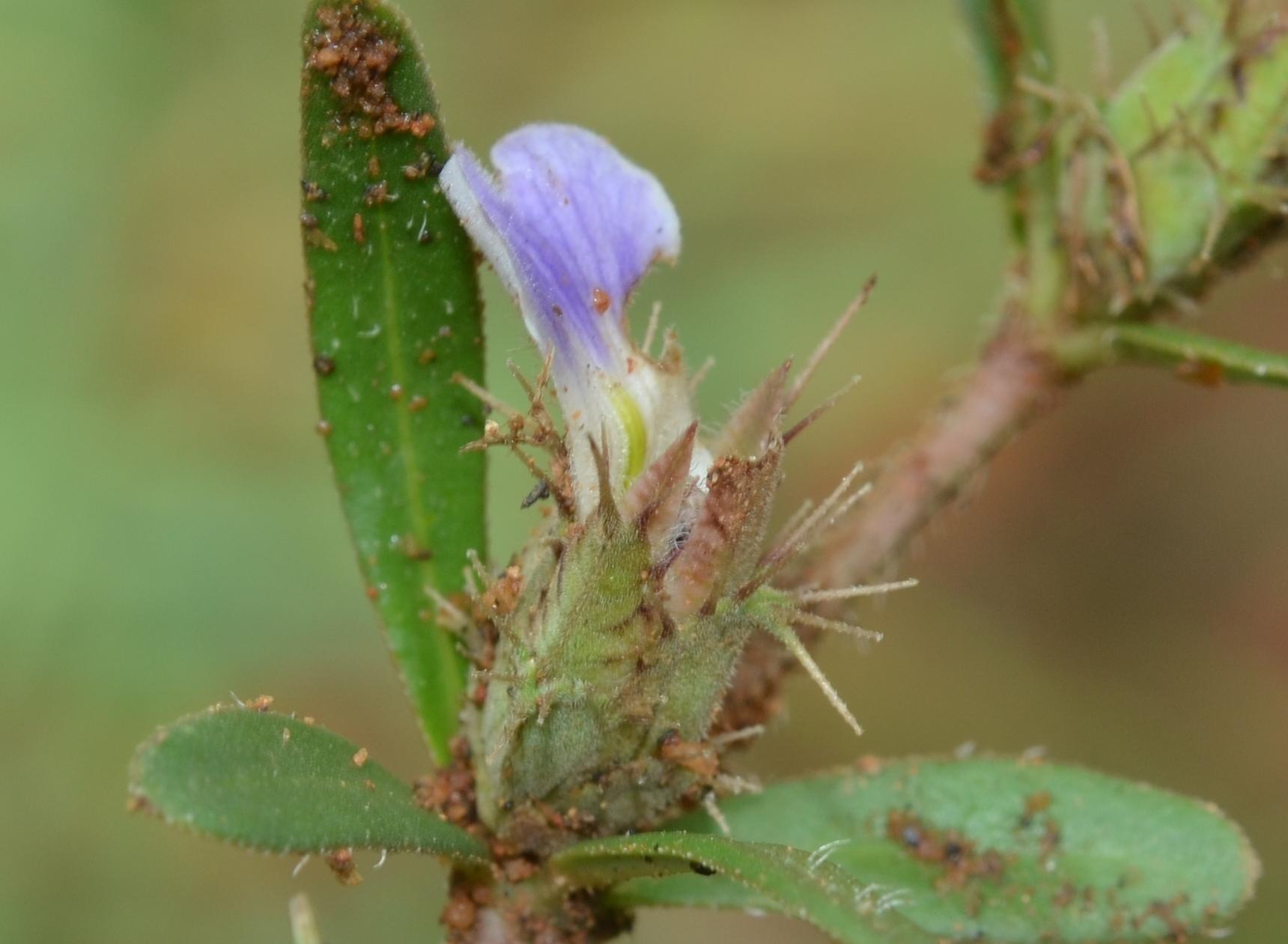 ANOCT50 Please identify this Blepharis sp. :  4 posts by 2 authors. Attachments (5).
Road to Makalidurga
10th October 2014
---
---
Please help me with these Telugu names (if valid) in native script …
bankathuttura … Blepharis repens …
some white paper
---
they are as follows 1. బంక తుత్తుర ;
---
---
Pl help me to arrive at identification of the attached Blepharis sp.
Observed 
in Tisaiyanvilai, Tirunelveli Dist of Tamilnadu.
Heads mostly 1-fld. many of the outer bracts barren, bracteoles elliptic or oblong sub-sessile, petals blue in colour.
It suits the description of B molluginifolia, which is a synm of B integrifolia as per the plant list.
Whether it could be Blepharis integrifolia var. clarkei (Schinz) Oberm
---
Blepharis integrifolia (L.f.) E.Mey. & Drège ex Schinz only??
Because Blepharis integrifolia var. clarkei (Schinz) Oberm does not seem to have distribution in India.
---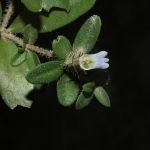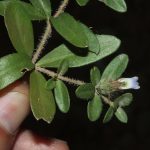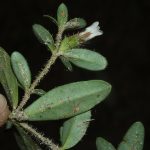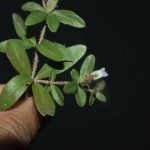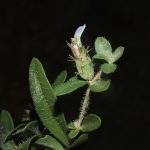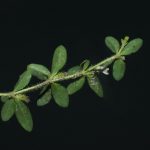 Blepharis integrifolia for validation:: NS October 2021::01
: 6 images.
This
creeping herb
was recorded from a sandy cliff
of Haryana

Siwaliks

(alt. ca. 800 m).
It seems matching with 
Blepharis integrifolia 
in my opinion.
I think the id can be validated with these images..
---
Yes
---