Euphorbia luteoviridis D.G.Long, Notes Roy. Bot. Gard. Edinburgh 44: 163 1986. ;
Images by D.S.Rawat – Id by N.P.Balakrishnan, (inserted by Bhagyashri Ranade)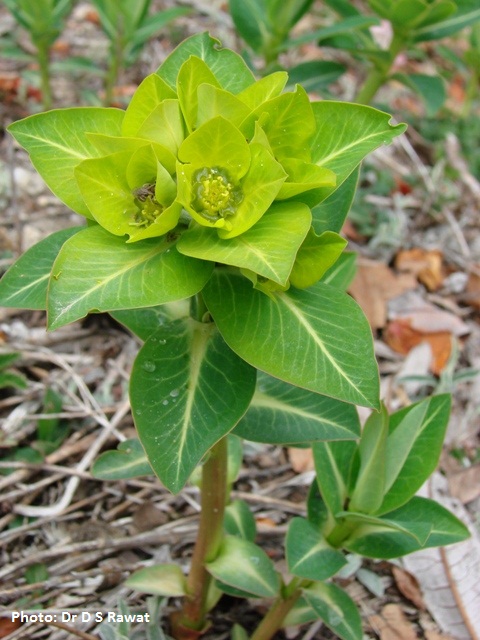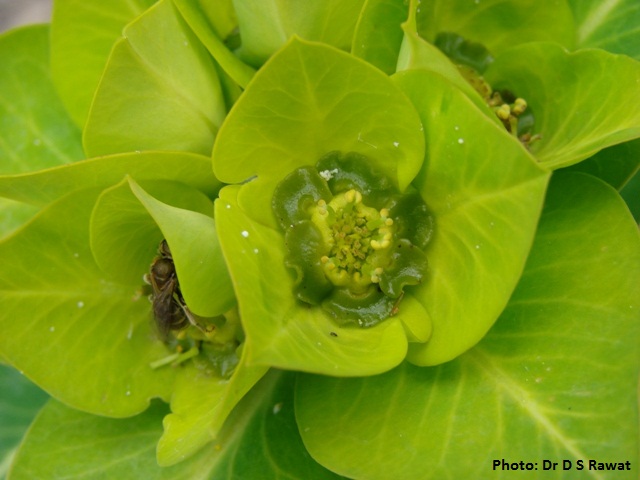 This strictly wild Euphorbia was shot near Munsyari at the altitude of 2800m.
It resemble to E.wallichii Hook.f. but I am not sure.
Hope the experts will be able to determine exact ID.
---
I think that this is Euphorbia luteo-viridis D.G.Long, which is characterised by scale-like leaves on main stem, distinct veins and yellowish tinged leaves around the cyathia.
---
E. luteoviridis and E. wallichii are two different species in Plant List 2010 but in Flora of China E.luteoviridis reduced to synonym of E.wallichii.

However, I am taking it as E.luteoviridis.

Thanks to you and to … Sir for providing this identification.
---