Images uploaded by Tapas Chakrabarty
(p
hoto : 
A. B. D. Selvam), 
Anurag N Sharma
&
Suresh Rana
(all ids by N P Balakrishanan)
(Inserted by J.M.Garg & Surajit Koley) (For more photos &
complete details, click on the links)
---
Euphorbiaceae fortnight: Euphorbia species from Paddar Valley SKR07 : Attachments (2). 3 posts by 3 authors.
Kindly identify this species
Location: Paddar valley J&K
Altitude: About 2800m
Date: 17th May 2012
---
It is possible that this is Euphorbia jacquemontii Boiss., a rare species endemic to JK.
In this species the leaves are up to 8 cm long with prominent midrib and distinct lateral nerves.
---
Yes from me also
Euphorbia jacquemontii
. I have seen similar plants in California University, Berkeley campus, U S A
---
Family:
Euphorbiaceae
Date: 24th May 2015
Place: Renuka Ji-Haripurdhar Route, Himachal Pradesh
Habit: Herb
---
This appears to be Euphorbia jacquemontii Boiss., found in W. Himalaya at ca 3000 m altitude in JK & HP.
The white midrib and lateral nerves on lanceolate leaves are unique to this species
E. jacquemontii has leaves 3 – 8 cm long and 1 – 2 cm wide. Further each cyathium has 4 glands  and the capsules are granular or minutely warty.
Let … check these characters with live plants or with the description and illustration given in the Revision of the genus Euphorbia, page 260.
I am attaching herewith three images from Kashmir brought back by Dr. A. B. D. Selvam, C N H.  He tells me that it is
Euphorbia
. If so, please let me know the name of the species.
---
This appears to be Euphorbia jacquemontii Boiss. The long lanceolate leaves with distinct midrib and visible lateral nerves whitish in colour and yellowish pseuboumbel leaves are characteristics of this species.
Please check whether the cyathia are solitary and terminal and also whether the fruits are ganulate or sparsely warty.
It is endemic to NW.Himalya, at about 3000 m or above.
---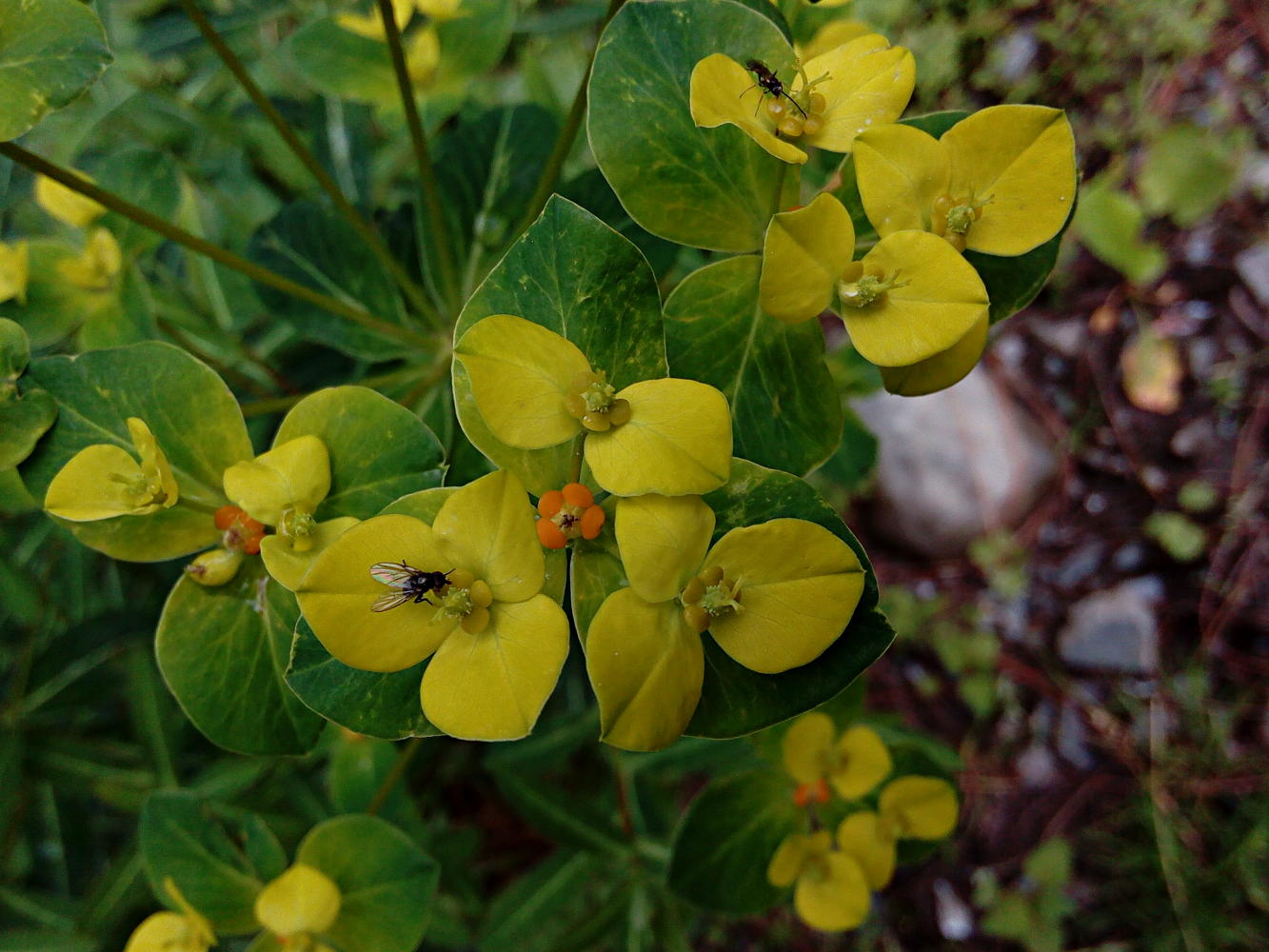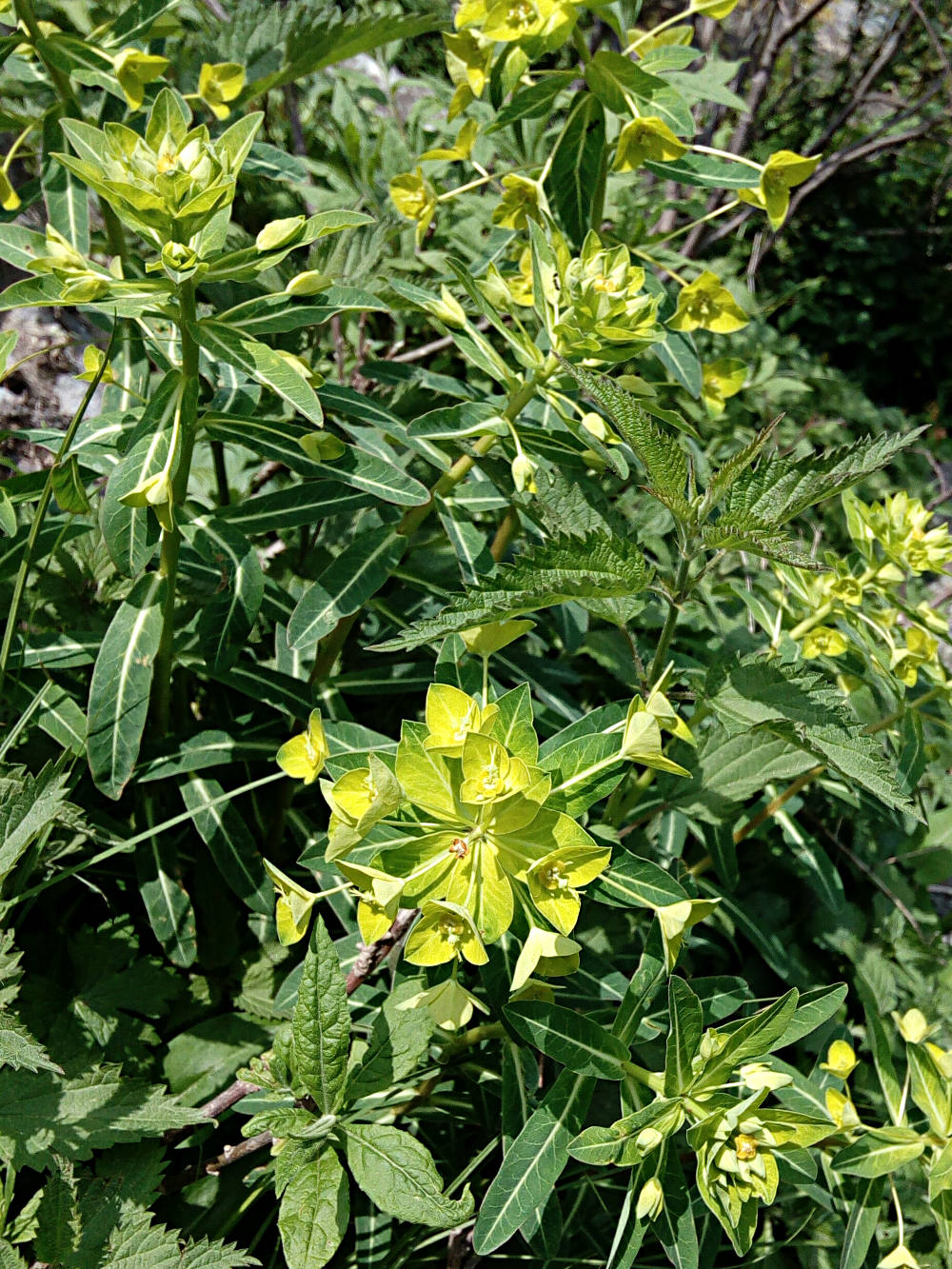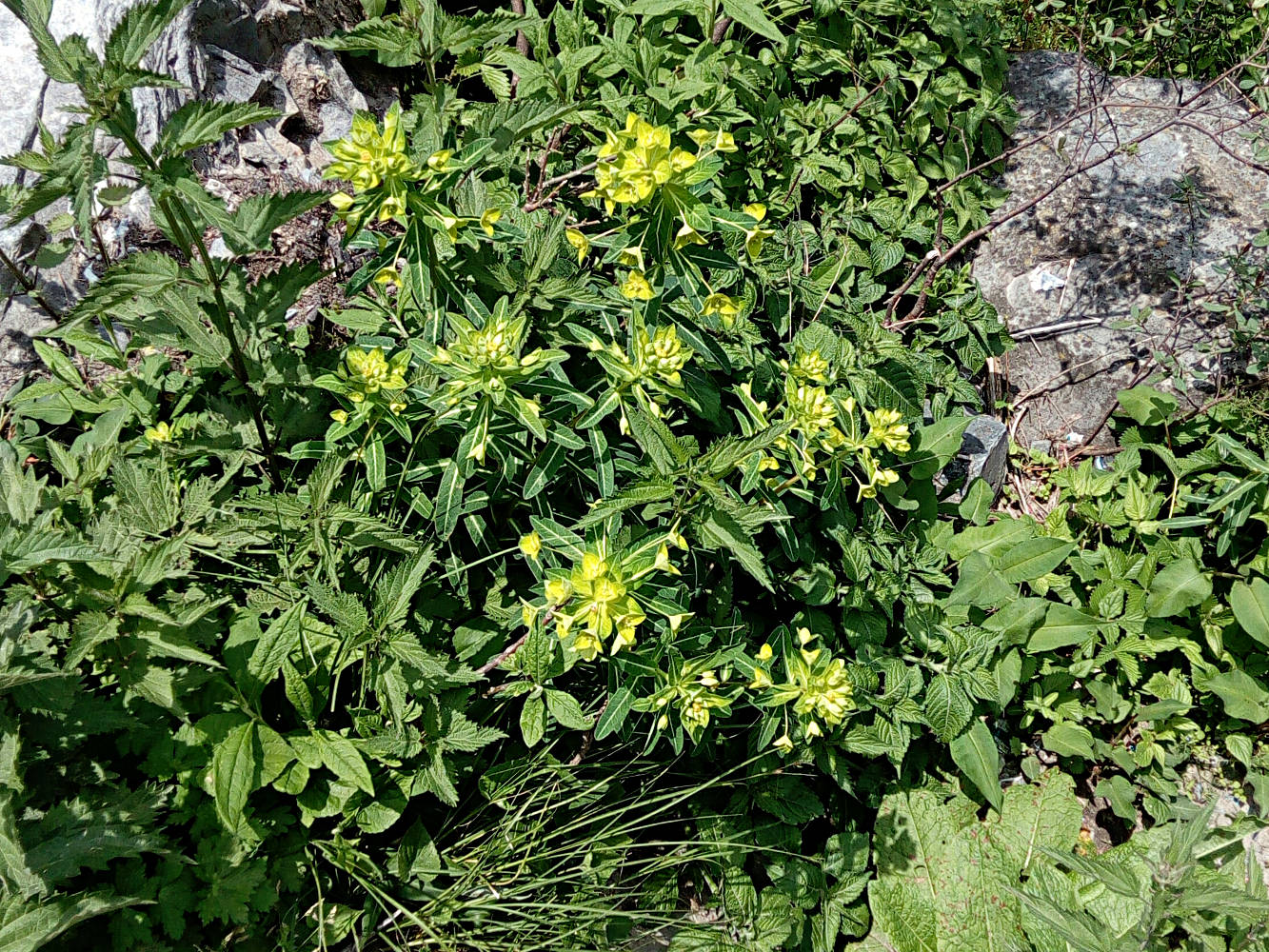 Kindly identify this herb with yellow flowers photographed on the Manimahesh trail at the altitude of about 2000 metres, in June 2017.
I, by mistake, sent these pictures as part of a query for another plant, and … said that these are Euphorbia.
---
I missed another photograph. Attachments (1)
---
It seems Euphorbia cashmeriana Royle 
---
This is either E. donii or E. jacquemontii.
I am not sure.
---
Pl. check with images of these species at efi site. 
---
I guess Euphorbia wallichii !
---
They all seem very similar, tho E. jacquemontii seems furthest, so either E. donii or E. cashmeriana, i would say.
---
The narrow oblong leaves rule out E. cashmeriana which bears ovate leaves.
---
This appears to be Euphorbia jacquemontii Boiss. 
---
Please help to confirm id of this Euphorbia species, to me it looks Euphorbia jacquemontii because of its distinct white midrib and lateral nerves.
Photographed at Barot ,Himachal Pradesh
Altitude – 2800 metres approx.
Dated – 6May2018