.
Ponerorchis puberula 
(King & Pantl.) Verm., Jahresber. Naturwiss. Vereins Wuppertal 25: 30 1972. (syn:
Amitostigma puberulum
(King & Pantl.) Tang & F.T.Wang;
Chusua puberula
(King & Pantl.) N.Pearce & P.J.Cribb;
Orchis puberula
King & Pantl.) as per
CoL
;
.
East Himalaya
as per
POWO
;
.
---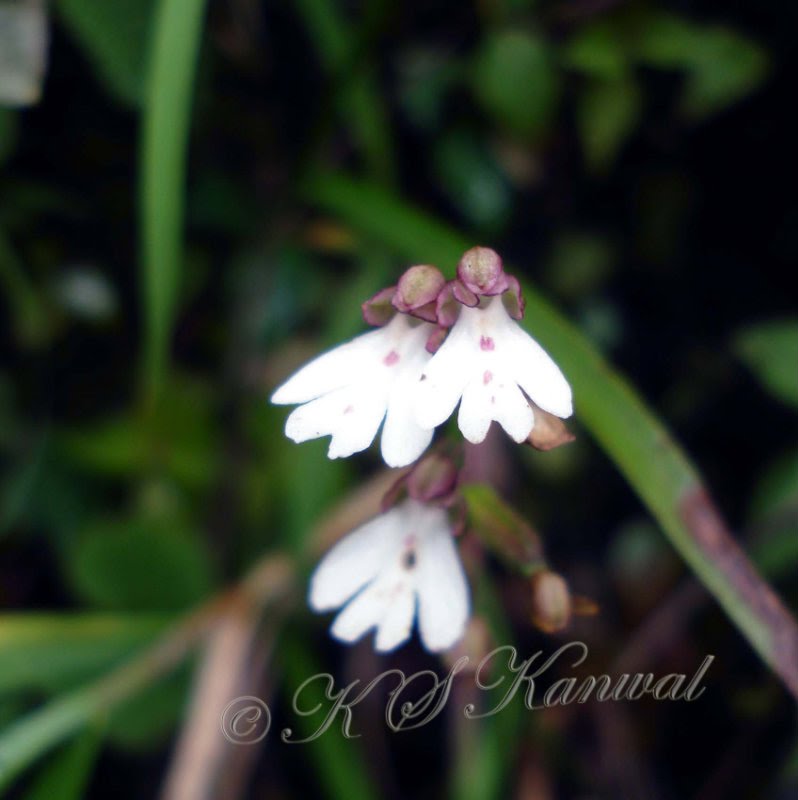 Flower of this species is looking like an orchid.
Please find attached the photographs of species and details of species is given as below:
Date/Time- April, 2013
Location- Place, Altitude, GPS- Dibang valley, 800m., Arunachal Pradesh
Habitat- Garden/ Urban/ Wild/ Type- wild
Plant Habit- Tree/ Shrub/ Climber/ Herb- herb
Height/Length- 2-5 cm.
Leaves Type/ Shape/ Size-
Inflorescence Type/ Size- NA
Flowers Size/ Colour/ Calyx/ Bracts- small
Fruits Type/ Shape/ Size Seeds- NA
Other Information like Fragrance, Pollinator, Uses etc.- NA
Please identify the orchid sp. and provide your valuable comments.
---
This is close to Amitostigma. I will confirm when I see some books in office.
---
I would like to know more about this. More pics if you have. This could be a new record for India, very close to Amitostigma.
---
How many leaves and whether they were appressed to ground or raised above. More pics would be helpful.
---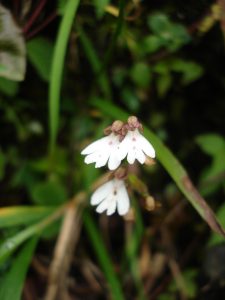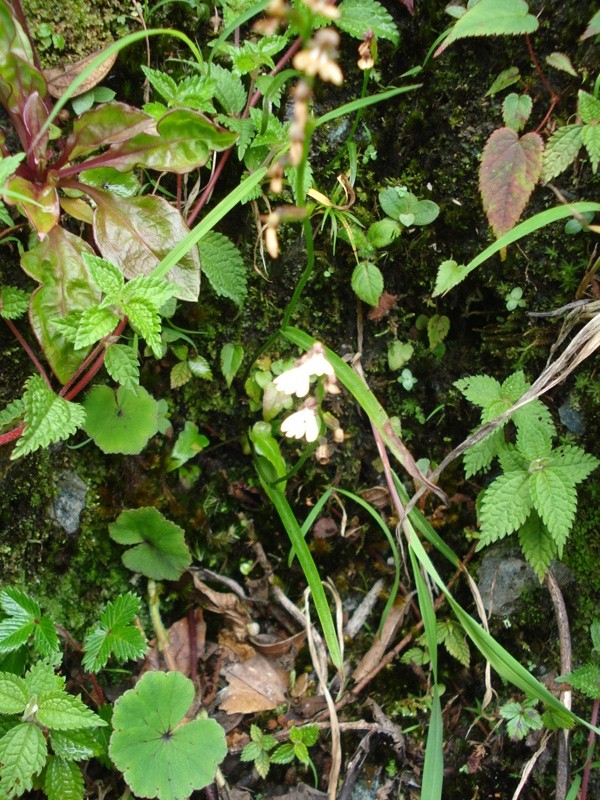 Thank you for your identification and suggestions.
Please find attached few more pics of species. Hope it will help you for further identification of
If you have any query please let me know.
---
This is indeed Amitostigma and this could be a new species. It seems very close to Amitostigma basifoliata, but I cant see spur, leaf also looks longer and narrower, side lobe of the labellum looks longer too. You must recollect and dissect the flower for confirm ID.
---
I consulted my friends in China. They say that this is not basifoliatum, hence this could be a new species.
Congratulations.
Feel free to ask for help if you need. You must publish it soon with better illustrations.
---
How does Ponerorchis pathakiana (Av.Bhattacharjee) J.M.H.Shaw look like
No images in Net!
---
This is Amitostigma (Ponerorchis) but not pathakianum. Need to check.
---
This is Amitostigma puberulum.
FINALLY!!!
---