Euphorbia susan-holmesiae Binojk. & Gopalan, Cact. Succ. J. (Los Angeles) 65: 277 1993. ;
S. India, Sri Lanka as per WCSP;
---
Images by Muthu Karthick – Id by N.P.Balakrishnan, (For
more photos & complete details, click on the links, (inserted by Bhagyashri
Ranade)
Please help me in identifying this shrub found in drier parts of Nilgiris. The height of plant was about 4 metre tall. Is this Euphorbia antiquorum?
Date: February 2010
Location: Nilgiris eastern slope, TN
Alt.: 250 m asl
Habitat: Dry scrub 
---
I still think that this is
Euphorbia susan-holmesiae
Binojk. & Gopalan.
---
Thanks for the lead …, this is getting interest.
---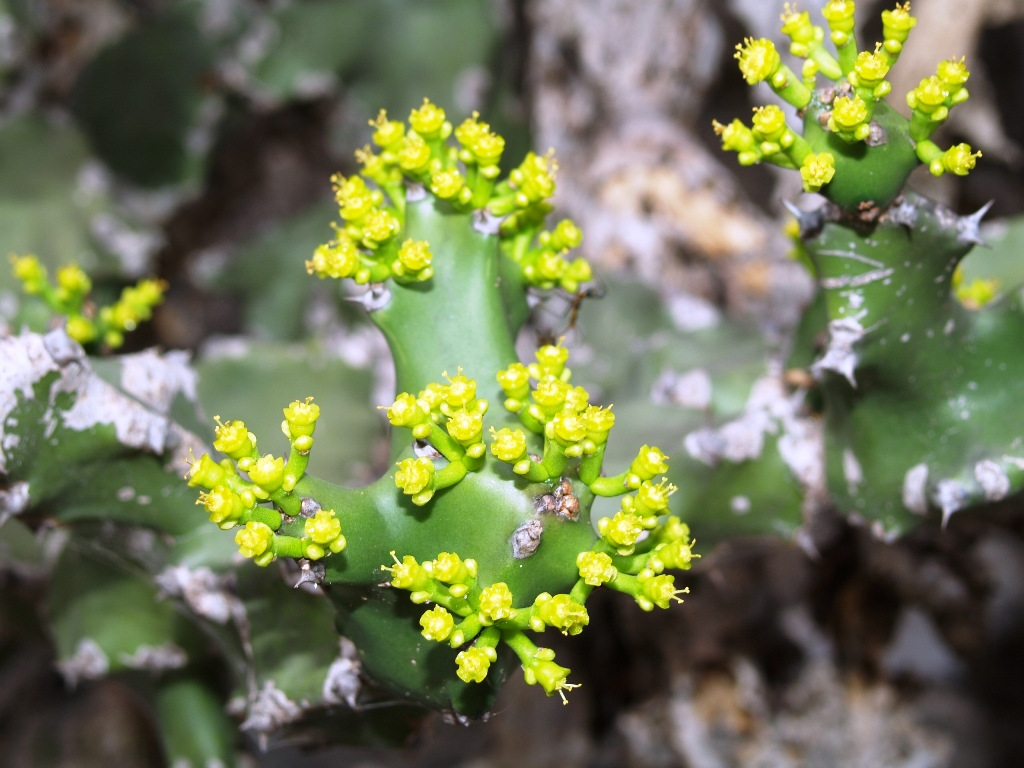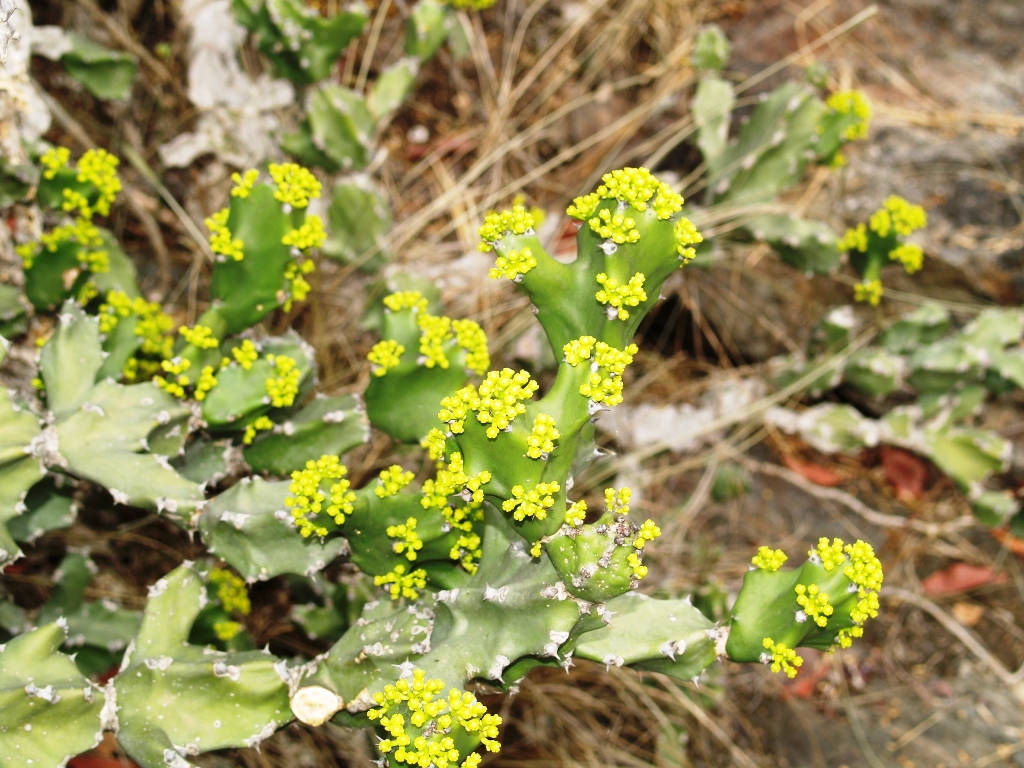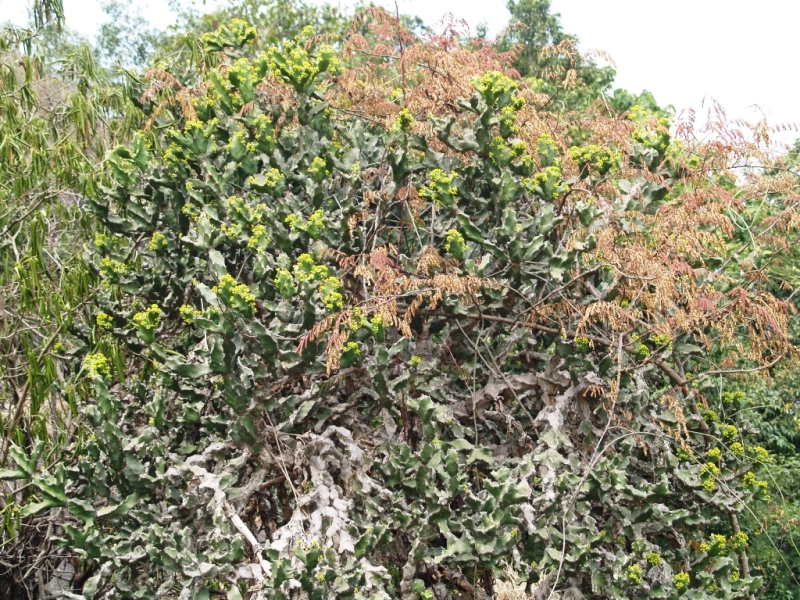 Photographer: Dr. V. Sampath Kumar
Location: Nilgiri Mountains, Tamil Nadu, India.
Habit: Shrubs or trees, up to 3 m high.
Habitat: Scarce in scrub jungles and semievergreen forests, often on shallow soil over rocks, associated with E. antiquorum and E. tortilis between 250 – 1100 m altitudes (Flora of India, Volume 23, p. 326. 2012).
Distribution: India (Tamil Nadu) and Sri Lanka.
---
The Catalogue of Life has this as Euphorbia susannae as does The Plant List.
---
the plant list (which i have not given up on, yet) lists it this:
copy pasting their entry:
end of copy pasting
---