N. & NC. Morocco to N. Algeria
as per
WCSP
;
.
Cedrus atlantica (Endl.) G. Manetti ex Carr.
Tall evergreen tree with with erect to spreading branches, some leaves in shoot clusters, others spirally arranged, needle-shaped, 4-angled, 20-25 mm long, bluish green; female cones up to 8 cm long, erect, flat at top.
Photographed
from SFO California.
---
.
---
Cedrus atlantica "Argentea"
A cultivar of
Cedrus atlantica
with silvery-white leaves.
It needs to be confirmed because branches are drooping but leaves are smaller. Could well also be C. deodara "glauca".

Photographed from Sunnyvale-California.
---
Beautiful Pics again
---
Cedrus deodara (95) and C. atlantica 'glauca" (90, 91) I hope.
---
Ornamental tree in a home garden.
Seen
in Sacramento
on 6th Oct,14.
Height was around 4-5 feet.

Cedrus
Species?
---
larch
cant decide between the common larch versus japanese larch
jap larch is good bonsai tree  ….. habit is good for graceful bonsai…
if i had to bet it would be leaning towards japanese large cultivar … which i dont know… would be many
cant go any further here
---
Could this be
Cedrus atlantica
'glauca pendula' by any chance?
Just a guess.
---
Adding two more pictures…… Attachments (2)
---
Definitely Cedrus atlantica 'glauca pendula'.
---
.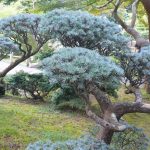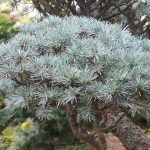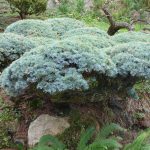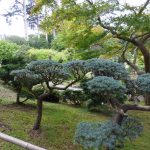 Request for ID : Japanese Tea Garden, Golden Gate Park : San Francisco : 14SEP21 : AK – 017: 4 images
While going through my California plants, I came across some which I had missed posting earlier.
Seen in the Japanese Tea Garden, inside the Golden Gate Park.
---
I hope Cedrus atlantica 'Glauca'
---
---
SK 3356 14 March 2022: 3 high res. images.
Location: Langton Garden, Romford, UK
Date: 26 February 2022

Habit : Cultivated
Which Cedrus sp. ??
---
This is usually listed as Cedrus atlantica Glauca group.
---
---
.
References: