Sterculia guttata ?;
---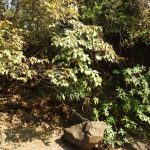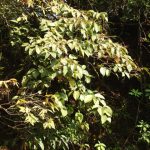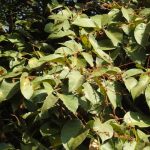 Tree for identification from Tamhini forest
4 images.
This
tree was found in a riverine habitat
in Tamhini

forest area.
It was among dense undergrowth and trunk could not be identified
Photographed -Jan 2021
Please help in identification.
---
Don't mind ma'am pics are very poor, if have any information share, outlook resembles Mallotus resinosus, but need the information to sure,
---
Sterculia guttata, I think
---
Pl. post a high resolution image to see the details of the flowers.
Thanks, …, for the id suggestion.
---