---
VOF Week: Climber for Id : Attachments (9). 5 posts by 3 authors.
This delicate climber was shot from Ghanghariya- Gobind Ghat Trek,
looks like Cyclanthera pedata… please id/validate…
---
I think yes, the leaves are, however, more sharply and regularly serrate than I have seen at many a places
---
It is Gomphogyne cissiformis Griff. var. cissiformis (Cucurbitaceae). This species has small truncated fruits while Cyclenthera pedata has relatively larger fruit which are acute at both ends. It often grows with Cyclenthera pedata near human settlements.
It is addition to eFI database.
---
Thanks … for adding one more cucurbit to our knowledge
---
.
---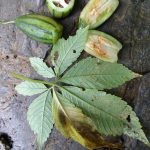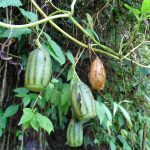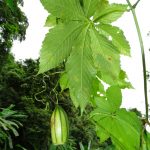 MS,March,2022/05 Cucurbitaceae for id:
Location : Sairep, Mizoram
Gomphogyne cissiformis Griff.
---