Common name:
Blazing Glory, Mountain-fire
.
---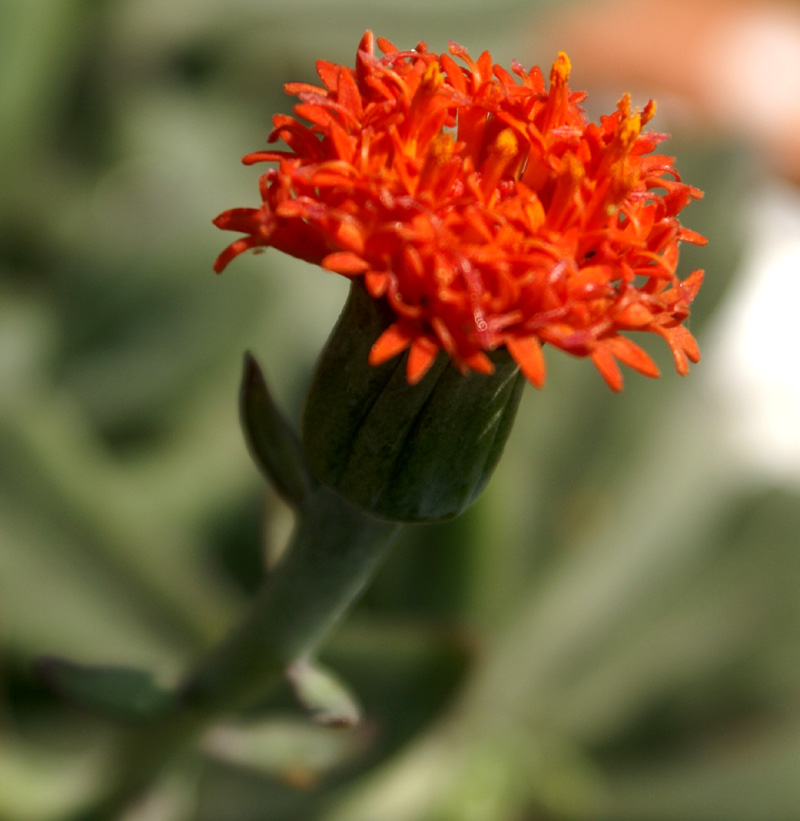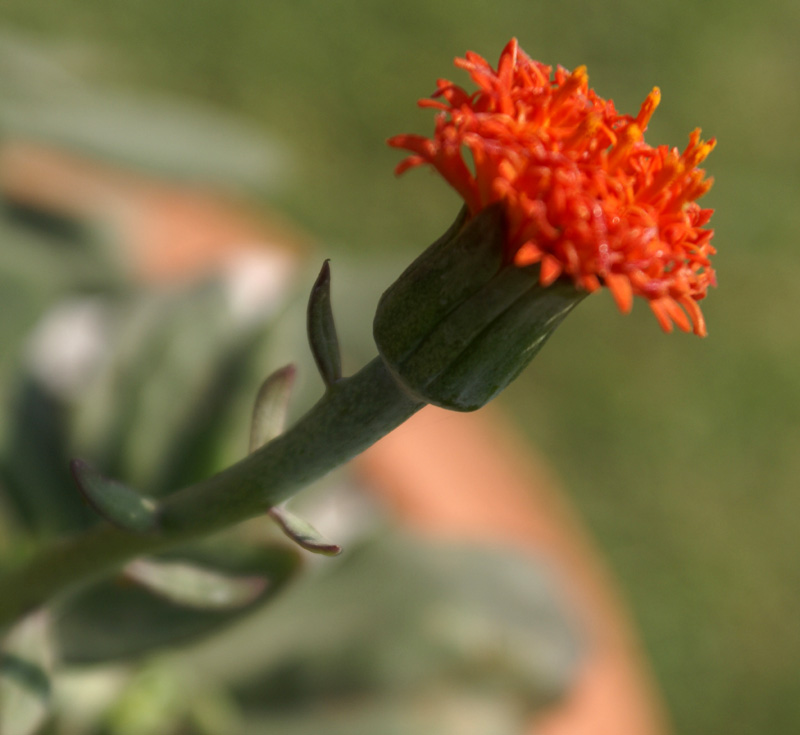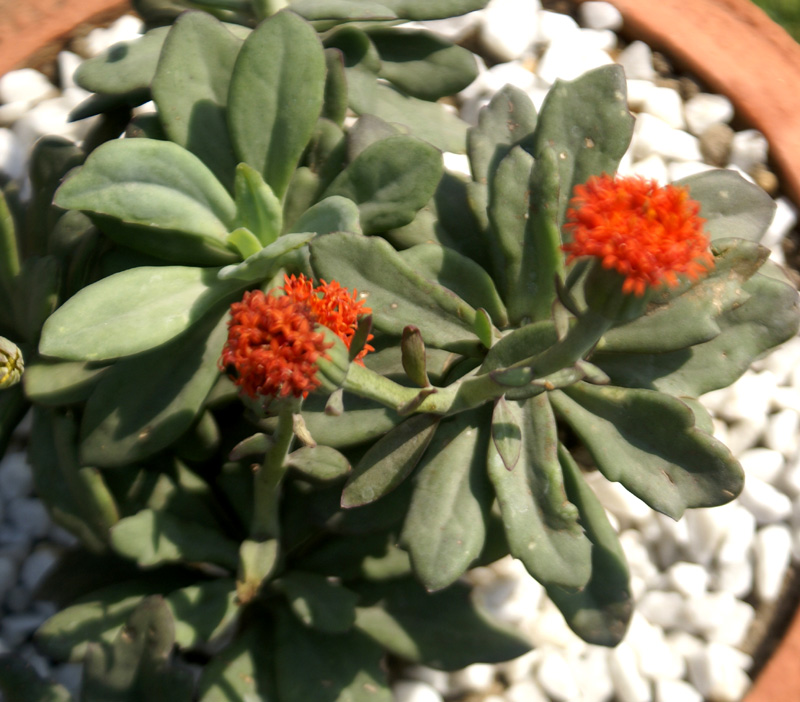 Asteraceae Fortnight Part 1-Radiate Heads: Senecio cephalophorus from Delhi-GS89
: Attachments (3). 2 posts by 2 authors.
Senecio cephalophorus
ornamental herb
photographed
from Delhi.
---
Never seen, very beautiful pics, thanks for sharing Sir..
---
Taking it as Senecio fulgens as per discussions in another thread.
---
I think yes, better include as Kleinia fulgens, the accepted name now.
---
---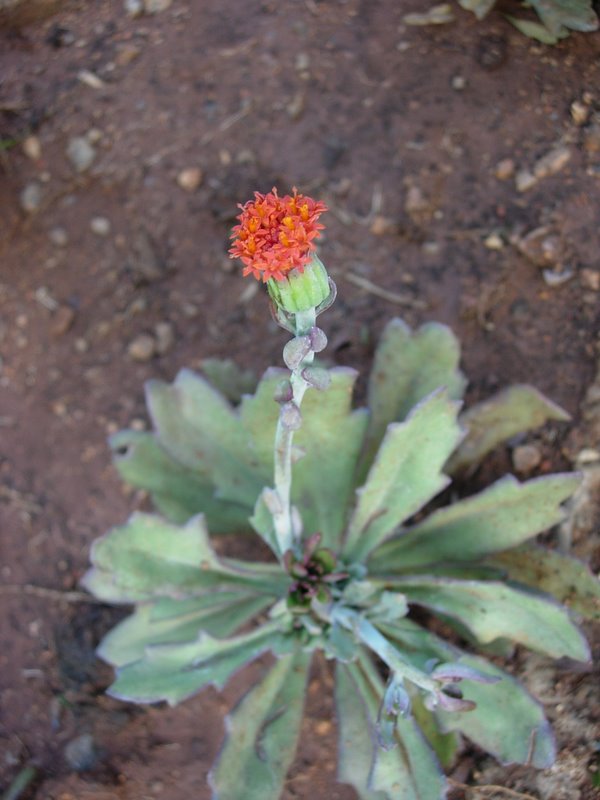 Date/Time :
23rd of November, 2008
Location Place : 
Ramoji Film City,Hyderabad
 … Altitude :  … GPS :
Habitat :
Garden
… Type :
cultivated
Plant Habit :
Herb
… Height :
small plant
… Length : …
Leaves Type : … Shape : as seen … Size :
Inflorescence Type :  … Size :
Flowers Size : about 1-2 inches … Colour : Orange …
Saw this plant
in Ramoji Film city

in their Cacti garden.
---
Can this plant be Crassocephalum crepidioides [Synonyms: Gynura crepidioides] from Asteraceae commonly known as "thick head" or " fire weed"??
---
I am sure that this is not Crassocephalum crepedioides which is characterised by its nodding (and mango-smelling) heads. pl see the links
currently have no clue about the id but.
---
Me too thinks this is not Crassocephalum crepidioides – the heads look different in shape. However, no clue to its true identity yet.
---
I tend to agree with … and … I also had some initial doubt, but thought perhaps a stunted form of that plant. Let us hope the true identity emerges soon.
---
I hope it is Senecio fulgens
---
Indeed! It should be Kleinia fulgens / Senecio fulgens as … says! Good identification!
---
Is it not the same as
Senecio cephalophorus
posted by … in
another thread
 or is it
Senecio fulgens
as already identified by … plant is also
Senecio cephalophorus
?
If both are same it will be advisable to go by
Plantzafrica
.
Pl. see few links
---
Taking both as Senecio fulgens for the time being.
---
---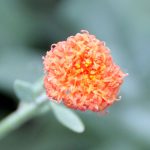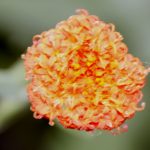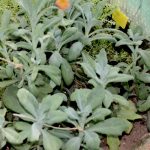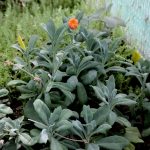 Senecio? for ID from Plantae Paradise, Datiyar Village, Solan-GS20012022-1: 4 high res. images.
Help with the ID of Senecio? photographed from Plantae Paradise, Datiyar Village, Solan, Himachal Pradesh, 29-5-2015
---
I think it is close to images at Kleinia fulgens Hook.f.
---
Yes …, old name Senecio fulgens
---