---
Thanks … for posting this beautiful willow!! This is male catkins of Salix hylematica Schneider (syn. S. fruticulosa Andersson; S. furcata Andersson).
---
I want to know the male catkins whether on terminal of branchlets, i'm not sure from the picture.
---
This should be Salix faxonianoides C. Wang & P.Y. Fu, Acta Phytotax. Sin. 12(2): 194–195, pl. 50, f. 2. 1974.
---
---
My 2nd species of Salix
from Himachal (3700 m asl)

Possibly
Salix denticulata
?
---
This is also Salix hylematica.
---
---
This species is Salix hylematica (syn. S. fruticulosa & S. furcata) showing female catkins
---
Interesting species. I have not seen it here in Uttarakhand.
---
This should be interesting … I photographed a dwarf species from above Tungnath, which I identified as S. hylematica from Flowers of Himalayas, which describes only two dwarf alpine shrublets. I excluded S. linleyana which is matforming species (this was not). I will upload soon after I am through with my Populus uploads, to have it confirmed or identified as something else.
---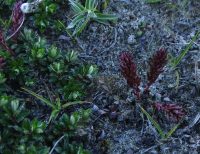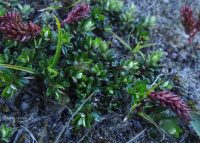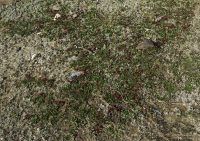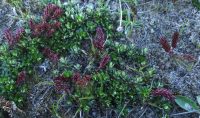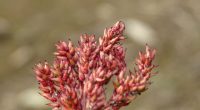 SK 3777 05 July 2023
: 5 very high res. images.
Location: Dhorpatan, Baglung, Nepal 
Habit : Wild
---
Crassulaceae ??
---
Salix sp.
---
Pls check Salix lindleyana
---
Appear as fruiting specimen of some Salix.
---
Looks matching to some extent but elevation does not match. Could it be Salix serpyllum Andersson
since it looks closer to it and the elevation also fits !
Quite possible.
---