Images by (Sehrish Gazal – Id by T.K.Paul), (inserted by Bhagyashri Ranade)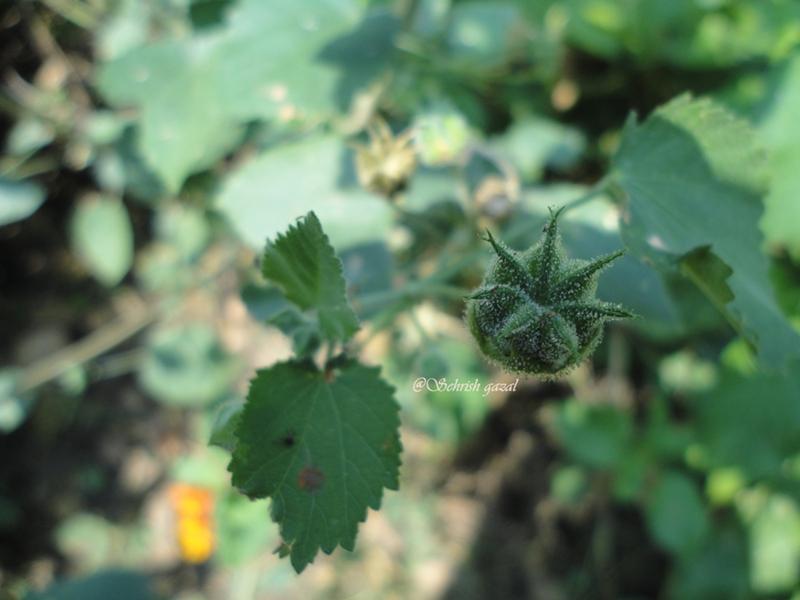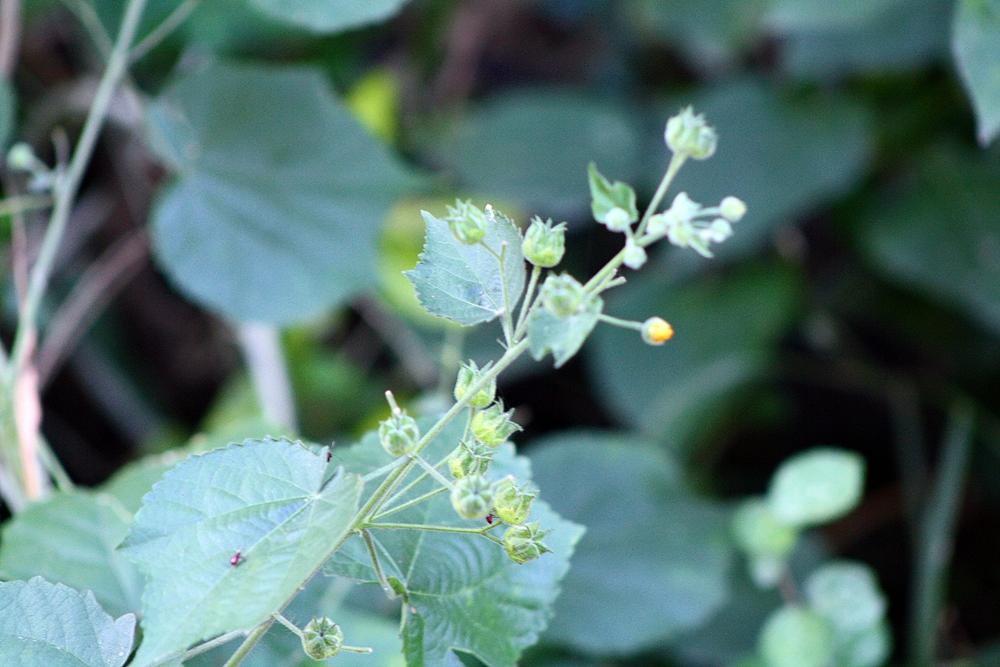 ---
Erect shrubs, sparsely tomentose. Leaves distant, alternate, 10 cm across, broadly ovate, cordate at base, acuminate at apex, crenate, densely softly tomentose below. Flowers in subterminal and terminal panicles; pedicels 5-6 cm long, jointed towards the end; sepals ovate, obtuse, cuspidate, connate at base into a short campanulate tube, pubescent outside; petals 2 x 0.9 cm, yellow, obovate, obtuse; stamens many; filaments combined into a tube. Ovary 7-celled, ovules many in each; styles as many as the carpels; stigma terminal. Fruit a capsule, 15 x15 mm, truncate at apex; mericarps beaked, seeds many, reniform, 2.5 mm across, glabrous, grey.
Flowering and fruiting: August-January
Disturbed forest areas
Paleotropics
---
Need help in identifying this plant. for me it looks a sps of abutilon. id plz
Habitat: dry mix deciduous forest
Location: Ramnagar WLS, Jammu,J&K
---
Abutilon bidentatum var bidentatum
---
It is Abutilon ramosum (Cav.) Guill. et Perr. of family Malvaceae.
---