---
Images by M. Sawmliana (Id help by Surajit Koley & Ritesh Kumar Choudhary) (Inserted by J.M.Garg)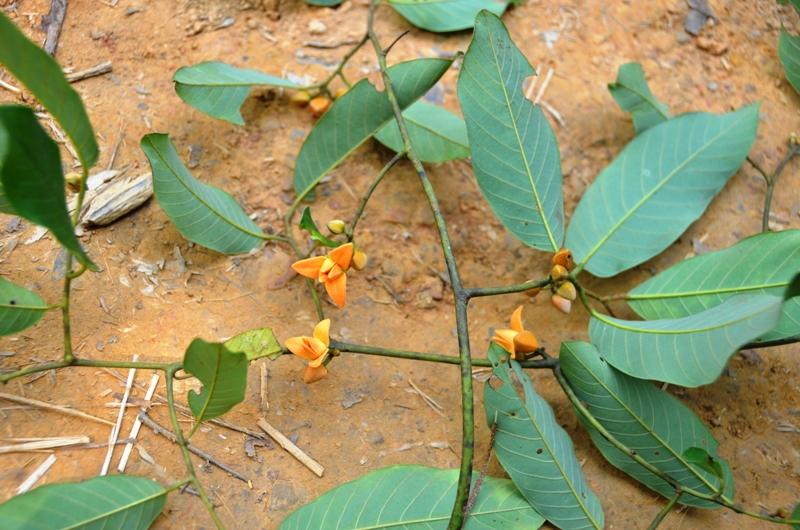 Location : Thorang, Mizoram. Date : 10-03-2012. Habitat : Wild.
---
Might be Melodorum (Fissistigma) species.
---
Details like leaf, flower etc size, detail on leaf surface would have helped species level ID. Assuming flowers are small (0.25 inch) this can be Fissistigma polyanthum (Hook.f. & Thomson) Merr.
Please also check for other species reported from Mizoram.
---
Yes…agree with … ID. To me also it looks like a Fissistigma …probably F. polyanthum (Hook. f. & Thomson) Merr. (Annonaceae) but more leaf details (particularly the pubescence) and flower characters are required to confirm the identity. Close up shots of leaf and flower could help.
---
Fissistigma verrucosum (Hook.f. & Thomson) Merr. ??
---
What are the species of Fissistigma listed in your area?
---
Only Fissistigma polyanthum is recoded in Mizoram
---
Looks different from species as indicated in … links.