Common names include Tree Heliotrope, Velvet Soldierbush and Octopus Bush.
The wood of H. foertherianum is commonly used to make handicrafts, tools, and, in Polynesia, frames for swim
goggles
. Due to its availability, H. foertherianum is used as
firewood
, and has become rare in some areas as a result.
[4]
  Octopus bush is used in many Pacific islands as a traditional medicine to treat
ciguatera fish poisoning
, which is caused by powerful
ciguatoxins
produced by microscopic Gambierdiscus
algae
.
---
Images by Raman Arunachalam (Id by Prashant Awale) (Inserted by J.M.Garg) (For more photos & complete details, click on the links)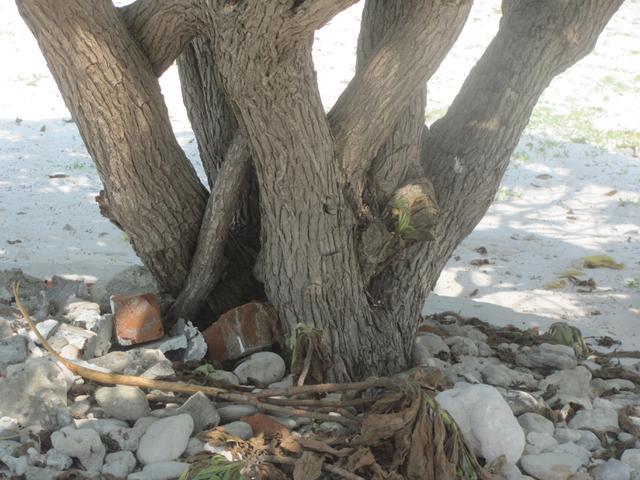 Request Tree ID 170 – Minicoy, Lakshadweep – RA : 3 posts by 2 authors. Attachments (10).
---
Thanks … for this interesting upload. this looks like Heliotropium foertherianum..
---
Thanks …
---
Location: Bali, Indonesia
---
Maybe Tournefortia argentea
---
Thank you … I guess it is matching
---
---
Location: Bali, Indonesia
I think it is
 Heliotropium foertherianum
---
Heliotropium foertherianum Diane & Hilger
---