Rumex
crispus
L., Sp. pl. 1:335. 1753 (syn:
Lapathum crispum (L.) Scop.
;
Rumex patientia var. crispus (L.) Kuntze
;
Lapathum crispum Garsault
;
Rheum crispum G.Don
;
Rumex coreanus Nakai
;
Rumex crispus var. fauriei (Rech.f.) Reveal
;
Rumex crispus subsp. fauriei (Rech.f.) Mosyakin & W.L.Wagner
;
Rumex elongatus Guss.
;
Rumex fauriei Rech.f.
;
Rumex kunthianus Schult. & Schult.f.
;
Rumex kunthii Campd.
;
Rumex lingulatus Schur
;
Rumex longifolius Kunth
;
Rumex luederi Münter
;
Rumex turcicus Boiss.
);
.
Macaronesia, N. Africa, Temp. Eurasia:
Afghanistan, Albania, Algeria, Altay, Austria, Azores, Baleares, Baltic States, Belarus, Belgium, Bulgaria, Canary Is., Cape Verde, Central European Rus, China North-Central, China South-Central, China Southeast, Chita, Corse, Cyprus, Czechoslovakia, Denmark, East Aegean Is., East European Russia, Egypt, Finland, France, Germany, Great Britain, Greece, Hungary, Inner Mongolia, Iran, Iraq, Ireland, Irkutsk, Italy, Japan, Kazakhstan, Khabarovsk, Kirgizstan, Korea, Krasnoyarsk, Krym, Kuril Is., Lebanon-Syria, Libya, Madeira, Magadan, Manchuria, Mongolia, Morocco,
Myanmar,
Netherlands, North Caucasus, North European Russi, Northwest European R, Norway, Palestine, Poland, Portugal, Primorye, Qinghai, Romania, Sakhalin, Sardegna, Saudi Arabia, Sicilia, South European Russi, Spain, Sweden, Switzerland, Tadzhikistan, Taiwan, Thailand, Transcaucasus, Tunisia, Turkey, Turkey-in-Europe, Tuva, Ukraine, Uzbekistan,
West Himalaya,
West Siberia, Xinjiang, Yakutskiya, Yugoslavia;
Introduced into:
Alabama, Alaska, Alberta, Amur, Angola, Argentina Northeast, Argentina Northwest, Argentina South, Arizona, Arkansas, Bahamas, Bermuda, Bolivia, Brazil Northeast, Brazil South, Brazil Southeast, Brazil West-Central, British Columbia, California, Cameroon, Cape Provinces, Chile Central, Chile North, Chile South, Colombia, Colorado, Connecticut, Costa Rica, Crozet Is., Cuba, Delaware, Desventurados Is., District of Columbia, Dominican Republic, Easter Is., Ecuador, El Salvador, Eritrea, Ethiopia, Falkland Is., Fiji, Florida, Free State, Føroyar, Galápagos, Georgia, Guatemala, Haiti, Hawaii, Honduras, Iceland, Idaho, Illinois, Indiana, Iowa, Jamaica, Juan Fernández Is., Kansas, Kentucky, Kenya, Kerguelen, KwaZulu-Natal, Leeward Is., Lesotho, Louisiana, Macquarie Is., Maine, Malaya, Manitoba, Maryland, Massachusetts, Mauritius, Mexico Central, Mexico Northeast, Mexico Northwest, Mexico Southwest, Michigan, Minnesota, Mississippi, Missouri, Montana, Mozambique, Namibia, Nebraska, Nevada, New Brunswick, New Caledonia, New Hampshire, New Jersey, New Mexico, New York, New Zealand North, Newfoundland, Nicaragua, Norfolk Is., North Carolina, North Dakota, Northern Provinces, Northwest Territorie, Nova Scotia, Ohio, Oklahoma, Ontario, Oregon, Panamá, Pennsylvania, Peru, Prince Edward I., Puerto Rico, Québec, Rhode I., Rodrigues, Réunion, Saskatchewan, South Carolina, South Dakota, South Georgia,

Sri Lanka,

St.Helena, Sudan, Tennessee, Texas, Tristan da Cunha, Tubuai Is., Uruguay, Utah, Venezuela, Vermont, Virginia, Washington, West Virginia, Wisconsin, Wyoming, Yukon, Zambia, Zimbabwe
as per
POWO
;
.
---
---
To me also it looks like R. crispus.
---
.
---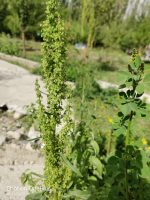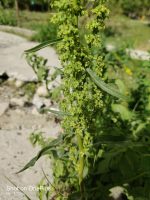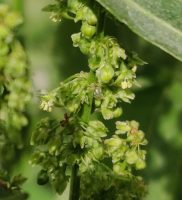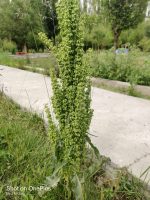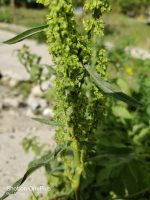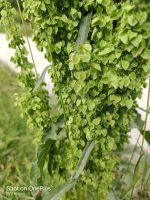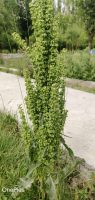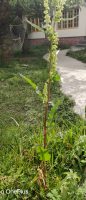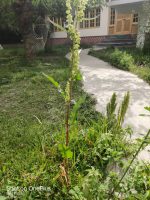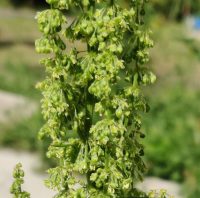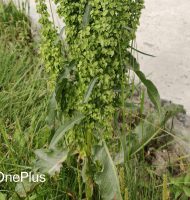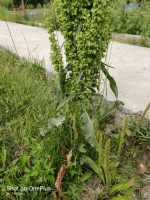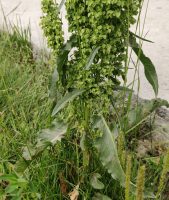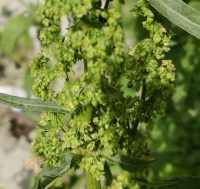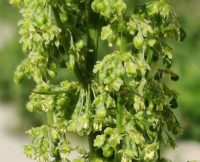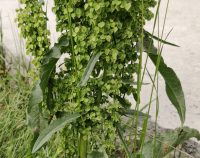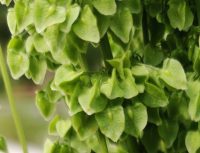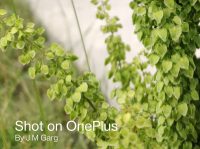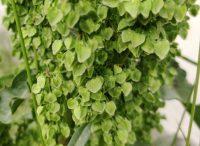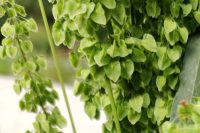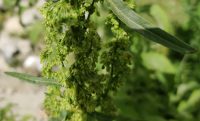 Rumex crispus- Hunder, in Nubra, Ladakh: 24 images- 16 high res.
In the wild area of a hotel, in Hunder, in Nubra, Ladakh, on 16.6.22.
---