Primula veris L., Sp. Pl. 142 1753. (syn: Primula brandisii Wiesb.;  Primula cordifolia Schur; Primula coronaria Salisb.; Primula discolor Schur; Primula inflata Lehm.; Primula montana Reut. ex Nym.; Primula odorata Gilib.; Primula officinalis Hill; Primula pannonica A. Kerner; Primula pistillaris Hoffmgg.; Primula pyrenaica Miegev.; Primula thomasinii Gren. & Godr.; Primula unicolor Lange; Primula veris Lehm.; Primula veris subsp. officinalis (L.) Ehrh.);
Europe, Algeria:
Native to:
Albania, Austria, Baltic States, Belarus, Belgium, Central European Rus, Czechoslovakia, Denmark, East European Russia, Finland, France, Germany, Great Britain, Greece, Hungary, Ireland, Italy, Krym, Netherlands, North European Russi, Northwest European R, Norway, Poland, Romania, South European Russi, Sweden, Switzerland, Ukraine, Yugoslavia;
Introduced into:
British Columbia, Connecticut, Maine, Massachusetts, Michigan, New Brunswick, New York, Newfoundland, Nova Scotia, Ontario, Québec, Vermont
as per
POWO
;
---
---
---
Primula veris 'Sunset Shades'
Attachments (1). 3 posts by 2 authors.
Requesting to please ID this plant with
yellow red flowers
captured
in San Francisco, USA in May 2013.
---
Looks like a Primula hybrid to me. Please take more pictures for sharing and proper identification.
---
Thank you for the possible ID …
Googling indicated Primula veris Sunset Shades
Could someone please confirm….
---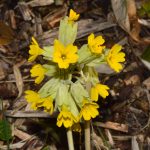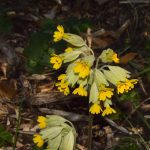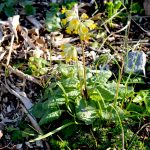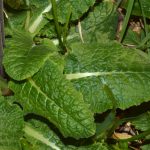 SK 3526 30 May 2022
: 4 very high res. images.
Location: Eden Project, Cornwall, UK
Habit : Cultivated
Which Primula …?
---
Primula veris.. common name cowslip.
---
References: