---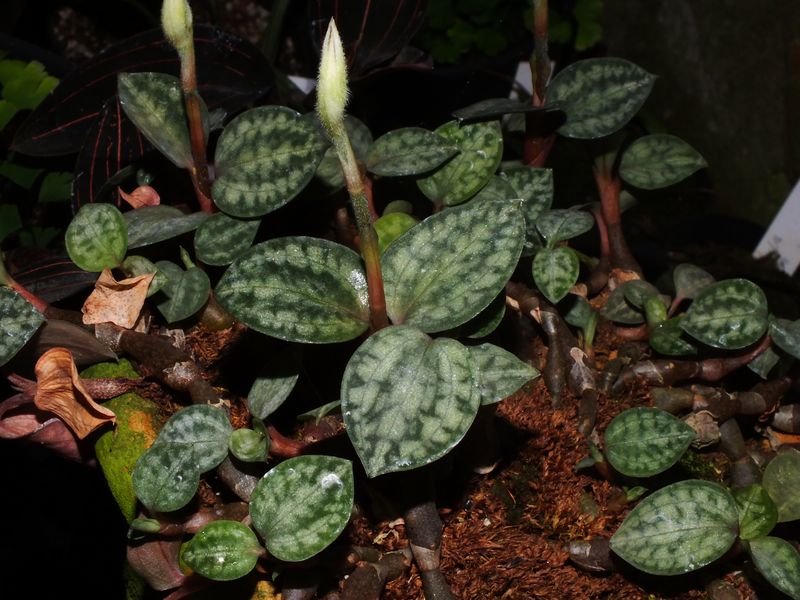 These two pics are enclosed from Pradhan Sir's personal collection (there were many, I could take only these pics)..
I hope they belong to "Jewel Orchid" as I was told… I was little early to get flowering pics.
---
Oh you missed the biggest collection of Jewel orchids in India.
They are two different species. The pic labelled as 1 is ... The pic on left hand of screen, I don't know. We need to confirm with the flowers or you can ask him. If I had to guess then the plant on left hand side green-white is Aenhenrya rotundifolia and plant of right hand side reddish leaf is …
Thanks for sharing and I must say you are lucky to have spent time with Pradhan sir. I met him for the first time in 2003 and since then he has been a source of encouragement to me and a very good friend too.
---
Surely I have (rather we have) missed a great opportunity due to paucity of time..
Mr. and Mrs. Pradhan are both really very affectionate, they gave us every chance to see their treasure and they spared many hours for us..
Thanks a lot … for your valuable inputs…
---
There is one important thing about this species. I think this plant exist in ex-situ collections only at two places in India, one at JNTBGRI and with … and this is really a very rare species.
Secondly
---