Image by Alka Khare (ID by Prabhu Kumar K.M.) & Aarti S. Khale  (Id by J.M.Garg & M. Sabu)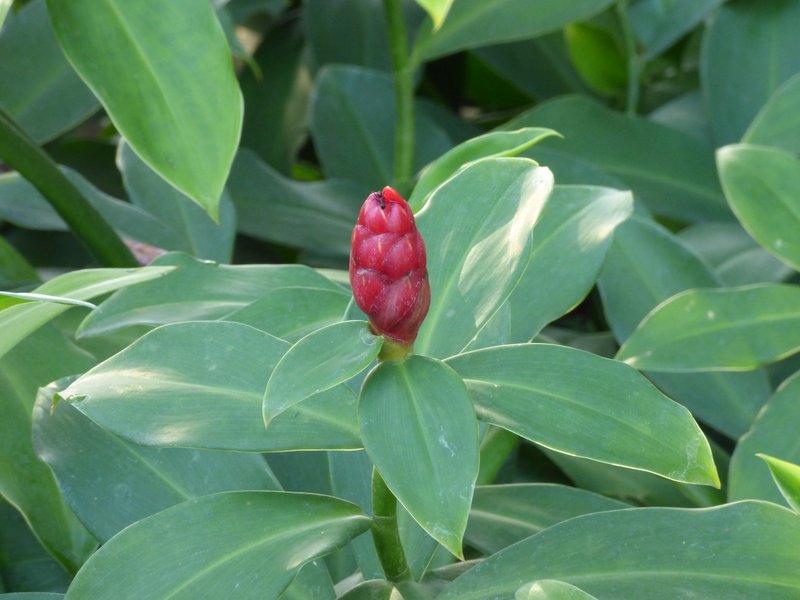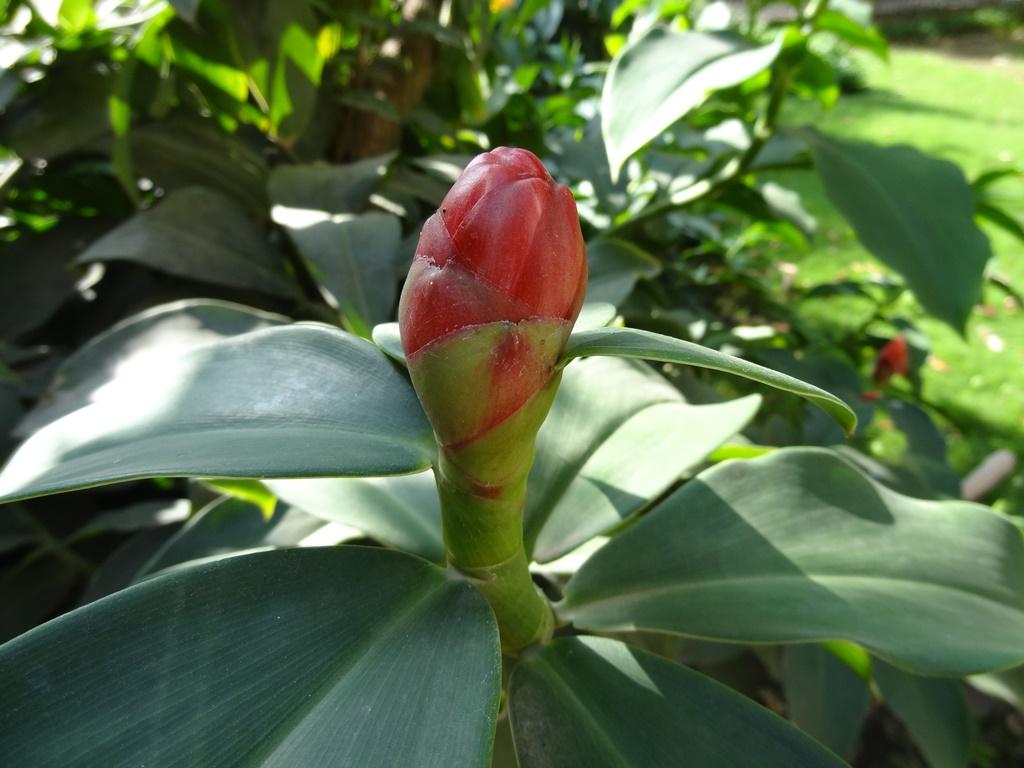 Costus spicatus
leaves grow to a length of approximately 1 foot and a width of approximately 4 inches. It produces a short red cone, from which red-orange flowers emerge one at a time.
[

4

]
Costus spicatus
will grow in full sun if it is kept moist. It reaches a maximum height of about 6 to 7 feet.
[

4

]
Costus spicatus
can develop a
symbiotic
partnership with certain species of
ants
(often only a single species of ant will be compatible). The ants are provided with a food source (nectar in
C. spicatus
flowers) as well as a place to construct a nest. In turn, the ants protect developing seeds from herbivorous insects.
[

4

]
---
Attached is a picture of Zingiber zerumbet captured at Mumbai in January 2013.
Requested to please validate the ID.
---
This is probably not Zingiber zerumbet, it should be some species of Costus ?
---
Yes Costus sp.
---
It seems the insulin plant Costus igneus.
---
Thanks … for the feedback….
C. igneus
has yellow flowers. Is it any of
Costus woodsonii
or
C. spicatus
?
---