Lepidagathis inaequalis C.B. Clarke ex Elmer, Leafl. Philipp. Bot. 5: 1695 1913. ;
---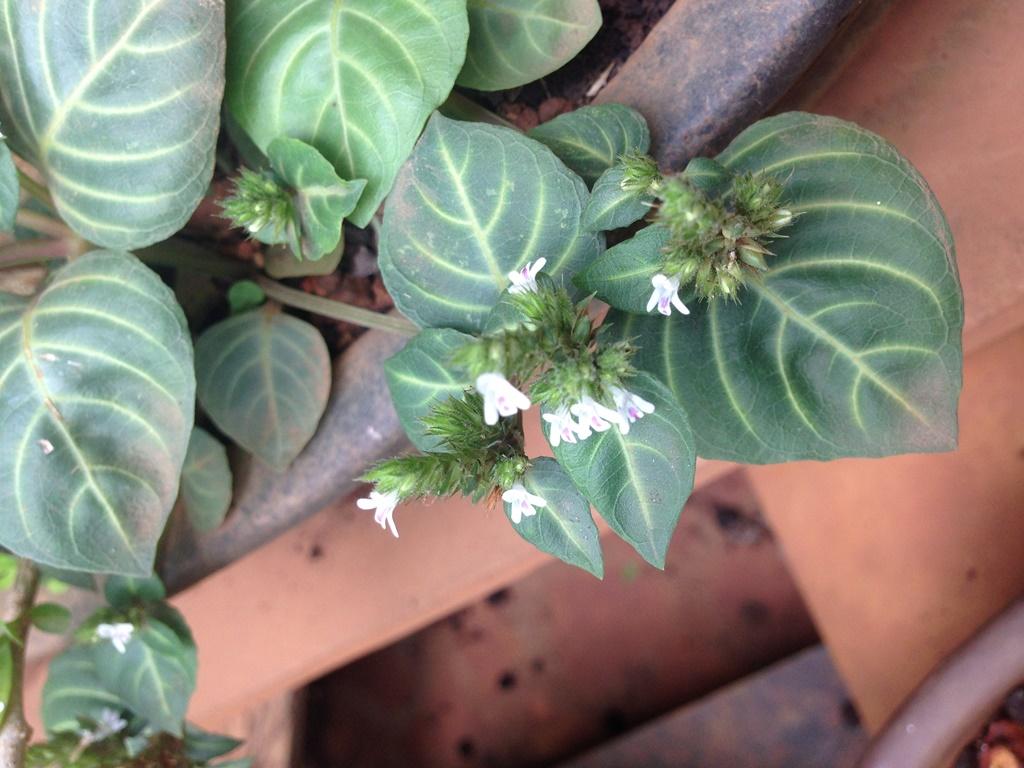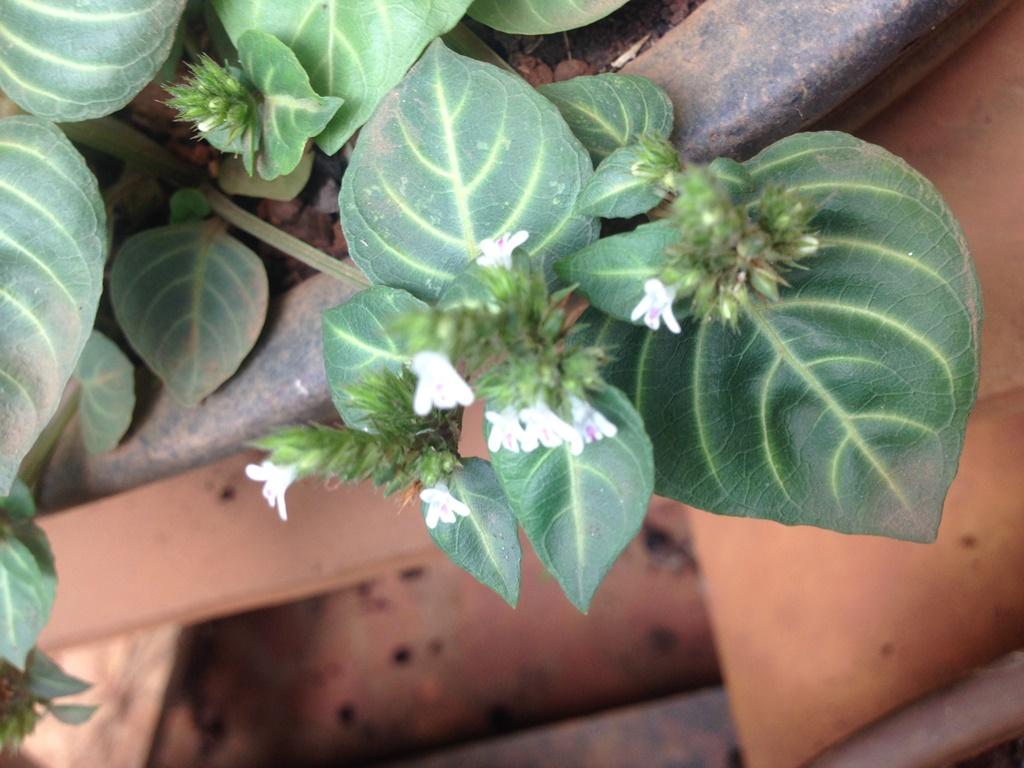 Requesting ID – Acanthaceae :: ARKNOV-48
: 6 posts by 3 authors. Attachments
(4)
Requesting to please provide ID of this
plant captured in a cultivated garden
in Mumbai in June 2014.
It was a very short herb, not more than 6 inches in height.
Apologies for the quality of the pics
---
apology accepted, but since its obviously in a pot, its not going away … take your time.. and check the pictures I suggest before moving on to the next.
sometimes out in the garden it happens that the sunlight is too bright and your reviewing screen goes all bonkers, you cant see anything.
in that case turn the camera off for 5 seconds , turn it on under an umbrella or a black hat or something and you can very easily review the pictures…
try it, that does the trick….
I just cant see the flowers
cant hazard a guess
am sure some hardy soul will tell you what it is,,,
but I request you take your time next time so you don't have to keep apologizing for the picture quality.
---
Thanks for the tips … Unfortunately, for this plant, this plant is no longer seen in the place where I had first seen it, therefore no fresh pics possible
---
Probably some species of Lepidagathis
---
Thanks … for the feedback… Based on you feedback it looks like L. inaequalis
However, I will try to get better pics for the same.
---
Yes it is !
---
.
---
Acanthaceae Fortnight :: ID Request :: Thane :: ARKMAR-78/90 : 8 posts by 3 authors. Attachments(4)
Requesting to please provide ID of the plant captured
at Thane in March 2015.
The flowers were very tiny
and I could manage only so much.
I had posted a similar plant some time ago but the those pics were not very clear.
---
Your plant is in a tub. It is not clear to me if it grew wild or you/somebody planted it. If you see my thread you will note Lepidagathis hyalina Nees often features leaves light coloured nerves (ref. Haines) and lamina is very variable. You can check leaf blades in several KEW herb., searching not L. incurva but "L. hyalina". One example Nature loves you. Your species may be the same.
---
Thank you … for the possible ID….
I took this
pic in a garden
, am not sure whether this was cultivated in the tub or grew wild as a weed in the tub containing another plant 🙁
Can this be L. inaequalis as in FOC or as per the Lepidagathis key provided in this PDF
Images on the net seemed to match as regards leaf shape and size…
Please advise…
---
Yes Alka Ji, it is exceedingly similar to the photographs of L. inaequalis in taibif.tw website. Is it new in our country? I would have loved, but I find no ref. Can you please check that petioles are not exceeding 1.5 cm? Else pic 4 bears leaves similar to KEW herb K000950070. But, surely it looks very very similar to the Taiwan website.
---
Thanks for the link, yes, it does look like it. Regards the petiole size, from the photographs at least, they do not seem to exceed 1.5 cm, however, am planning a visit to the garden next month, will confirm then, if possible.
---