Images by and inserted by Gurcharan Singh (ID DS Rawat), (Please click link to see details)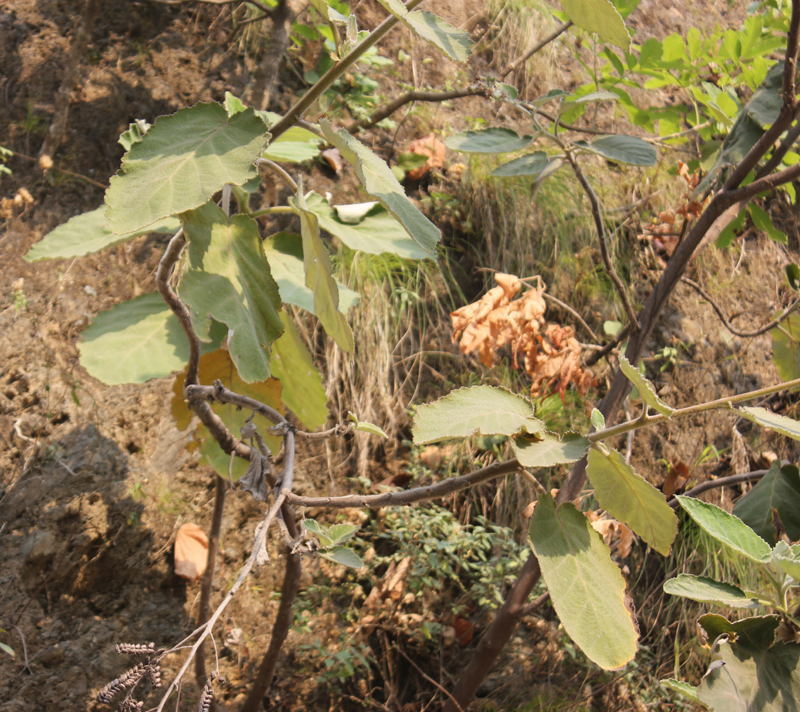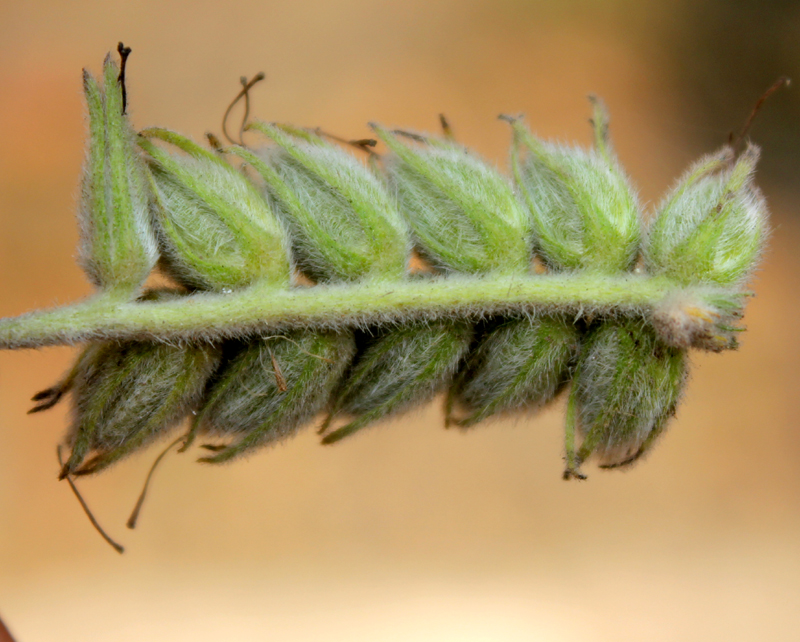 ---
The Caracus wigandia, Wigandia caracasana is a species of ornamental plant. It is an evergreen that grows to a height of up to 3 metres (10 ft). It has purple flowers in large clusters from spring to autumn. Some sources treat it as a variety of the species Wigandia urens. Native to Central America, it is thought to be naturalized in southern California as a garden escape. It is commonly grown in gardens, and thrives best in a mixture of loam and peat. Cuttings in sand will strike if placed under glass and in heat.[1]
The caracus wigandia can cause severe contact dermatitis.

[

2

]

A substance that it secretes, 2,3-dimethoxy-geranyl- 1,4-benzoquinone (consisting of a quinonoid ring with a 10 or 11 carbon-membered side chain) is a remarkably strong sensitizer, which is found nowhere else in the plant kingdom. It has been described as approximating an "ideal allergen".

[

3

]
---
Please help in ID of this tall woody legume photographed near Rishikesh in Uttarakhand.
---
Not a legume; it is a Boraginaceae plant.
Way back in early 1990s we collected it from the same area and tried to identify it but it was difficult at that time. We suspected it in either Hydrophyllaceae or Boraginaceae. Even scientist at FRI were not able to ID it. Based on the family I searched it in FRI herbarium and identified it as Wigandia caracasana (Boraginaceae) but it took a long effort. This plant is a foreign element in India and has naturalized; not only naturalized but spreading all along the road in the area. Excited with this, we thought to report its naturalization in India. But based on our specimens somebody from FRI published its naturalization in India even before this.
Those were the days without web. Now it has become easier to ID a species.
---
That is really great. Thanks a ton
---
Really interesting observation… thanks … for solving the riddle..
---
Interesting case … and life experience.. tch tch.. and ouch.
---
Interesting plant, thanks … for sharing and identifying.
Sorry to hear the experience with unethical predatory pseudo-scientists!
The new name seems to be
Wigandia
urens
as per TPL (OR)

Wigandia
urens
var.
caracasana
as per GRIN.
---
thanks for your voice…
---