Hemiorchis
pantlingii
King,
Ann. Roy. Bot. Gard. (Calcutta) 5: 163 1894
. ;
.
E. Nepal to Sikkim:
East Himalaya, Nepal
as per
POWO
;
---
Habit: May be rhizomotous herb (No visible plant body except the flower)

Habitat: Forest floor

Location: Gazipur

Flowering : May
---
I think this is Amomum longipes
---
Beautiful post … you are showing a large number of unique taxa.. thanks..
---
Thanks … I am exploring flora since 2000 (when I was admitted as a BSc student in Botany).
---
Keep exploring.. best of luck, you got a good collection and now a great platform too..
---
Check Genus Hemiorchis and sp. pantlingii probably
Family Zingiberaceae
---
It may be Hemiorchis sp. of Zingiberaceae.
---
Hemiorchis pantlingii
---
.
---
Please find one of our recent articles attached with the mail. Hope we can find more populations of such interesting plants in India.
Kumar, P. & P. Singh (2018). Conservation assessment of two rare gingers (Zingiberaceae) from Dampa Tiger Reserve, Mizoram, India. Journal of Threatened Taxa 10(5): 11599–11605;
http://doi.org/10.11609/jott.3797.10.5.11599-11605
---
.
---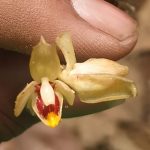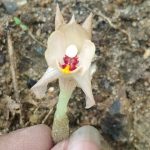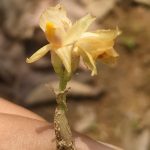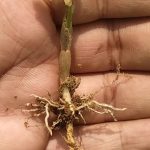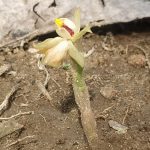 Unknown ground orchid from Assam-Meghalaya border KD 04 April 2022: 6 images.
Attached images of plants (ground orchid) are collected by one of student from Assam-meghalaya border. Please ID the orchid.
Date : 30.04.22
Location: Assam – Meghalaya Border
Family : Orchidaceae
Genus & species : ??
Habit :  Herb (ground orchid)
---
Not orchid but Zingiberaceae, Hemiorchis pantlingii
---