Lycium
shawii
 Roem. & Schult., 
Syst. Veg. 4: 693 1819
. (syn: 
Lycium abeliiflorum
 Rchb.; 
Lycium albiflorum
 Damm.; 
Lycium arabicum
 Schweinf. ex Boiss.; 
Lycium barbarum
 Mill.; 
Lycium cufodontii
 Lanza; 
Lycium ellenbeckii
 Damm.; 
Lycium erythraeum
 Schweinf. ex Vatke; 
Lycium jaegeri
 Damm.; 
Lycium javellense
 Lanza; 
Lycium mediterraneum
 var. 
cinnamomeum
 Dunal; 
Lycium merkii
 Damm.; 
Lycium orientale
 Miers; 
Lycium ovinum
 Damm.; 
Lycium persicum
 Miers; 
Lycium somalense
 Damm.; 
Lycium tenuiramosum
 Damm.; 
Lycium withaniifolium
 Damm.);
.
Sicilia to Kriti, Egypt to S. Africa and W. India:
Botswana, Djibouti, Egypt, Eritrea, Ethiopia, Greece, Gulf States,
India,
Iran, Iraq, Italy, Kenya, Kriti, Kuwait, KwaZulu-Natal, Lebanon-Syria, Libya, Malawi, Namibia, Northern Provinces, Oman, Pakistan, Palestine, Saudi Arabia, Sicilia, Sinai, Somalia, Sudan, Swaziland, Tanzania, Turkey, Uganda, Yemen, Zambia, Zimbabwe
as per
POWO
;
Turkey (S-Anatolia), Bahrain, Oman (Dhofar, Mascat & Oman), Egypt (Eastern Desert, NE-Egypt, NW-coastal Egypt, SE-Egypt), Iran (E-Iran, S-Iran), Iraq, Israel (Rift Valley, N-Negev Desert, S-Negev Desert, Negev Desert, Judean Desert), Jordania (S-Jordania), Kuwait, Saudi Arabia (C-Saudi Arabia, NE-Saudi Arabia, N-Saudi Arabia, Midyan, Asir, Nafud Desert, Nejd Desert, Rub al Khali), Sinai peninsula (C-Sinai, S-Sinai), United Arab Emirates, Qatar, Yemen (Aden Desert, coastal Hadhramaut, N-Inner Yemen, SW-Yemen, W-Yemen),

 Pakistan (Baluchistan, Sind, Pakistani Punjab, Lahore), W-India, 

South Africa (Limpopo, Mpulamanga, KwaZulu-Natal), Swaziland, Botswana, Zambia, Zimbabwe, Malawi, ?Algeria, ?Tunisia, Libya, Somalia, Ethiopia, Djibouti, Eritrea, Uganda, Kenya, Tanzania, Sudan
 as per 
Catalogue of Life
;
---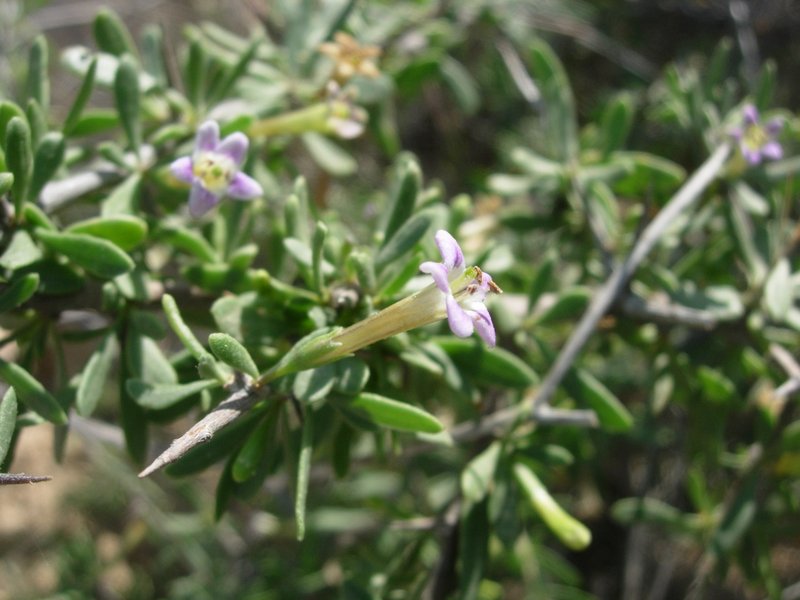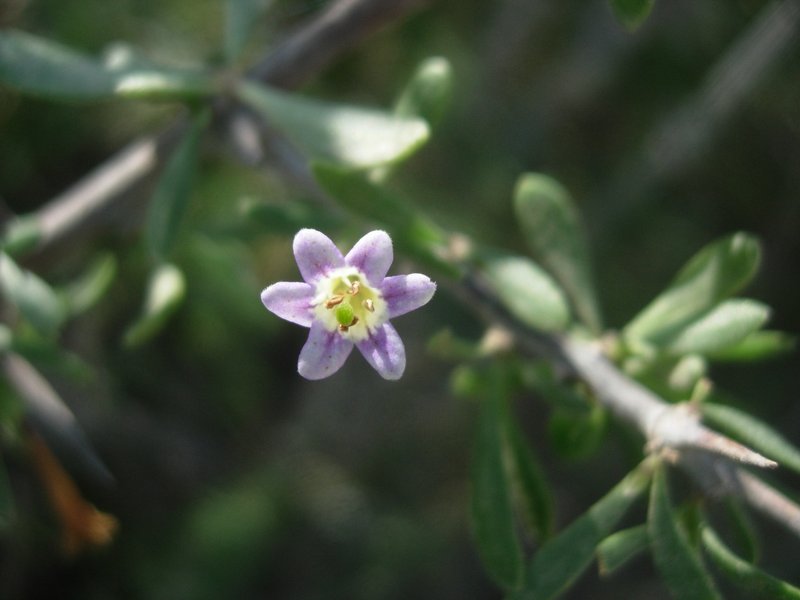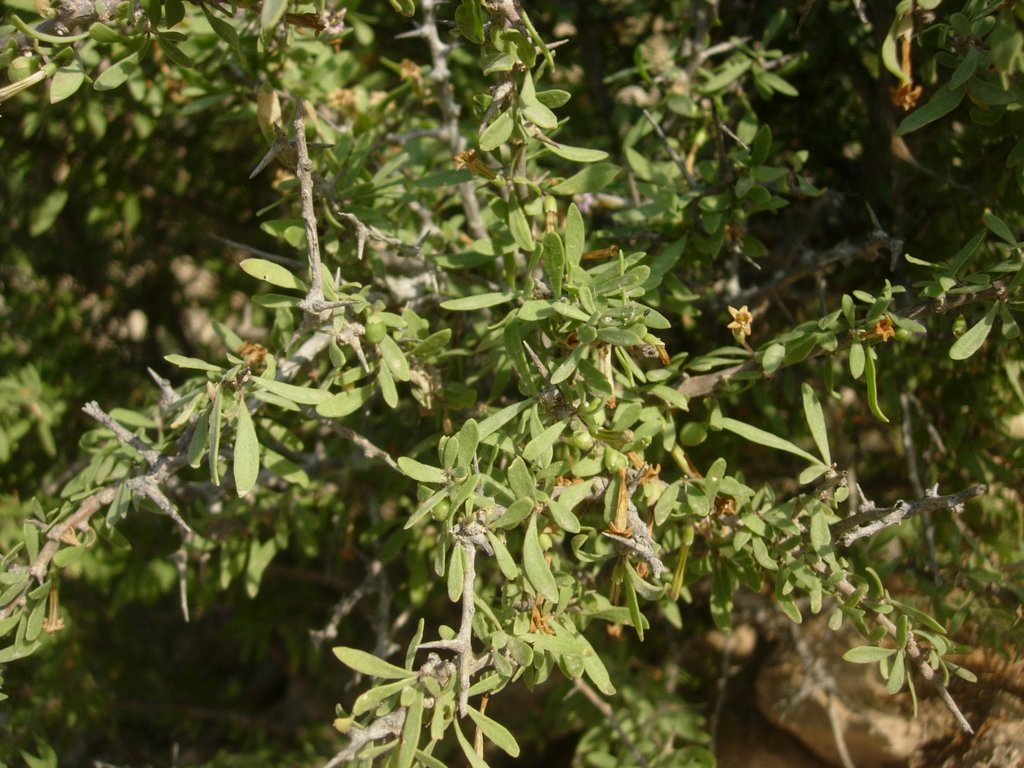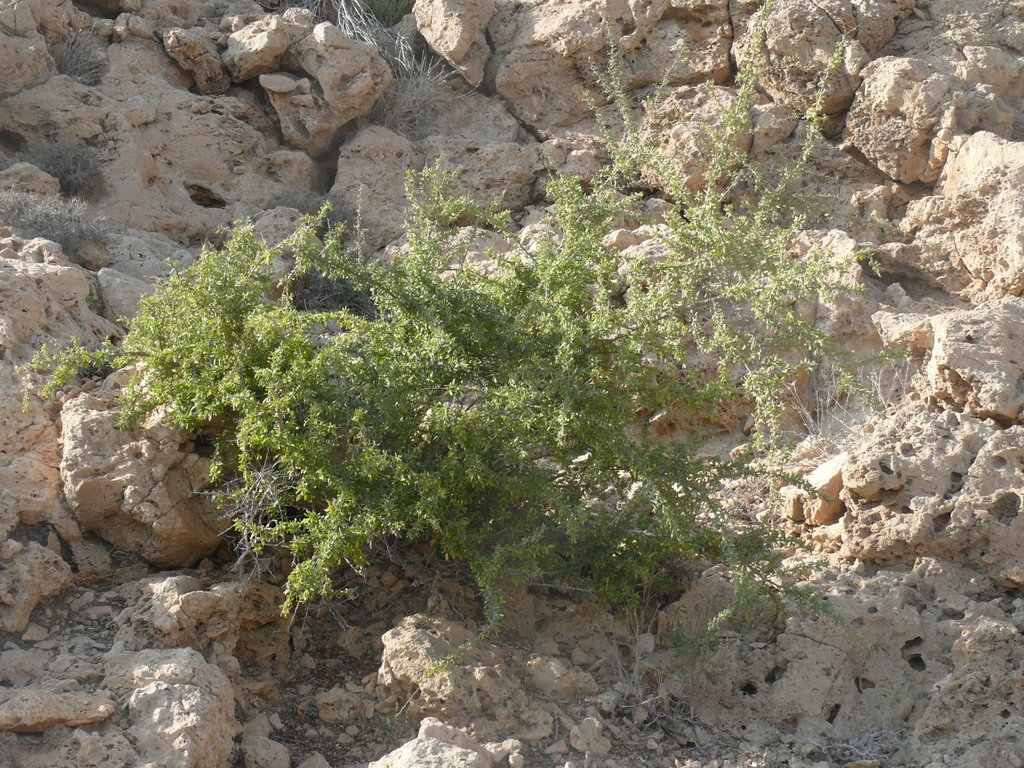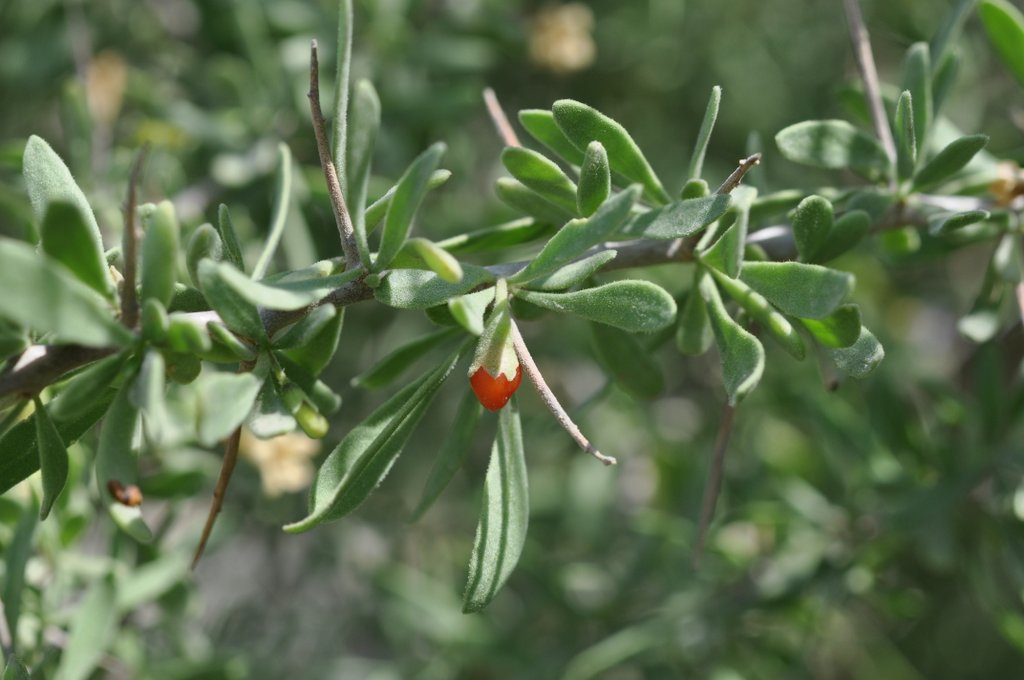 Solanaceae Fortnight : Lycium shawii : Oman : 22FEB15 : AK-13 : 4 posts by 3 authors. Attachments (5)
Seen growing along rocky cliffs, native to Oman.
Flowers very tiny, fruits tiny red berries.