---
Tuber ladder fern, (Nephrolepis cordifolia) is a fern native to northern Australia and Asia. It has many common names including erect sword fern, narrow sword fern and ladder fern, fishbone fern, and herringbone fern.[1] It is similar to the related fern Nephrolepis exaltata.
The species is native in north eastern Australia, and is considered naturalised on the central east coast of New South Wales.

[1]
N. cordifolia has become an
invasive species
is some areas where it has been introduced. In New Zealand it is listed on the
National Pest Plant Accord
preventing the sale, cultivation and distribution of the plant. It is listed as an invasive species in Florida, United States.

(From
Wikipedia
 on 19.3.15)


.
---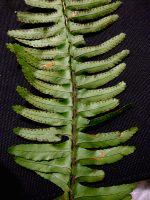 Nephrolepsis auriculata/ ABMAR08
: 3 posts by 2 authors. Attachments
(6)
I saw bunches of flowers adorning the pillars at a public gathering in Mcleodganj today and couldn't resist pocketing a frondlet (it's not complete) which was stuck to give volume to the bouquet. I am not sure if this grows here in the wild but my guess is it couldn't have come from very far. Anyway, I brought it home and took some pictures in the evening to identify and share.
Nephrolepsis auriculata–Please confirm
Mcleodganj, Dharamshala, HP
Pinnae are narrow and toothed.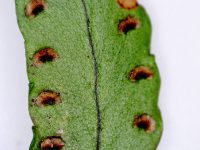 Indusium is horseshoe shape.
---
Already identified, Nephrolepis cordifolia as I sent in last week.
---
---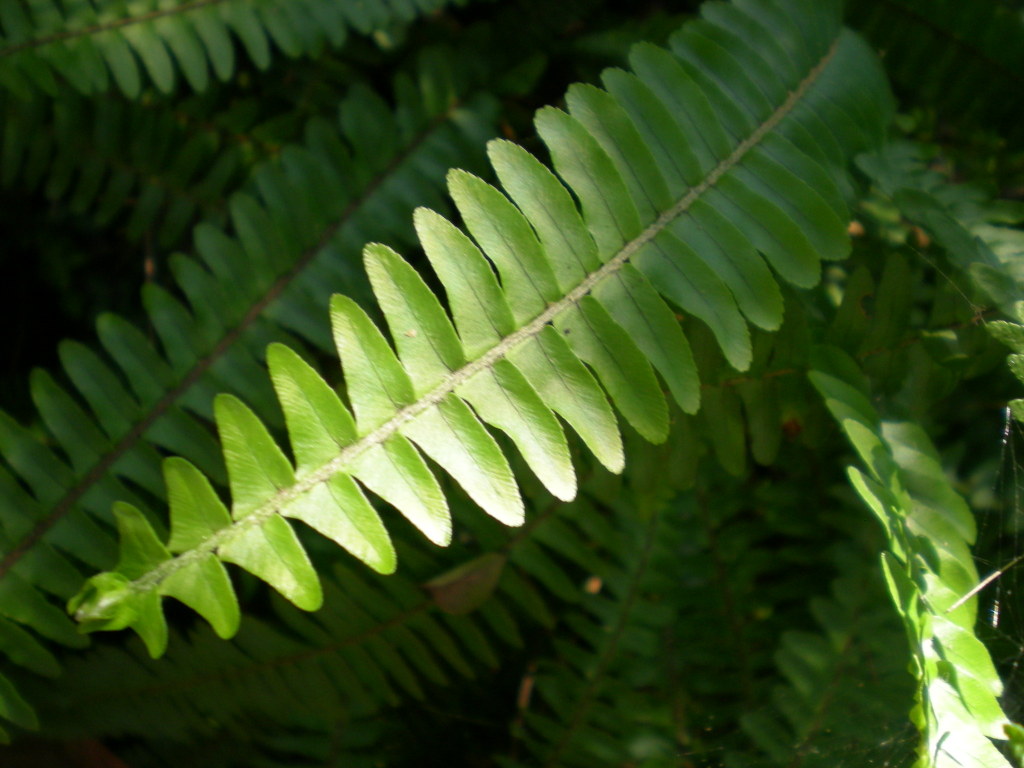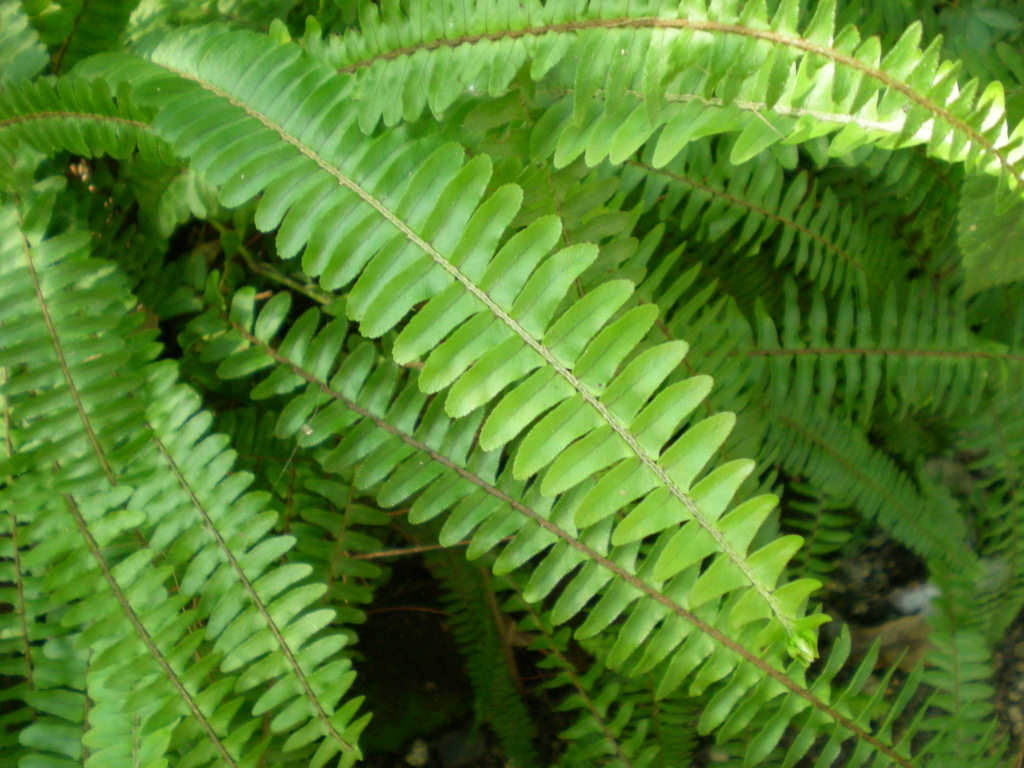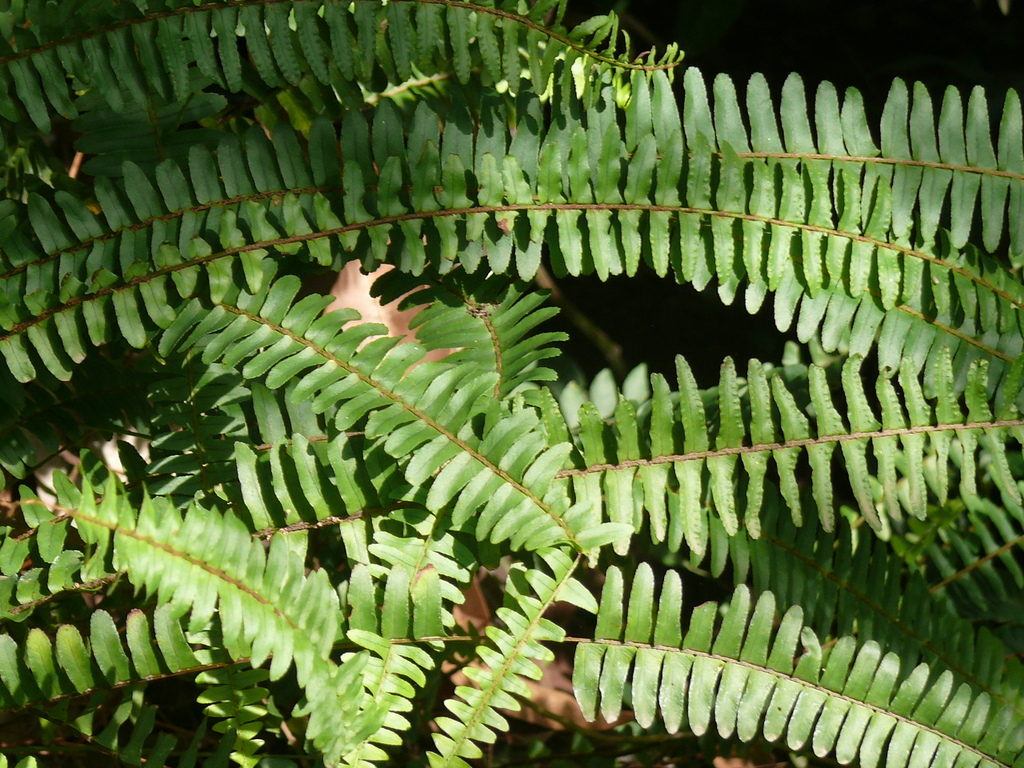 Ornamental Fern for ID : Nasik : 17JUL19 : AK-25
: 6 posts by 3 authors. Attachments
(3
)

An ornamental fern growing in my home garden
in Nasik.

… recent post prompted me to recheck all my ids.
---
Seems to Nephrolepis cordifolia
---
That's the natural form, not a mutation, nor a cultivar, of a Nephrolepis species – in some ways more handsome than many of the bnormalities.
But to identify Nephrolepis species we do need to see the sori beneath the frond and their shape – and in this case I also need to know if the long, wiry "runners" that spread across the soil to make a colony, bear tubers or not – these are occasional near spherical, pale-brown, slightly white-scaly bulbils, about 1-2 cm. in diameter.
This could be either the native species, N. cordifolia (with tubers) or the introduced N. American N. exalatata (no tubers) – but please show the sori so it can be narrowed down.
I would think from the pinna-shape this is more likely to be N. cordifolia
– a species native to India and Asia and occurring from north to south there (syn.
N. auriculata
). 
It grows in huge quantity in Nepal, Darjeeling, Sikkkim, Bhutan, Arunachal, Meghjalaya etc. also in the Indian peninsula. 
N. cordifolia
is a conserved name. 
The tubers give it the Nepali name pani amala, and it is sometimes eaten, producing a slightly bitter watery juice that stops ones mouth drying out while walking long distances in the hills – not very tasty in my opinion, but I confirm it does have that effect.
---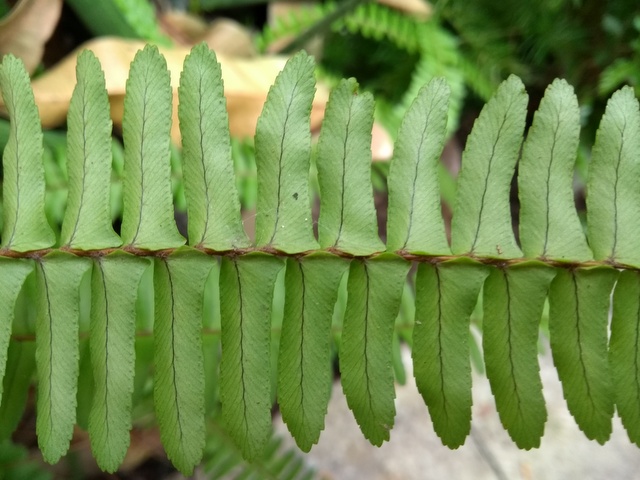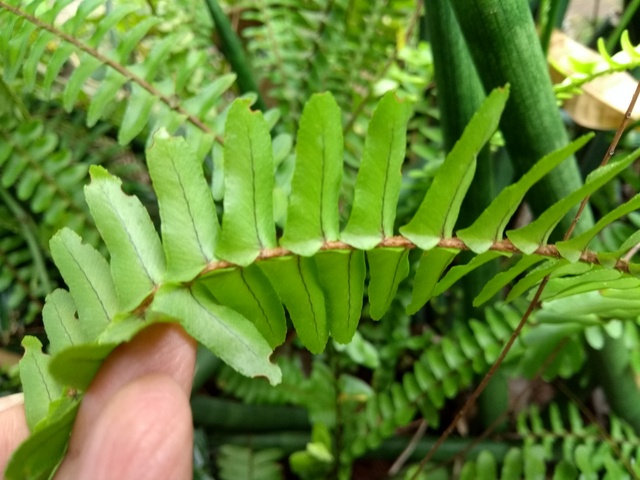 Adding pictures of the underside of the leaves if it helps.
I could not make out whether it bears tubers, since the plants were tightly packed in the pot.
Attachments (2)
---
Still the same, N. cordifolia (or exaltata), but more likely cordifolia I reckon. The two are related and are generally similar. I'm npt sure if the tuber charcteralways holds true, but mostly does – sori will help when it decides to become fertile. No particular reason to think exaltata really.
I have both growing well now in my tiny garden patch here in Portugal – luckily there is no Winter frost here.
---
From its physical appearance I feel it as N. cordifolia
---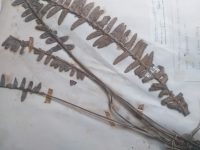 Nephrolepis cordifolia SN22420b
: 3 posts by 2 authors. Attachments
(1
)
– 4 mb.
Nephrolepis cordifolia (Linn.) Presl. 
---
Nowadays it's important to use the correct standardised authority abbreviations, (L.) C.Presl, not (Linn.) Presl. You may look them up on IPNI.
---
.
---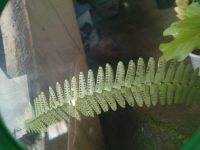 Ferns: 3 images.
Are they Nephrolepis species? Can you please help me to identify them?
---
It is Nephrolepis, either cordifolia or possibly O. undulata would need to see the bulbils on the runners to be sure which. But almost certainly N. cordifolia not undulata. See IC 3: 46-52 (2020).
---