Portugal, Spain, Gibraltar, Baleares, Corsica, Sardinia, Malta, Sicily, Italy, Libya, Tunisia, Algeria, Morocco, Mauritania, Australia (I)(Western Australia (I), South Australia (I), Queensland (I), Victoria (I)),

NW-India,

Peru (I), Ecuador (I), Argentina (I), Brazil (I), Chile (I), Uruguay (I), Turkey(SSW-Anatolia, SW-Anatolia), Bahrain, Cyprus (C-Mountains, E-Cyprus, N-Cyprus, W-Cyprus), Greece (incl. Kiklades), Crete, East Aegaean Isl., Rhodos, Egypt (Western Oases, Northern Desert, Nile Valley, Western Desert, NE-Egypt, Eastern Desert), Iran (S-Iran, W-Iran), Iraq (S-Iraq), Israel (coastal W-Israel, Rift Valley, Negev Desert, N-Israel, Judean Desert), Jordania (S-Jordania), Kuwait, Lebanon (C-Lebanon, coastal W-Lebanon), Oman (Mascat & Oman), Saudi Arabia (C-Saudi Arabia, Dahana, NE-Saudi Arabia, Nafud Desert, Hejaz, Asir, Nejd Desert, N-Saudi Arabia), Sinai peninsula (N-Sinai, C-Sinai, S-Sinai), Syria (coastal W-Syria), United Arab Emirates, Yemen (Aden Desert, N-Inner Yemen, W-Yemen), Qatar, Socotra, Sudan, Ethiopia, Eritrea, N-Somalia, Azores (Terceira), Madeira (Madeira Isl., Porto Santo Isl.), Islas Selvagens, Canary Isl. (Lanzarote, Fuerteventura, Gran Canaria, Tenerife, La Gomera, Hierro, La Palma Isl.), Cape Verde Isl. (Santo Antao Isl., Sao Vicente Isl., Ilha de Sao Nicolau, Ilha Brava), Hawaii (I) (Oahu (I), Molokai (I), Maui (I), Hawaii Isl.(I)), USA (I) (California (I), Florida (I), Massachusetts (I), New Jersey (I), Texas (I))
as per
Catalogue of Life
;
.
---
Emex spinosa, commonly known as "devil's thorn" is an annual herbaceous plant of the Polygonaceae. It originates in the warmer parts of the old world, but now has spread with man to other places.
It is common in disturbed areas, aspecially in sandy soils. It has shown some weedy behaviour in restricted areas within southern Australia.
The lesser jack tends to grow as a sprawling weed. The leaves are plain in shape, resembling spinach. The flowers of different sexes are clustered separately on the same plant. The plant produces many seeds with a hard, prickly casing. These are produced both in clusters along the branches and at the base of the stem. The root is thick and succulent. At the end of the plant's life, the root dries up and pulls the seeds at the base of the stem into the ground. The spiny, durable seeds make the plant a nuisance around human habitats, much like the similarly shaped seeds of Tribulus terrestris.
Although bitter, the root and leaves can be eaten.
(From Wikipedia on 25.3.15)
---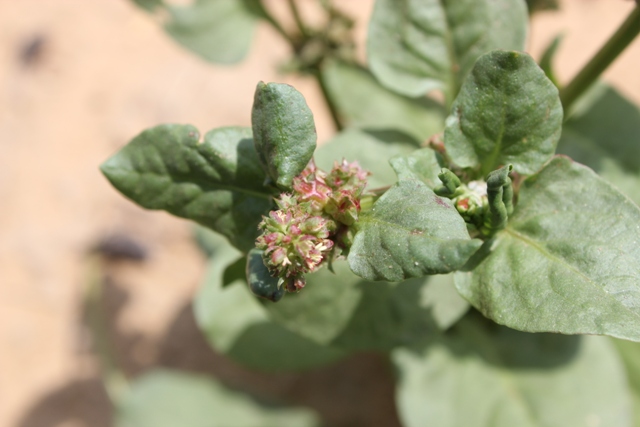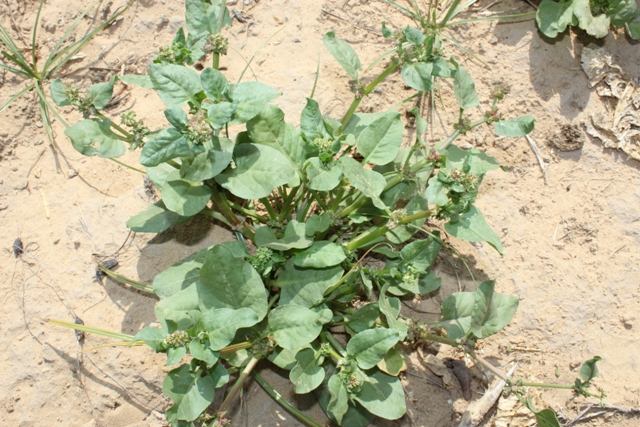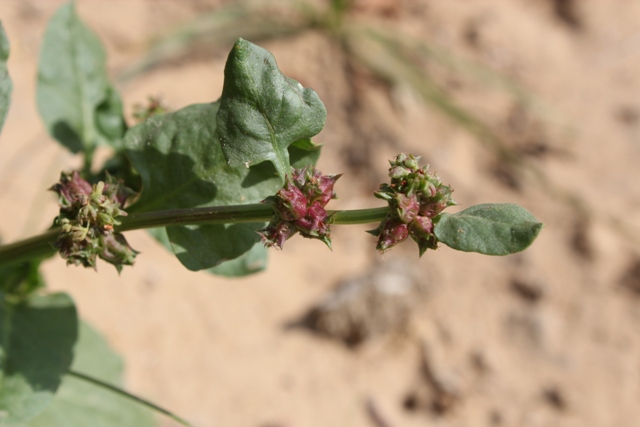 Fwd: [itpmods:8841] ID-11032015-PR 2
: 3 posts by 2 authors.
plants from gujarat
found in waste place
may be family Aizoaceae
---
More likely to be a Zaleya sp.
---
Emex spinosus (L.) Campdera, (= Rumex spinosus L.)
Family Polygonaceae may be
Id?
---
Someone its identify as emex australis
Is it right
---
Pl. also check
---
I will go with
Emex spinosa
 as per images and details herein.
---
No sir Emex australis is reported from Jammu and Kashmir as new record for india and the paper is in journal JOURNAL OF ECONOMIC AND TAXONOMIC BOTANY
Sharma BM & Jamwal PS 1987 Emex australis Steinh. A new record for India from Jammu. J. Econ. & Taxon. Bot. 11 77-79.
---
Thanks, … But your images are from Gujrat- a totally different habitat
---
yes sir i am agree with u
---
---
Perscaria sp ? SN 07 : 4 posts by 2 authors. Attachments (4).
Polygonaceae prostrate herb, weed in the fruit vegetable garden near Bangalore, Hosur,
fruits spinous, seems an introduced weed
---
It is closely related to Emex spinosa (L.) Campd., but inflorescence is in terminal spikes 
---
.
---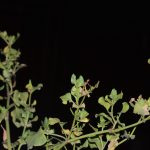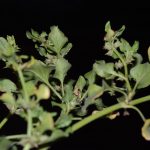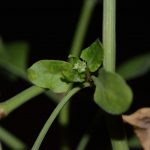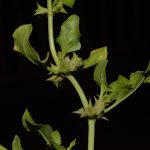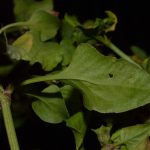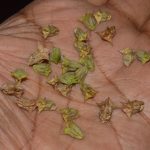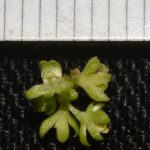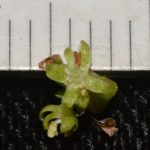 Rumex spinosus L.: 10 very high resolution images.
Location: Central Nepal
Altitude: 1400 m.
Date : 02 April 2021
Syn : Emex spinosa (L.) Campd.
Surprisingly this sp. is not recorded in Nepal but
found grown in my flower pot.
---
.
---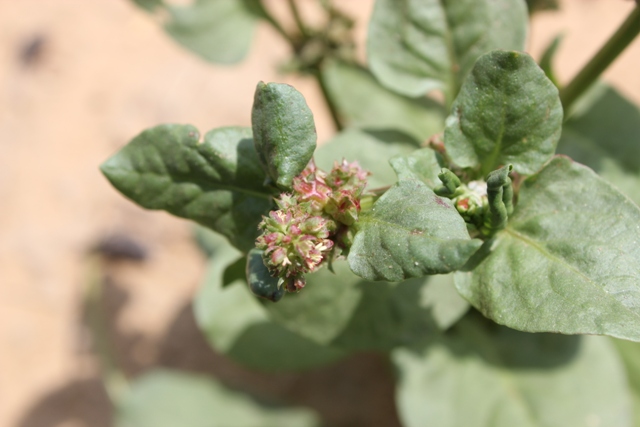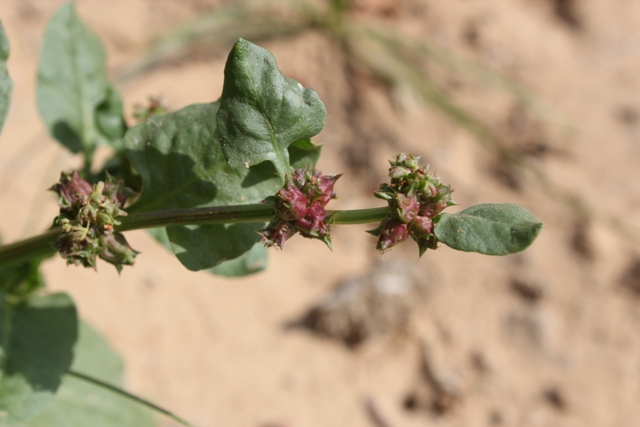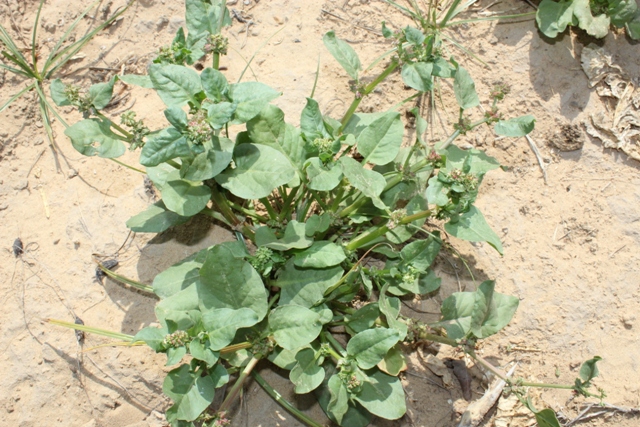 28092017-PR-3: 5 posts by 3 authors. Attachments (3)
its weed in cultivated field
not sure about family but i think Polygonaceae
---
Looks like a Rumex sps. (Polygonaceae).
---
Where and when were they clicked?
---
Rumex spinosus L. Syn : Emex spinosa (L.) Campd.
---
---
.
References:
Catalogue of Life  (Rumex spinosus L.)  POWO  The Plant List Ver.1.1   GRIN   IBIS Flora  Wikipedia  Flora of Peninsular India  Flora of Pakistan  Flora of Davanagere District, Karnataka, India By B. K. Manjunatha, V. Krishna, T. Pullaiah  (2004- details)