Trop. & Subtrop. Asia to W. Pacific
(as per
WCSP
)
---
Erect, rhizomatous perennials, 60-110 cm tall; rhizome woody, short; culms triquetrous. Leaves basal and 1-3 upper on the culm, 60-95 x 1-2 cm, broadly linear, margins scabrid, apex acute, flattish-plicate, subcoriaceous, midnerve scabrid beneath; sheaths to 6 cm long, mouth truncate. Inflorescence terminal corymbose-panicle, compound to decompound, 3.5-6 cm tall, 4-7 cm across; bracts 2-3, leaf-like, lowest much exceeding the inflorescence. Spikelets 4-6 x 3-4 mm, globose to ellipsoidal. Glumes spiral, 2-2.5 x 1.5-2 mm, ovate-orbicular, obtuse, membranous, light brown. Hypogynous scales 2, hyaline, c. 1 mm long. Stamens 2. Style short; stigmas 2. Nuts 2-3 x 1.5-2 mm, broadly ovate, broadest at slightly below the middle, yellowish-brown.
Flowering and fruiting: Throughout the year
In all forest types, also in the plains
Indo-Malesia to Fiji and China
(Attributions- Dr. N Sasidharan (Dr. B P Pal Fellow), Kerala Forest Research Institute, Peechi
---
Family: Cyperaceae
Date: March 2015
Place: Aralam WLS, Kerala
Habit: Herb
---
It looks like Hypolytrum nemorum
---
---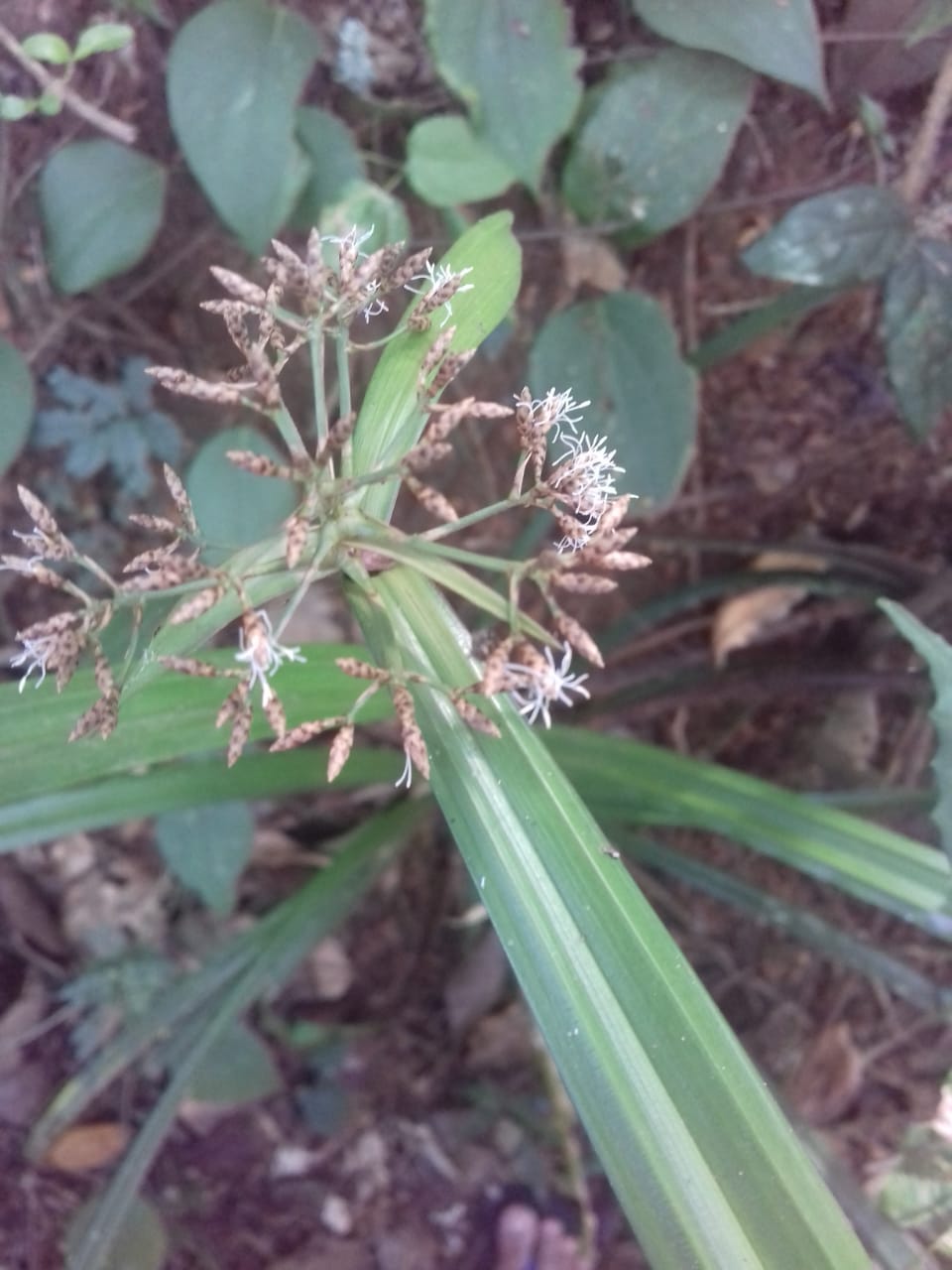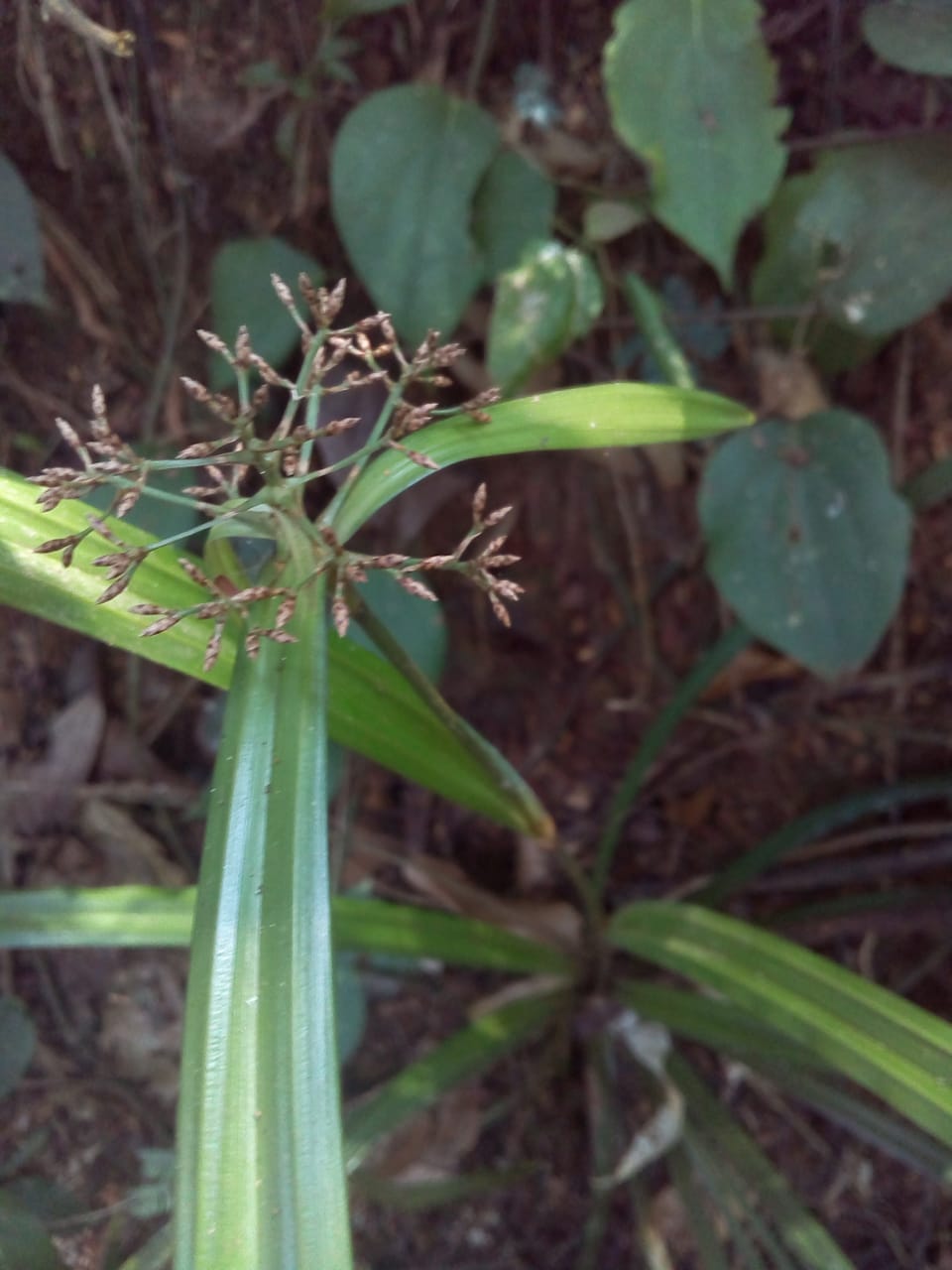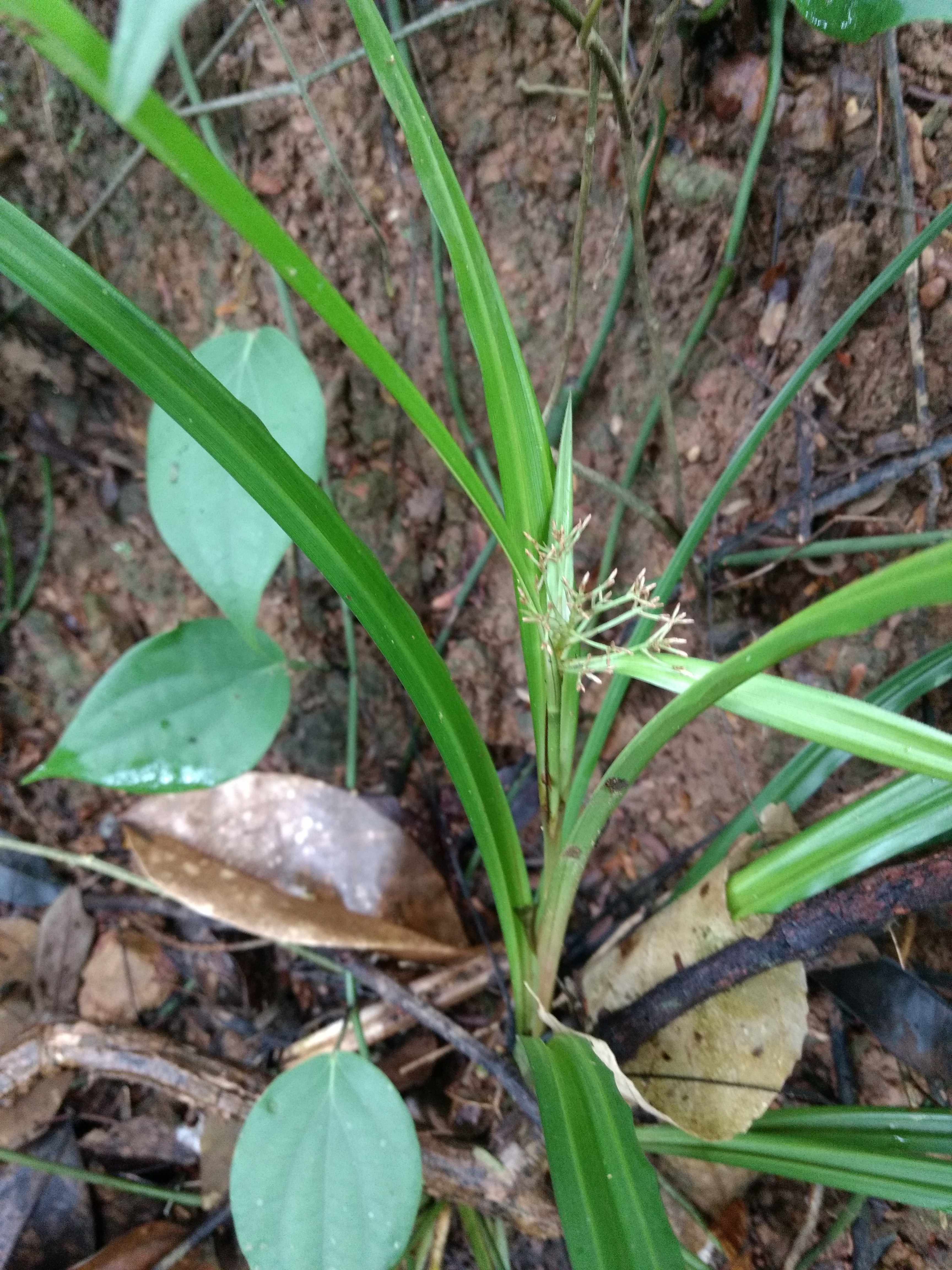 ID 2
: 14 posts by 3 authors. Attachments
(1
)- 5 Mb.
Please identify this
herb
from Kannur District of Kerala
.
Leaf midrib underside is slightly spinous..
---
please see my comment in your id 1 thread
---
Any idea about the family or genus ?
---
orchid?
---
I do not think so.
---
Cyperaceae family
---
Family is Cyperaceae.The genus may be Carex.
---
Now the same plant has grown further with large sized inflorescence. Hope the identification could be easier…
---
This one is Hypolytrum nemorum (Vahl) Spreng.
---
The same plant with opened flowers. Hope identity is easy now.
---
It is 
Hypolytrum nemorum
 (Vahl) Spreng.
---
212 ID wild plant grass
: 25 images.
Please ID wild plant,
Location: near Reserve Forest, Chathamattom, Ernakulam District, (Kochi) Kerala PIN:686671

Altitude: 1400fsl

Flower date: 01.12.2021, 04.35pm
Habitat: wild sloppy moisture land, no sunlight or filtered sunlight

Plant habit: giant grass, erect, semi hard stem 05mm diameter, perennial

Height: 03.5 feet
Leaves: alternate, lengthy 03 feet or less, apex, breadth:15mm or less, sharp margins may be skin cut if wiped

Flower: pyramidal racemose, clustered, diameter:06mm, white, good fragrance

Fruit: globular, clustered, green into brown, diameter:0.5mm

Seed: brown, single, globular, diameter:0.5mm
Camera: mobile Samsung Galaxy A21s
---
Is there some mix up in the flowering stem and only vegetative part?
---
No mix up dear …
Image#….3516 in 1st post is of peduncle and flower buds before blooming.  #…2858 & #…3019 in 5th post are of fruits/seeds images.
---
I send later the images of whole plant with flowers for a clear view,
---
Sharing more images.
---
Probably Juncaceae. Check Luzula nivea or Luzula indica
---
Does not seem to match with either of these as per POWO specimens:
---
yes it is Hypolytrum nemorum, thank you very much for ID my plant,  sharing an image,
---