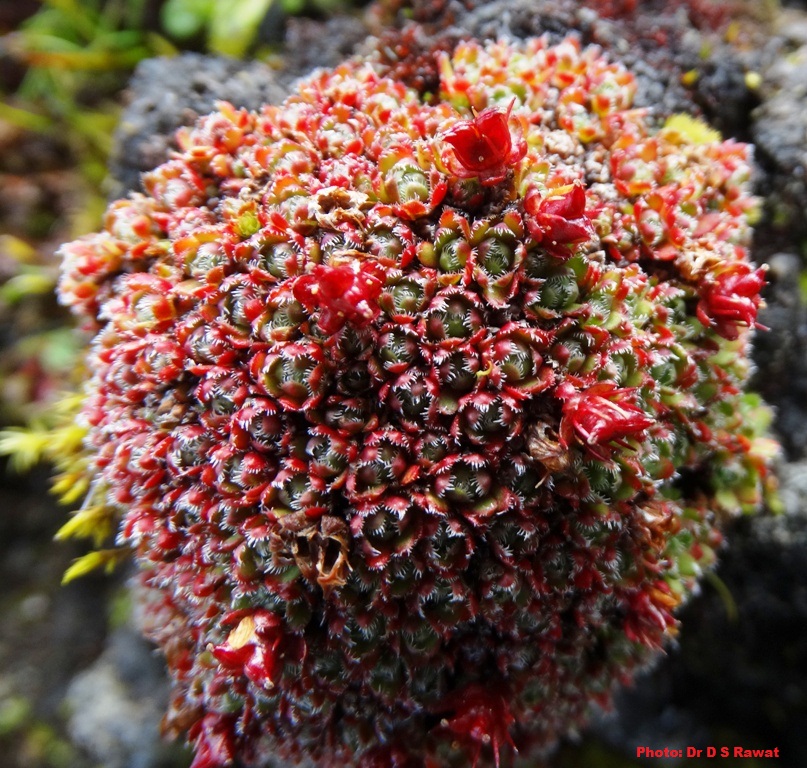 Saxifraga for ID from Uttarakhand: DSR_June2015_03 : 3 posts by 2 authors. Attachments (1)
This Saxifraga sp is a tiny plant and dense branches form a cushion 3-4cm across on rocks and scree slopes. Petals, though not visible here, are distinctly yellow and leaves are without lime pits.

Photographed near mystery lake Roopkund, district Chamoli (Uttarakhand) at an elevation of 4700m.

ID is requested.
---
Saxifraga
species in eFIoraofindia (with details/ keys from published papers/ regional floras/ FRLHT/ FOI/ efloras/ books etc., where ever available)
---