Indian Subcontinent to S. China and Indo-China:
Assam, China South-Central, China Southeast, East Himalaya, India, Laos, Myanmar, Nepal, Sri Lanka, Thailand, Tibet, Vietnam, West Himalaya
as per
POWO
;
.
---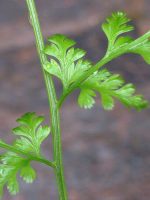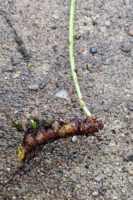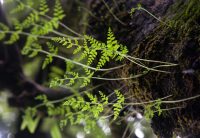 Katoella pulchra ABJUL01/05 : 2 posts by 2 authors. 4 images.
We have started receiving our monsoon rains so please expect a lot more ferns. I had earlier confused this one with Athyrium and was corrected by Dr Fraser-Jenkins. Since then I have had a closer look and here are the results. Almost all these were taken on my phone.
The rhizome is thin and wobbly. Stipe is light green with brown scales sparsely covering it. Pinnae are distant all aligned in the same direction.
It is an epiphyte and I have seen it on cedars, oaks and rhododendrons all of which are common here.
Katoella (Araiostegia) pulchra
Above Mcleodganj, Dharamshala, HP
---
very nice