Common name: Magenta Ghost Flower
---
Fleshy leafless parasitic herbs, 15-26 cm high. Stem scaly, simple or branched from the rootstock. Scales 2-3 mm long, ovate-lanceolate. Inflorescence terminal, lax racemes; pedicels 1-2.5 cm long. Calyx tubular; tube 0.8-1.2 cm long; lobes obtuse. Corolla funnel-shaped, purplish white; tube 2.5-4 cm long, 2-lipped, 5-lobbed; lobes orbicular, subequal, lower lip yellowish at throat. Stamens 4, didynamous, connivent in pairs; anthers 2-celled, 1 cell perfect, other sterile, spurred. Ovary 1-celled, ovules many; style slender; stigma peltate. Capsule 0.8-1.2 cm long, ovoid. Seeds many, minute, calyx tube persistent in fruits.
Flowering and fruiting: July-August
Evergreen and shola forests
Southern Western Ghats (endemic)
(Attributions- Dr. N Sasidharan (Dr. B P Pal Fellow), Kerala Forest Research Institute, Peechi
---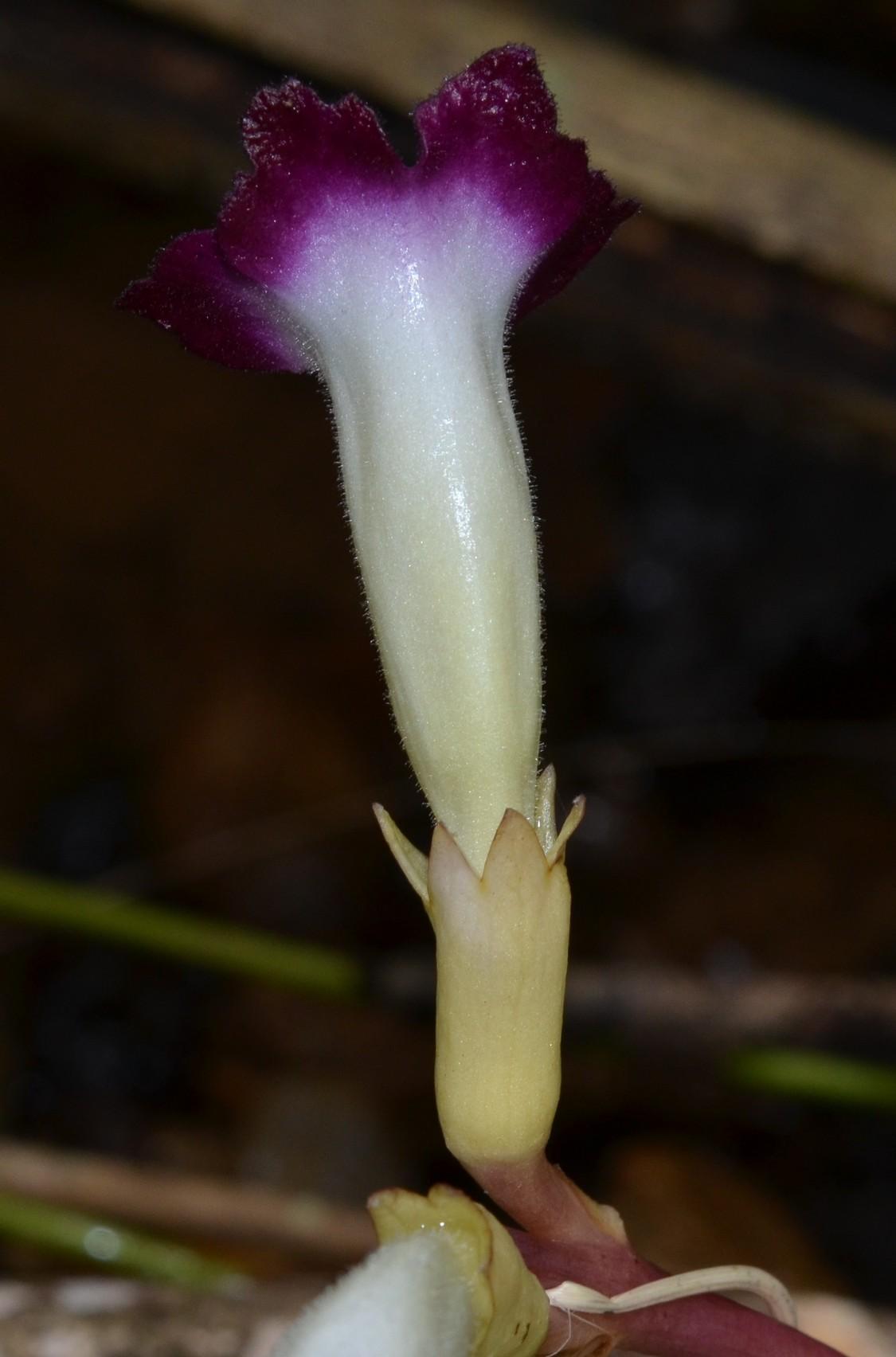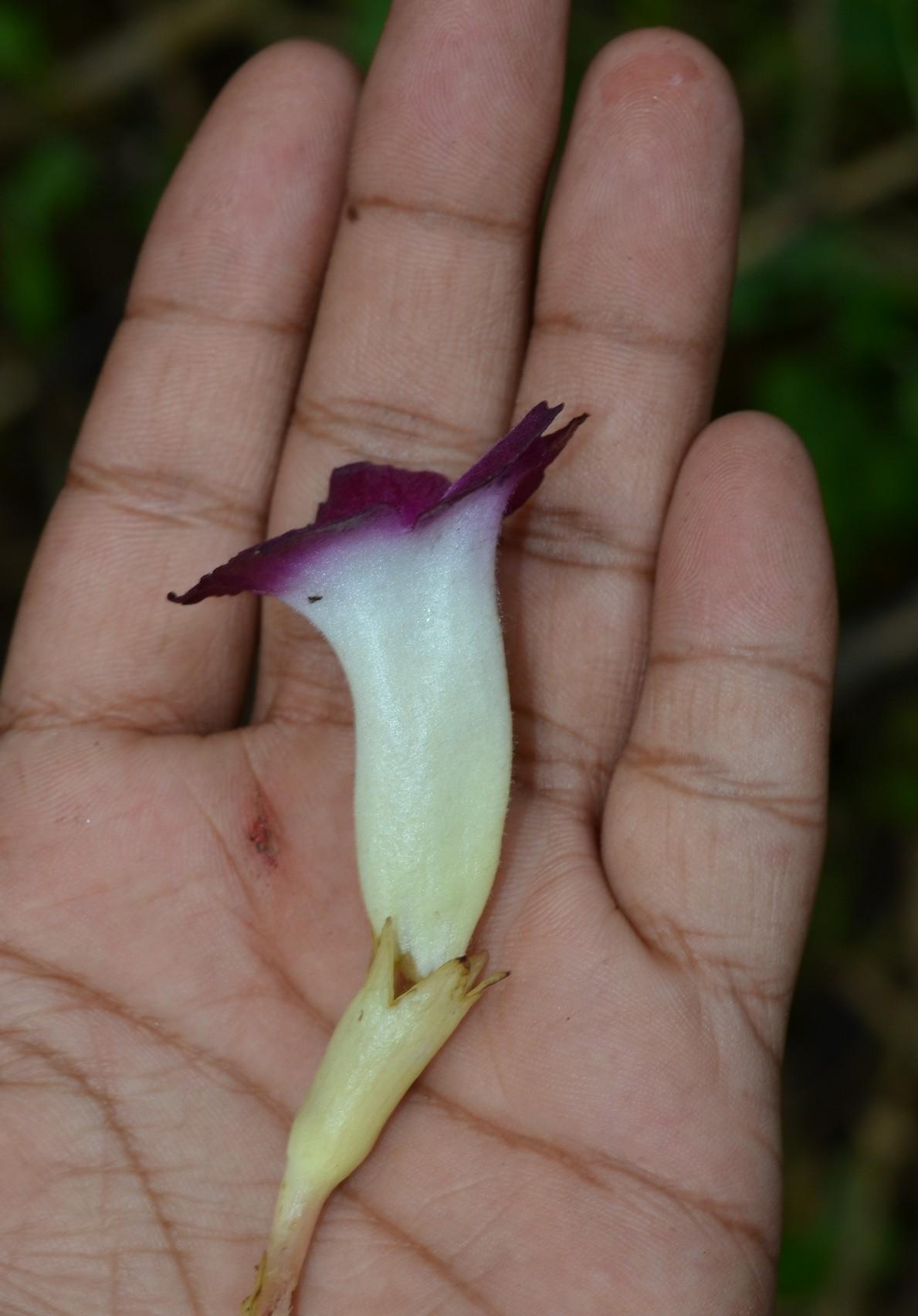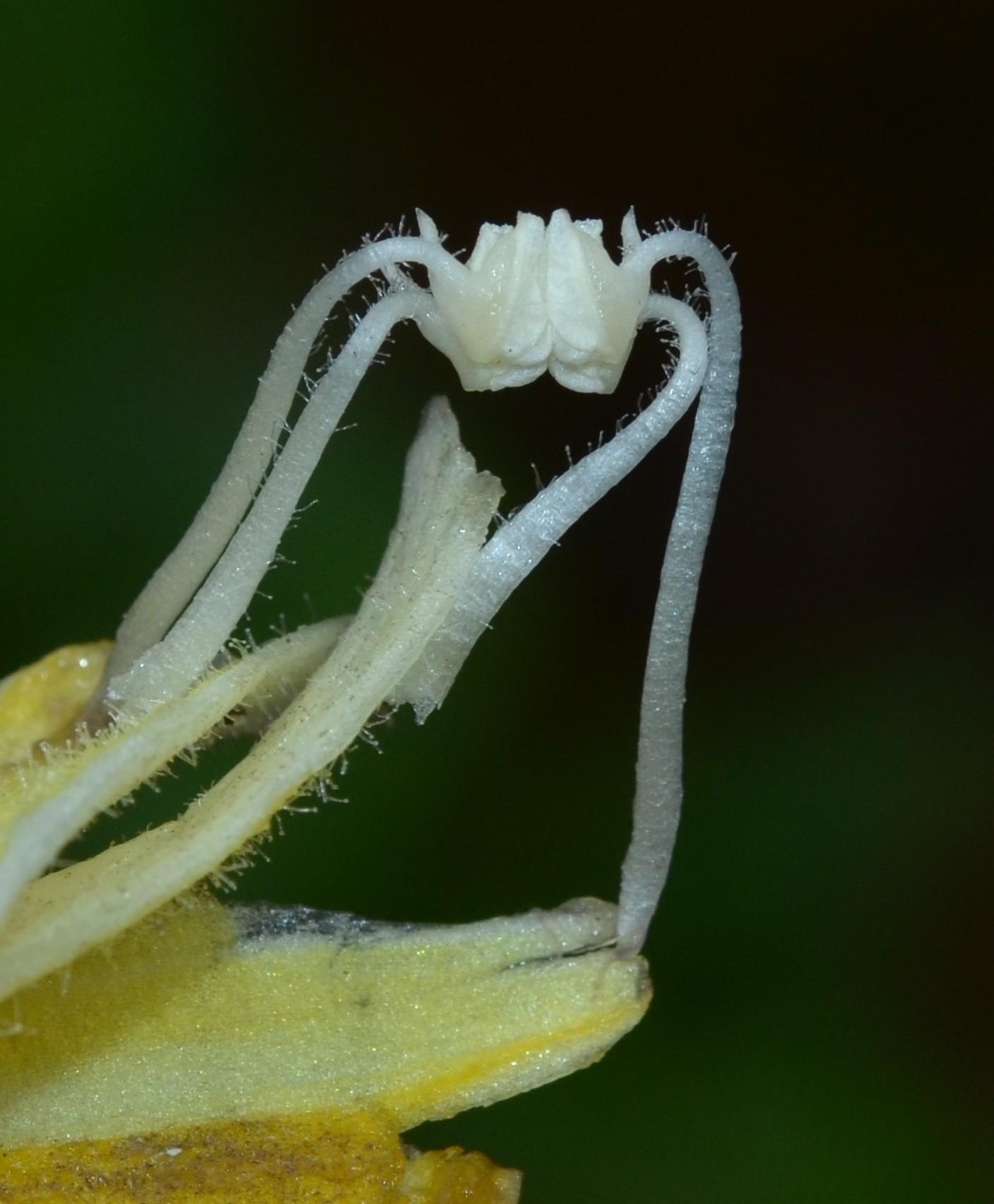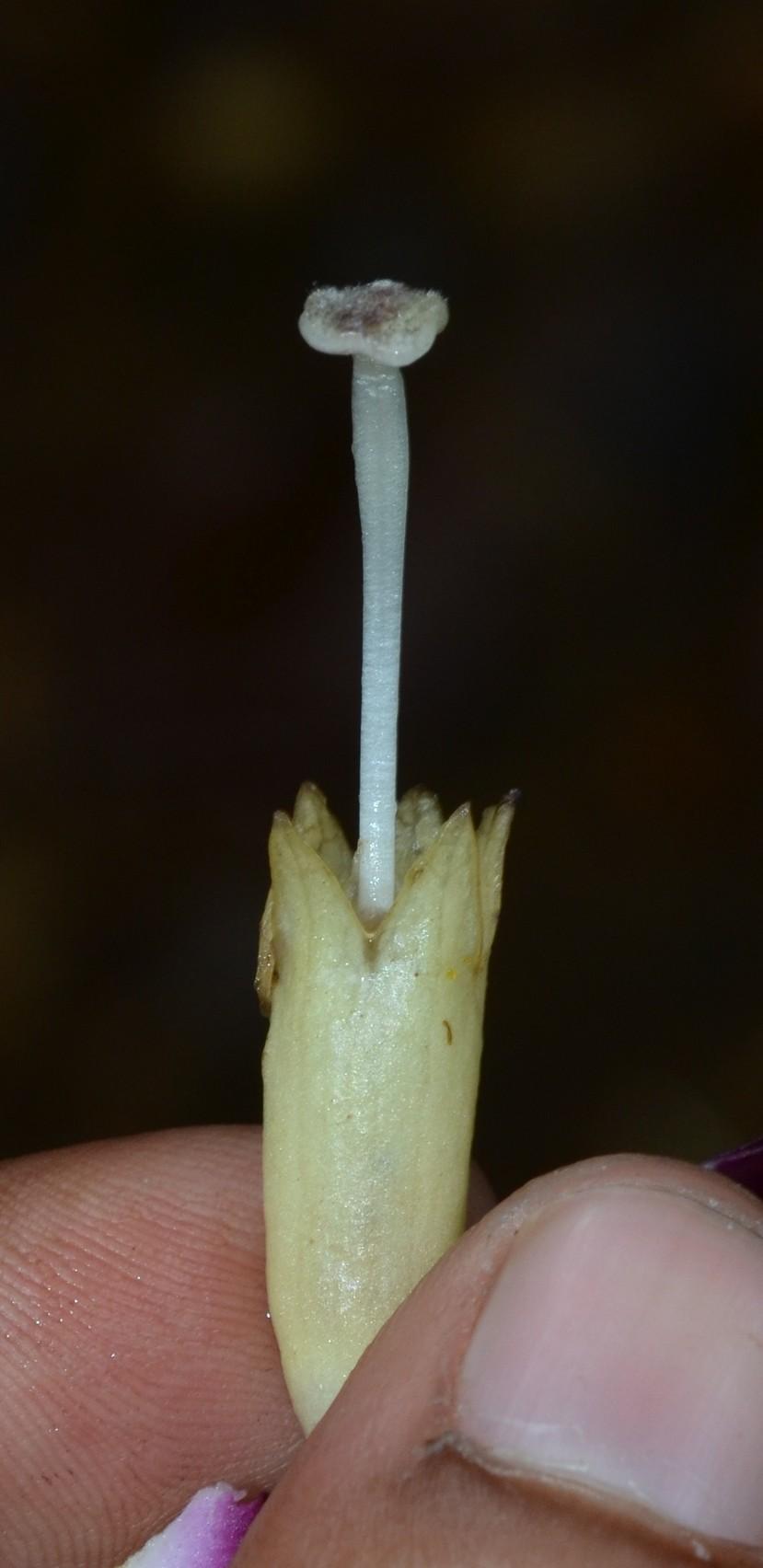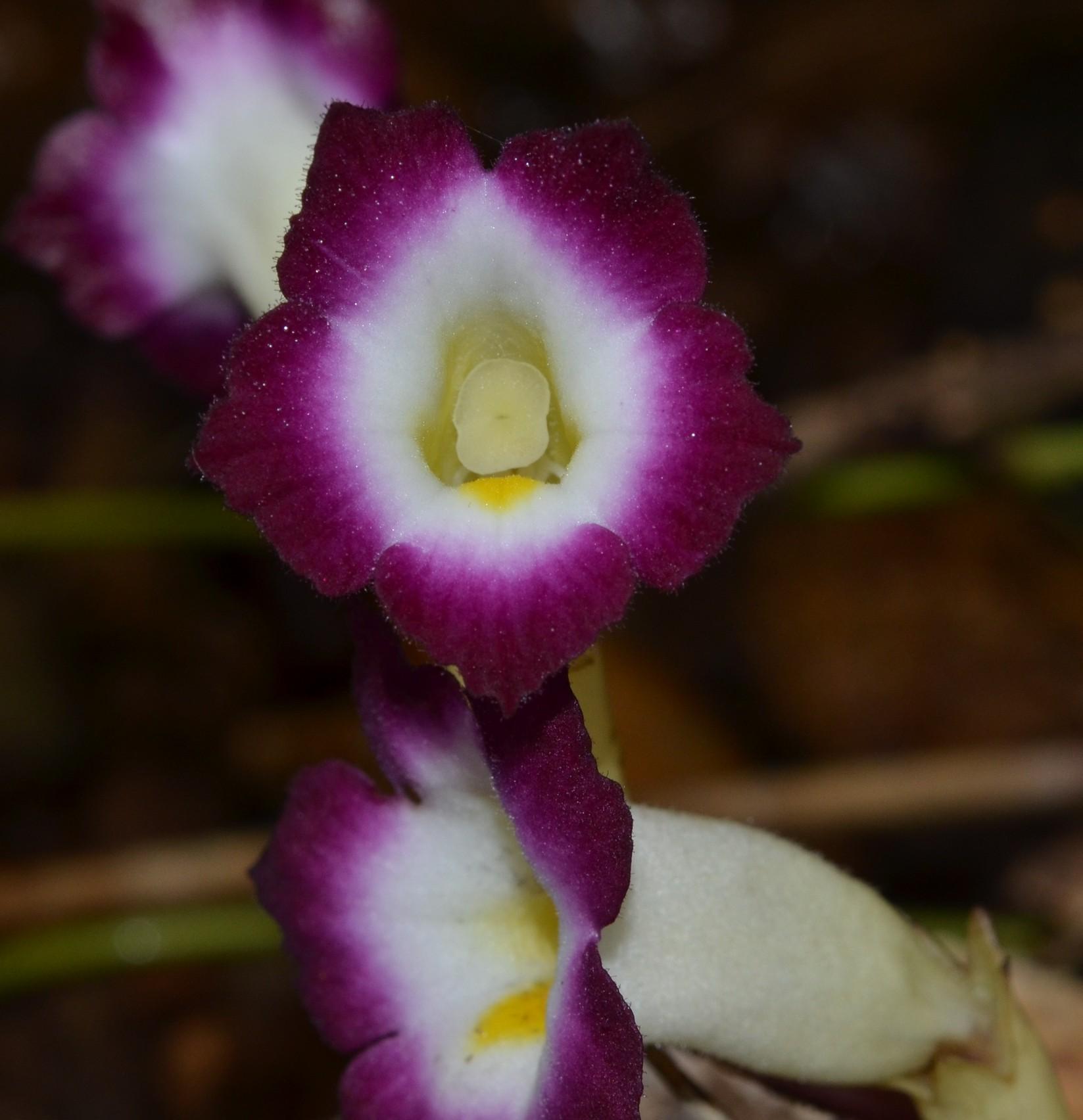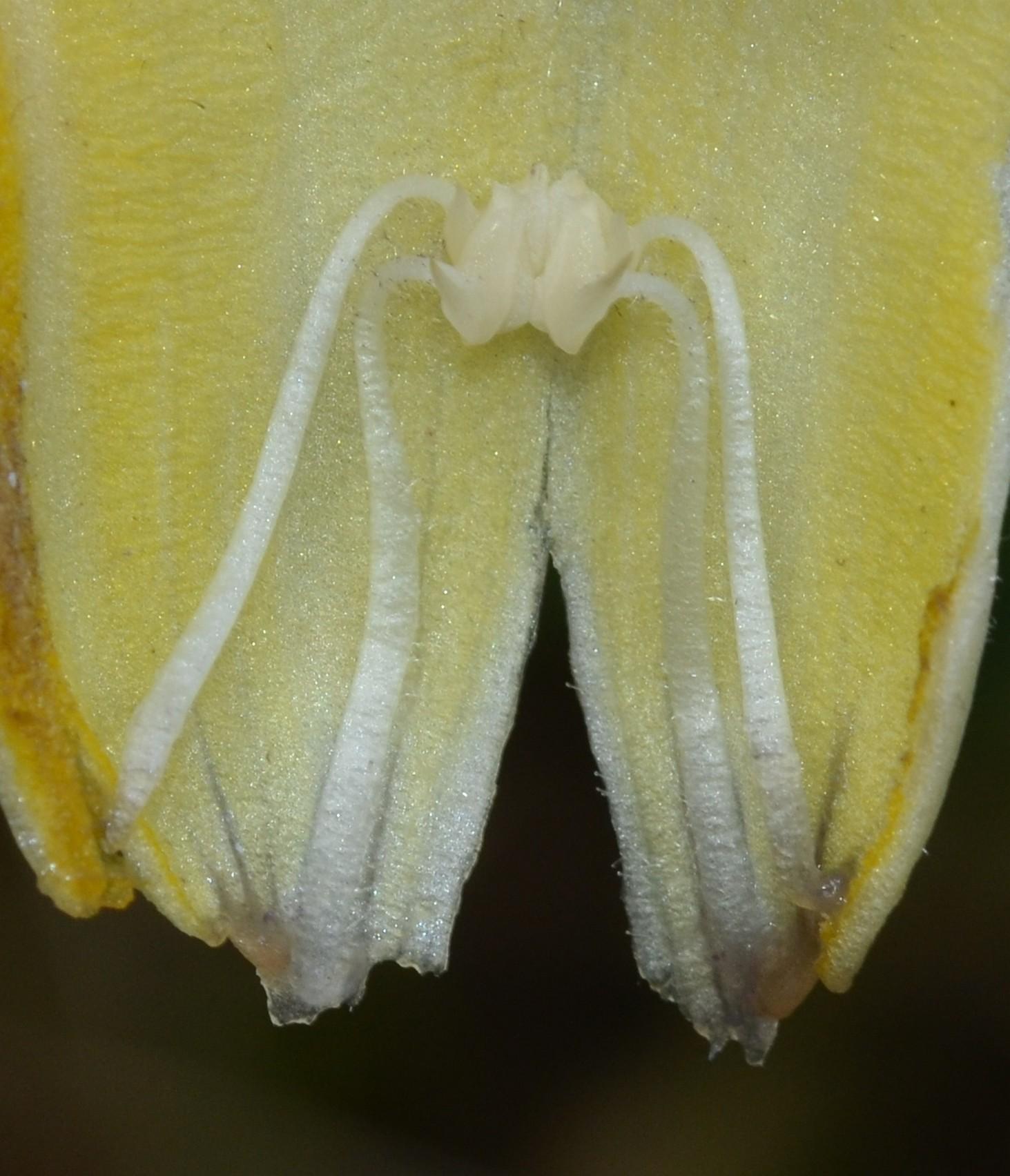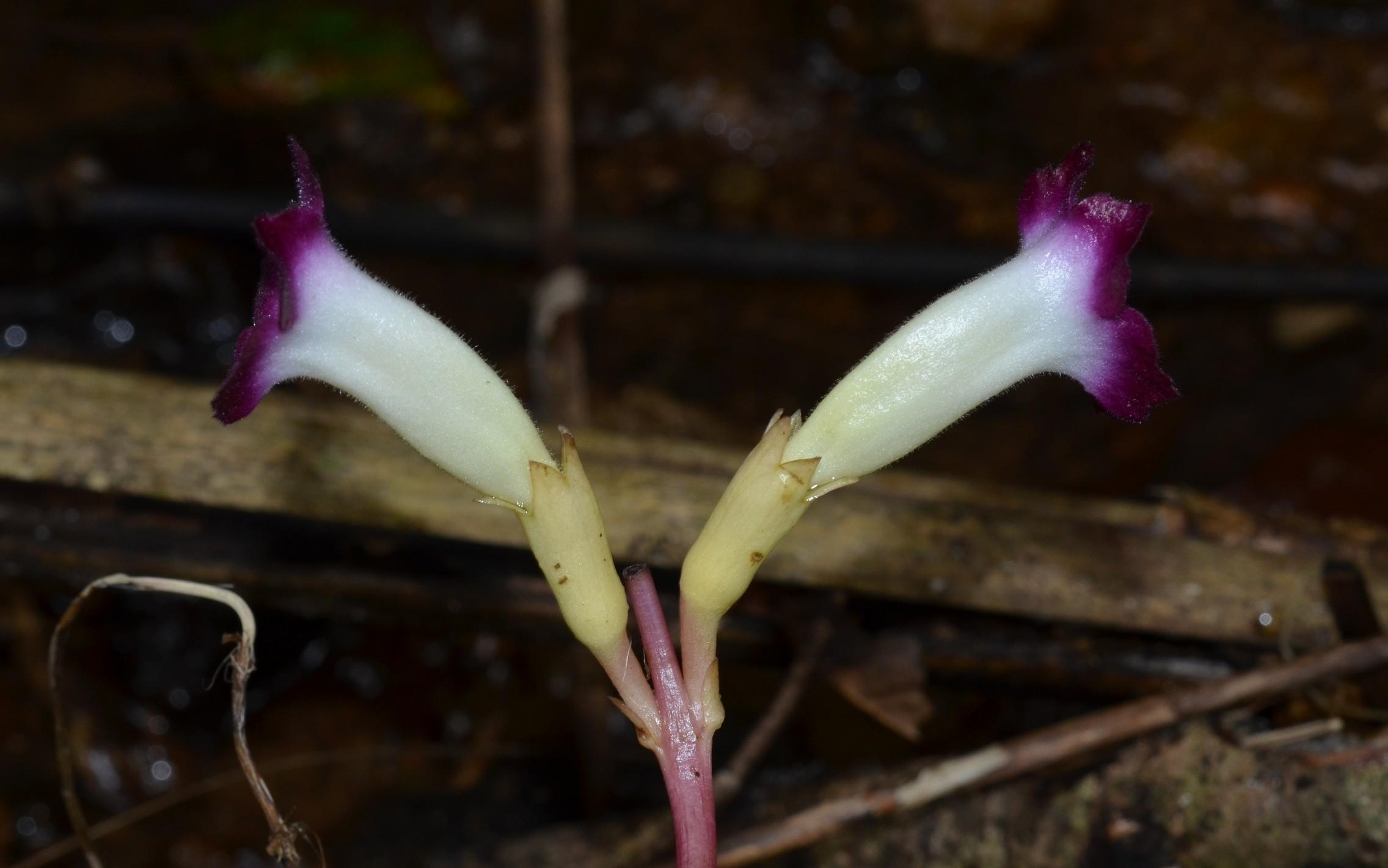 ANSEPT36/36 Christisonia tubulosa (Wight) Benth. ex Hook. f.
: 4 posts by 3 authors. Attachments
(
9
)
Family: Orobanchaceae
Date: 12th September 2015
Place: Thattekadu Bird Sanctuary, Ernakulam District, Kerala
Habit: Herb
Habitat: Semi-evergreen forest
---
Great Find …
I too had seen this root parasitic plant in Munnar region in 2006 and i was told that this is very rare. This plant was  rediscovered in 2003, after 90 years! See this link,
http://www.hinduonnet.com/stories/500.htm
---
Interesting information! Thank you very much sir.
---
---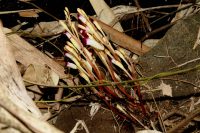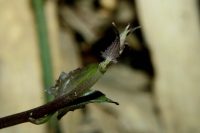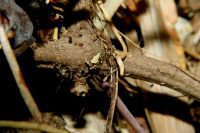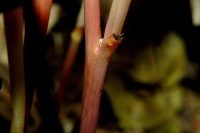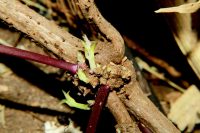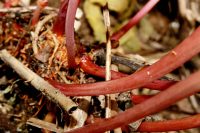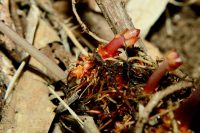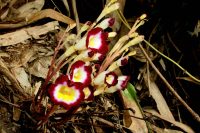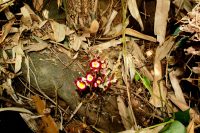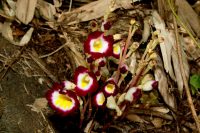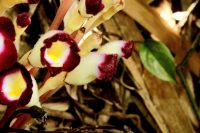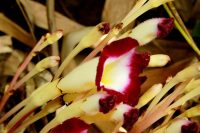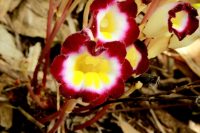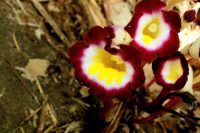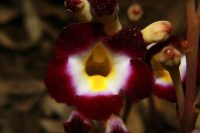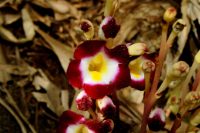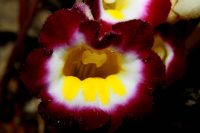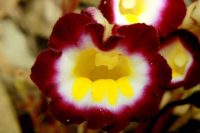 404 ID wild parasite (?) Aeginetia: 21 high res. images.
Please ID wild parasite, very rare only single cluster plant growth on 09mm diameter old flexible stem node creeping over non soiled stone-rock.
Location: near Vannappuram, Thodupuzha, Idukki Dist., Kerala PIN:685607
Altitude: 1500fsl
Flower date: 29DEC2022, 04.5pm
Habitat: wild moisture, rocky hill, bamboo canopy, streamside (now dry)
Plant habit: stem parasite with peduncle characteristics, no stem or leaves, micro hairy roots, annual (plant formation on 09mm across old stem node creeping over non soiled stone-rock)
Host plant: Mikania micrantha (?)
Height: 20cm
Leaves: non leaved
Flower: lengthy peduncle spiked multiple racemose, diameter upto:03.5cm,  deep violet margins with white and yellow centred, non fragrant
Fruit:
Seed:
Camera: CANON EOS1500D
To me appears close.
---