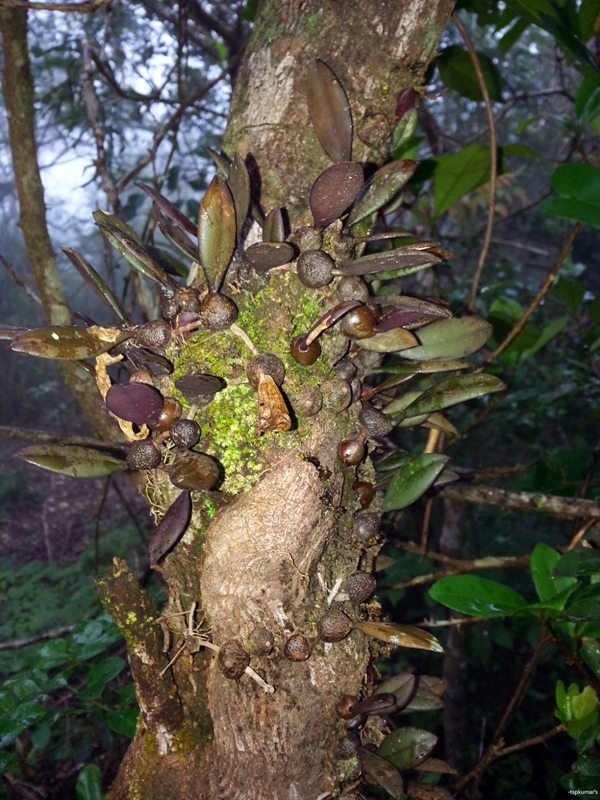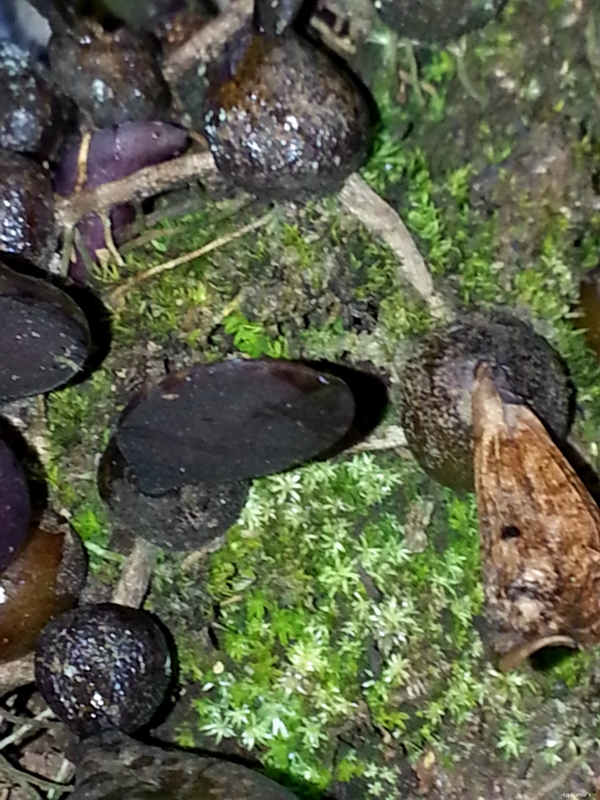 TSP11OCT2015-1:Images of an epiphytic Orchid for ID assistance. : 4 posts by 3 authors. Attachments (3)
Submitting few images of an epiphytic orchid for ID assistance. The plant was not in bloom.
Habit: Epiphytic.
Habitat: Evergreen Forest
Sighting: Kottigehara, near Charmady Ghat, Chikmagalur, Karnataka, about 1200 msl
Date:10-10-2015
---
this is Trias stocksii
---
There are two Trias in south India and all
Trias
are now
Bulbophyllum
. Its not easy to make out which one this is:
Bulbophyllum bonaccordense or Bulbophyllum stocksii.
---
… is there any reference on trias become bulbophyllum ? please share something on this 
---
If you look at Kew Checklist of monocots then you can find the change and the reference.
The final refrence is there in Genera Orchidacearum Volume 6 part 3. If you need then I can send you scanned image of the pages.
---