Astragalus confertus Bunge;
Common name:
Hairy-Leaved Milk-Vetch
.
---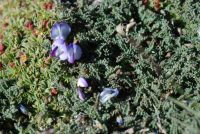 A. confertus from Changthang area: 1 very high res. image.
The attached pictures (from Dr. G S Rawat) from Changthang area which he has identified as A. confertus.
Pl. confirm or otherwise.
---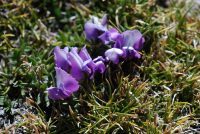 Attaching one more image.
---
Also check the possibility of Astragalus strictus Grah. ex Benth.
---
Yes, this is Astragalus confertus.
---