---
Date: 13th September 2015
Place: Thattekad Bird Sanctuary, Ernakulam District, Kerala
---
A kind of Nephrolepis
---
Well I think it must be Nephrolepis brownii (syn. hirsutula), but I find some of the cultivated Nephrolepis species rather confusing and difficult.  … at Leiden would know!
---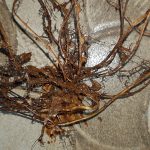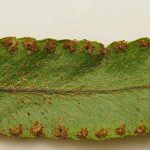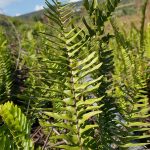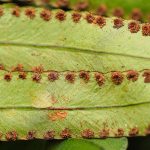 Nephrolepis sp ?
:
Date/Time-15 Jan 2022

Location- south -western maharashtra-

w. ghat hills
Habitat- Wild. in rocky, open sunny field, near forest.

Plant Habit- Herb- colonies.

Height- 60cm+
I feel it is Nephrolepis sp but doubt it to be N. cordifolia as the sori are very near to margin. 
Also I could not see any bulbils on its runners. But also i am doubtful that it is N. exaltata (an introduced species) as this area is near pristine forest.
---
You are right, of course – and see the hairs beneath along the costa and on the lamina.
It is N. brownii
–
that was long confused as "N. multiflora" or "N. hirsutula" in India.
Its range is S., C. and N.E India and S.E. Asia.
See page 45 in IC 3, Indian Pteridophyte Checklist, vol. 3.
---