Ceratonia siliqua L.;
India (I) ;

Bihar ; Haryana ; Maharashtra ; Punjab; Tamil Nadu ; West Bengal;
(as per 
ILDIS
);
Albania; Algeria; Argentina; Balearic Is; Canary Is; Cape Verde; Caribbean-TRP; China; Comoro Is; Corsica; Cyprus; East Aegean Is(Greek); Ethiopia; France-F.E.; Greece; Gruzia; Iran; Iraq; Israel; Italy-F.E.; Jordan; Kenya; Kriti; Lebanon; Libya; Malta; Mauritius; Mexico(North & Central); Morocco; Mozambique; Namibia; New Zealand(North); New Zealand(South); Norfolk I; Peru; Portugal; Reunion; Rodrigues; Sardegna; Sicilia; Sinai; South Africa; Spain-F.E.; Sudan; Syria; Tanzania; Tunisia; Turkey in Asia; United States; Yugoslavia; Zambia; Zimbabwe
as per
Catalogue of Life
;
---
---
With reference our

/

site, I am looking for a large plant or tree that provides the (Ceratonia siliqua) Carob, kharnub fruit. this is edible, but not common in india.

It belongs to the
Fabaceae
(legume) family.
---
If somebody is aware of it, pl. post.
---
Please note that the pod is edible and sweet.
---
.
---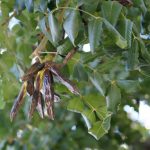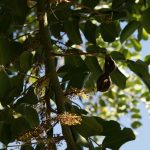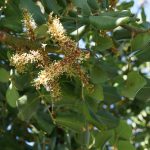 Ceratonia siliqua from Sunnyvale California-GS14092021-3
: 3 images.
Ceratonia siliqua
, photographed
from Sunnyvale, California, 13-10-2010
---