Osbeckia gracilis Bedd., Madras J. Lit. Sci. ser. 3, 1: 45. 1864 (Syn: Osbeckia sublaevis Cogn. in A. & C. DC.; Osbeckia lineolata Gamble; Osbeckia lineolata Gamble var. anamalayana Giri & M.P. Nayar) as per Kerala plants & Melnet;
---
Stout shrubs; branches glaucous, glabrous. Leaves to 3.5 x 2 cm, elliptic-oblong, obtuse at apex and base, cuspidate, yellowish green, densely covered with half-adnated hairs spreading from midrib, 3-ribbed; petiole 3 mm long. Flowers in terminal cymes, pedicelled; calyx tube 7 mm long, densely simple-hairy, lobes 4 x 3 mm, ovate-oblong, obtuse, ciliate; petals 15 x 12 mm, obovate, ciliate, pink; anthers 5 mm long.

Flowering and fruiting: January-April
Moist deciduous and shola forests
Southern Western Ghats (Endemic)
(Attributions-
Dr. N Sasidharan (Dr. B P Pal Fellow), Kerala Forest Research Institute, Peechi from India Biodiversity Portal)
---
Date
: June 4, 2014
…
Base elevation
: 2000m asl
Osbeckia aspera (L.) Blume … (family: Melastomataceae)
---
O. lineolata now synonym under O. gracilis
---
Osbeckia aspera (L.) Blume … family: Melastomataceae or a.k.a. Melastomaceae
---
Lovely closeup.. thanks for sharing …
---
Images by Subhanjan Kayet (Id help by ES Santhosh Kumar) (Inserted by J.M.Garg)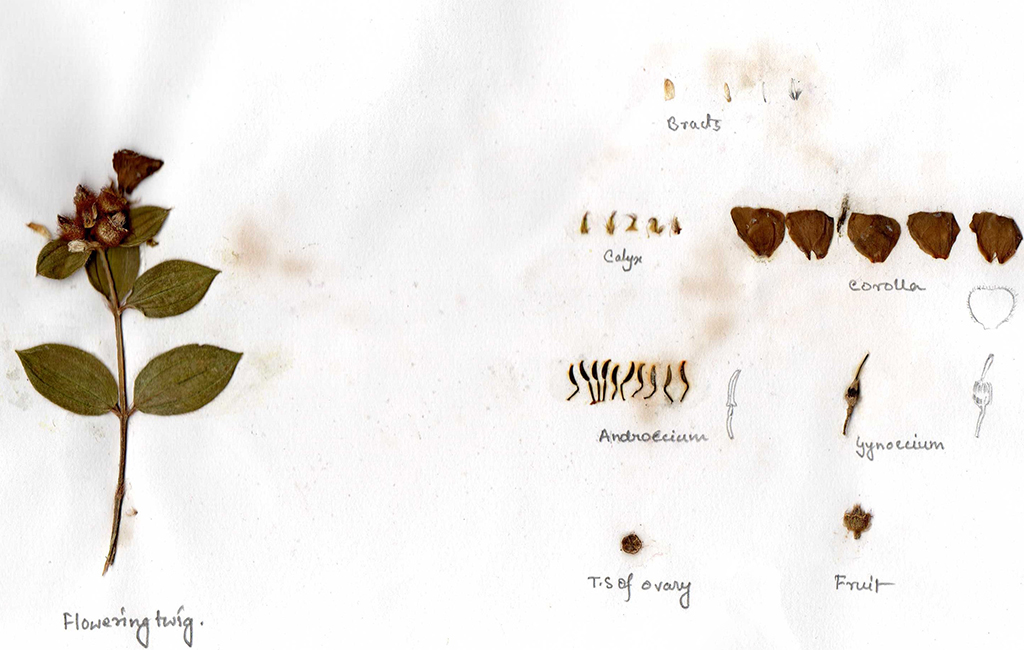 Osbeckia sp for id request : 4 posts by 3 authors. Attachments (1)
Taken on 6 october 2015,
Place Munnar, Kerala
Petals dark purple.
Osbeckia
sp?
---
Probably Osbeckia lineolata?
---
yes O. lineolata. but now synonym under O. gracilis
---
---
Thanks very much … for pointing to the correct ID.
Will soon correct my notes at flickr. 
---
---
Osbeckia gracilis
Eravikulam WLS, near Munnar, Kerala, in the Nilgiris. First week of October 2018
---
love it esp the habitat picture. says so much 
---