---
Annuals; culms tufted, 20-40 cm high; nodes glabrous. Leaves 3-10 x 0.5 cm, lanceolate; rounded at base, densely hairy; sheath rounded, hairy; ligule a fimbriate membrane. Panicle 5-20 cm long; effuse, branches scabrid. Spikelets 6 x 2 mm, glabrous; lower glume 5 x 1.5 mm; upper glume 6 x 1.5 mm, ovate, acuminate; first lemma 3 x 1 mm, ovate, acute; second lemma elliptic, 2 x 1 mm, with arista on either sides of the awn; awn 8 mm long; palea 2 x 1 mm, 2-keeled; anthers 1.5 mm long.
Flowering and fruiting: May-December
Dry deciduous forests and grasslands
(Attributions- Dr. N Sasidharan (Dr. B P Pal Fellow), Kerala Forest Research Institute, Peechi from 
India Biodiversity Portal
)
Plant name
:
Arundinella setosa
 Trin., Gram. Panic. 63. 1826.
Ver.names: Reed grass, Arundinella (Eng.); Pathi oopagaddi (Tel.)
Family: Poaceae
Description:
Herbs, perennial, culms tufted, erect or geniculate, 0.6-1.5m tall; sometimes branched, 3-7 noded, nodes glabrous. Leaf sheaths shorter than internodes, glabrous or hispid; leaf blades linear, 10–40 cm × 3–9 mm, glabrous or hispid; ligule 0.5 mm. Panicle open 10-45 cm long; central axis and branches scabrid; branches 5–20 cm, stiffly ascending or spreading, solitary or fasciculate, loosely spiculate; pedicels scabrid, apex usually with long stiff hairs. Spikelets 5–6 mm, green tinged purple; glumes glabrous or rarely setose, scaberulous along veins; lower glume 4.5–5.5 mm, 3 veined; upper glume 5-veined; lower floret staminate or barren, shorter than glumes or equaling lower glume; upper floret 2.5–3 mm, lemma apex awned, awn geniculate 6–10 mm; callus hairy.

Habitat & location:
Occasional in hill side forests.
Photographed
at S.R.Puram Porumaamilla ghat.
---
Thanks, …, for a new addition to efi.
---
---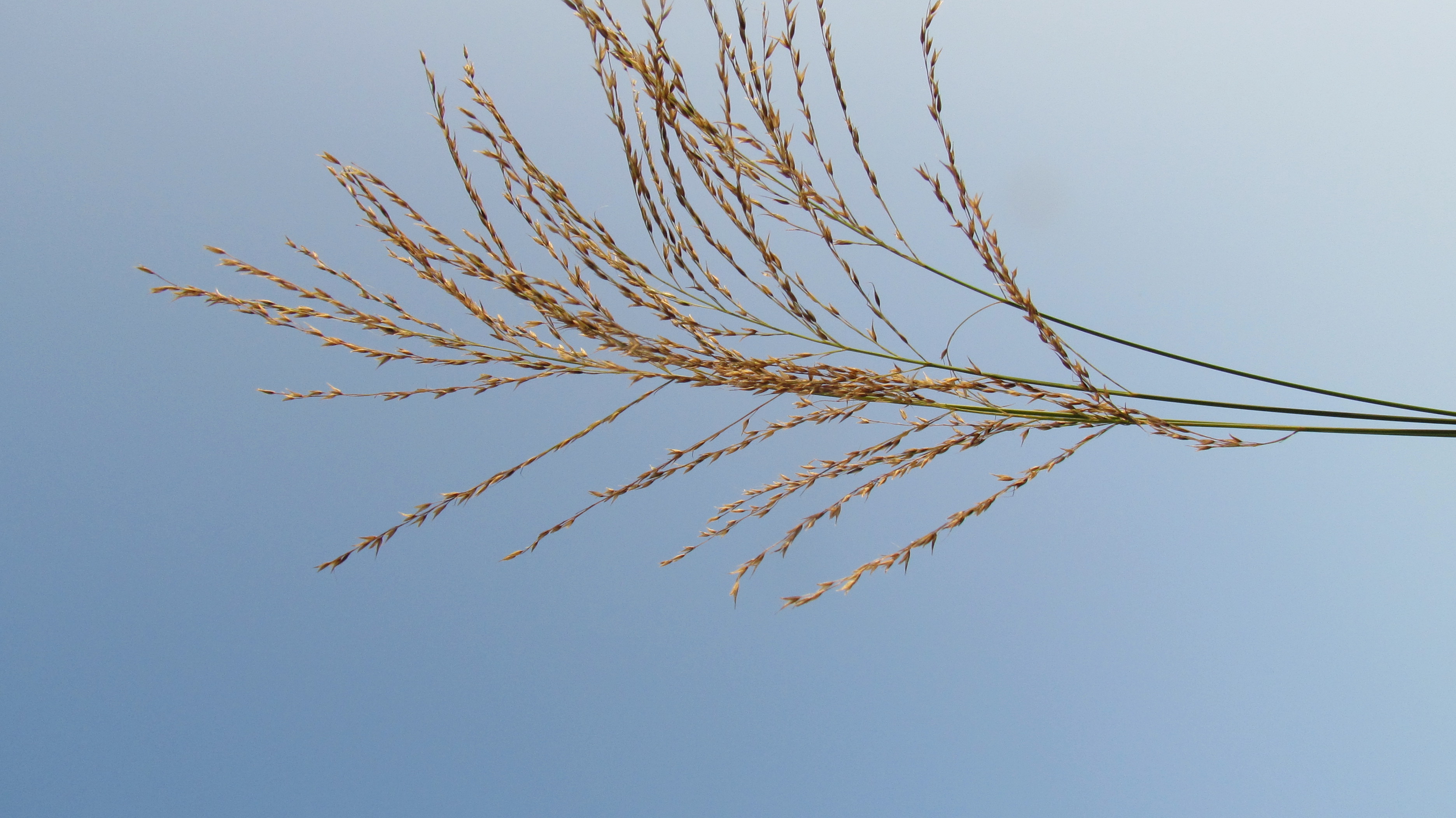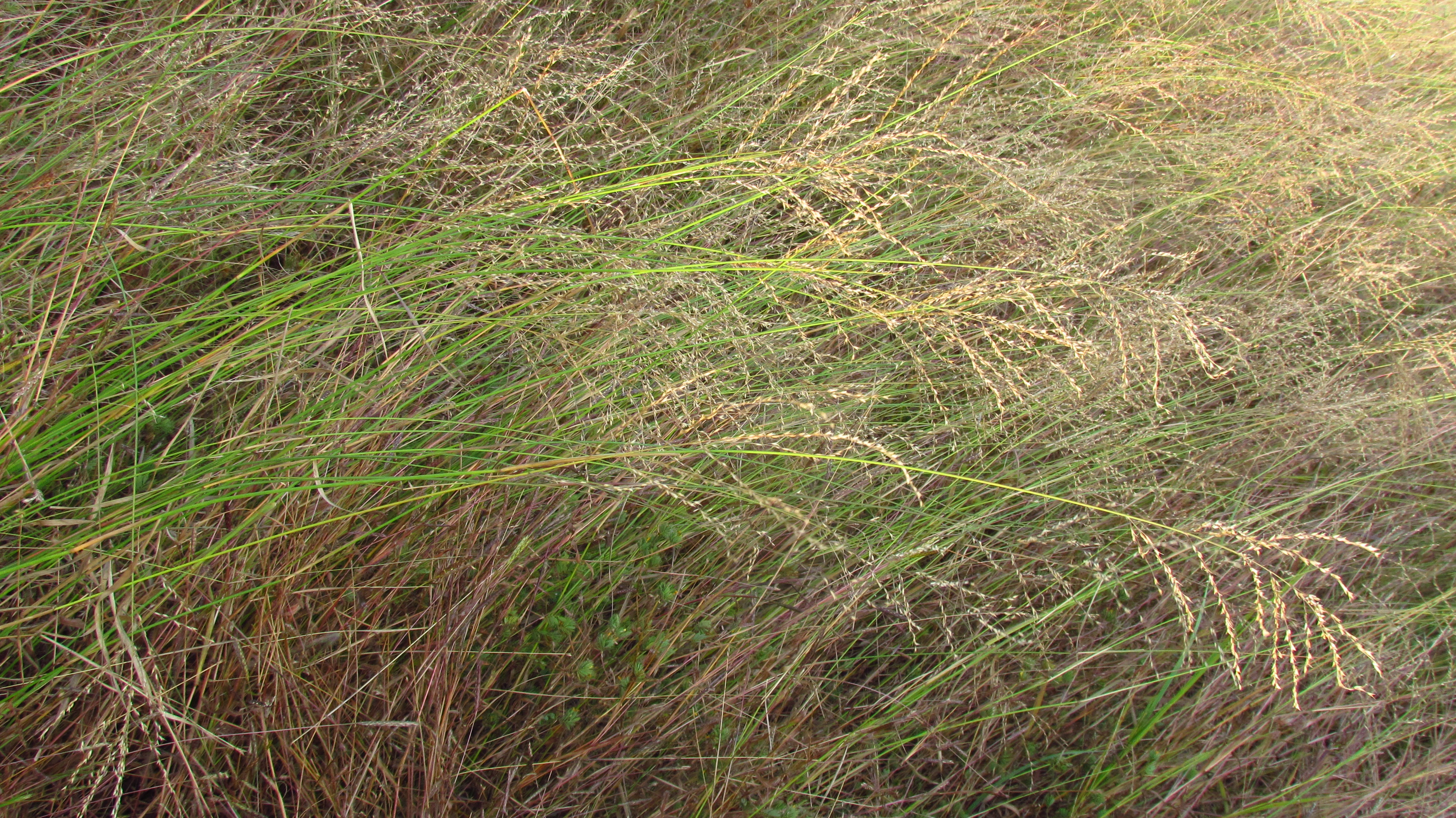 NSD-1 Jan 2017 ID of Grass
  : 5 posts by 3 authors. Attachments
(2)
Please ID this grass
from Kanha

Tiger Reserve

Madhya Pradesh
Pic taken of 10th Nov 2016
I think this grass is Arundinella setasa, but not sure
pl advice the correct ID
---
yes, It is Arundinella setosa 
---
Yes. It is Arundinella setosa
---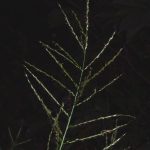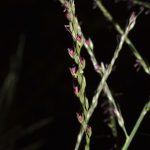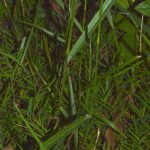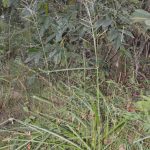 SK 2838 10 November 2020 – Grass
 : 4 very high resolution images.
Location: Kathmandu Valley

---
Thank you … Arundinella setosa Trin.
---
---