Mackaya macrocarpa (Wall. ex Nees) Das, Fl. Assam 3: 447 1939. (syn: Asystasia macrocarpa Wall. ex Nees; Ruellia macrocarpa Wall.);
.
Myanmar (Chin, Kachin); Bhutan; India (Bengal, E-India, NE-India, Darjeeling, Arunachal Pradesh, Sikkim); Nepal; Bangladesh
as per
CoL
;
.
---
Decumbent or ascending undershrub to 2m, but usually less. Stems glabrous below, sparsely pilose above. Leaves lanceolate (ovate or oblong), 2-13 x 1-4.5, acuminate at both ends, dark green, sparsely pilose on both surfaces and especially on veins below; petiole 0-1.5cm, pilose. Inflorescence of short, solitary, terminal racemes 2-6cm; rhachis pilose; flowers in opposite pairs, internodes very short above but up to 2cm below; pedicles 5-6mm. Bracts linear, 2-3mm. Calyx 5-7mm, glandular-pubescent, lobes lanceolate, acuminate. Corolla pale purple, drying white, 28-36mm, thinly glandular-pubescent, tube ventricose c 10mm above base, lobes elliptic, c 10mm. Anther cells shortly spurred. Style persistent. Capsule 28-36mm, glandular-pubescent.
Open subtropical forest, often in seasonally moist places.
---
Yet another new entry to the efi.
Sharing some pictures of Asystasia macrocarpa Nees shot at Kakani Nepal on different dates on 2 March 2013 (First 4 pics) and 8 April 2014 (Remaining 3 pics) at 6000 ft.
---
ID validation pending !
---
Appears close as per images at
---
Yet another new entry to the efi.
Attachments
(3)
– 1 Mb each.
---
Attachments (4)- around 800 kb each..
---
Syn:  Asystasia macrocarpa Nees
Location: Shivapuri National Park, Nepal
---
The Plant list says Asystasia macrocarpa Nees is an accepted name and Mackaya macrocarpa (Nees) Das is an unresolved name.
---
---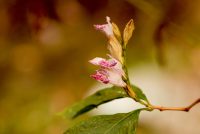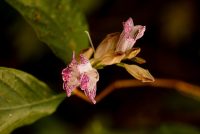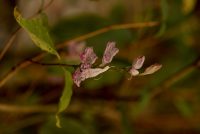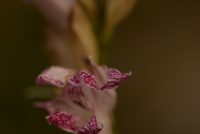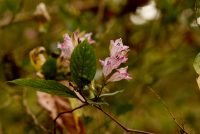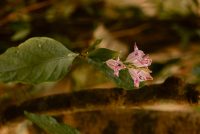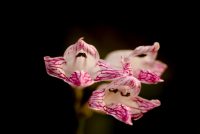 Mackaya macrocarpa (Nees) Das
: 11 images.
Location: Taplejung, East Nepal 
Images sent by Sajan Subedi, a friend.
---