Vachellia xanthophloea (Benth.) Banfi & Galasso, Pl.-Book (ed. 3) 1021 2008. (syn: Acacia xanthophloea Benth.);
---
Vachellia xanthophloea is a tree in the Fabaceae family and is commonly known in English as the fever tree (local East African names include olerai, kimwea, murera, and mwelele). This species of Vachellia is native to eastern and southern Africa. It can be found in Botswana, Kenya, Malawi, Mozambique, Somalia, South Africa, Swaziland, Tanzania, Zambia and Zimbabwe. It has also become a landscape tree in other warm climates, outside of its natural range.
The trees grow to a height of 15–25 m. The characteristic bark is smooth, powdery and greenish-yellow in colour. It is one of the few trees where
photosynthesis
takes place in the
bark
. Straight, white spines grow from the branch nodes in pairs. The leaves are twice compound, with small leaflets (8×2 mm). The flowers are produced in scented pale cream spherical inflorescences, clustered at the nodes and towards the ends of the branches.
Fever trees are fast-growing and short-lived. They have a tendency to occur as single-aged stands, and are subject to stand-level diebacks that have been variously attributed to elephants, water tables, and synchronous senescence.
[2]
[3]
[4]
[5]
This tree has been used for thousands of years by African tribes as a
divination
tool. Bark from this tree and four other herbs including
Silene capensis
(African dream root) and
Synaptolepis kirkii
are boiled into a brew. This is taken to induce lucid dreams, which they call "white paths". Before going to sleep a question is asked that will be answered in their dreams.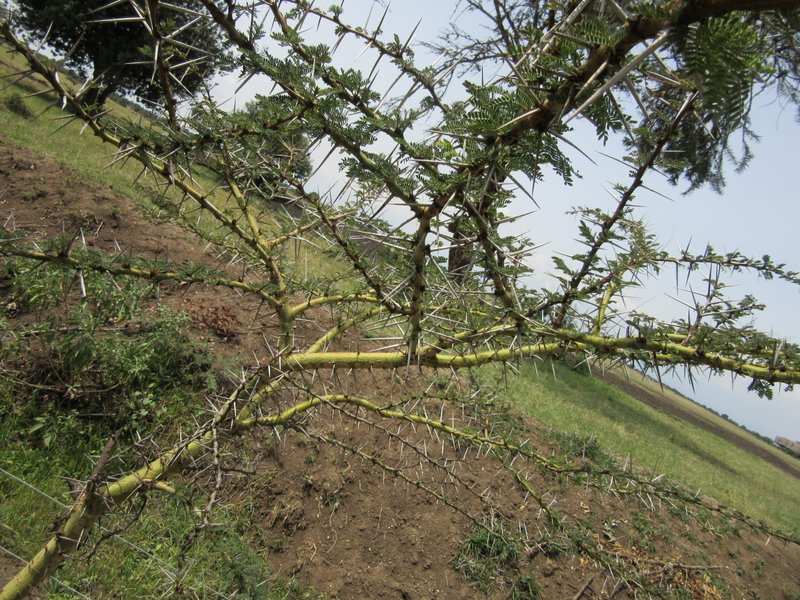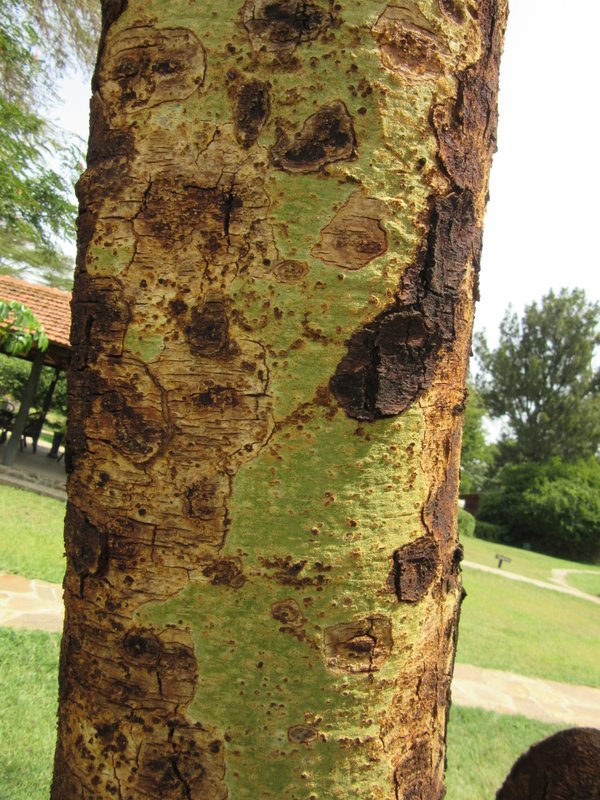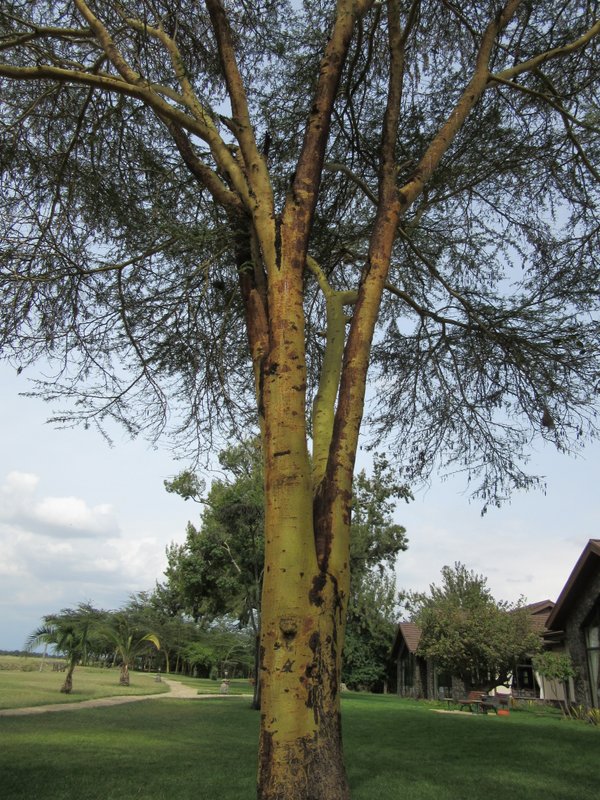 Yellow Fever Tree : Vachellia xanthophloea : Kenya 29SEP16 : AK-9 : 09/09 : 1 post by 1 author. Attachments (4)
Also known as Yellow-barked Acacia.

A new addition to Eflora.

Pictures taken on 5th July in Kenya.
---