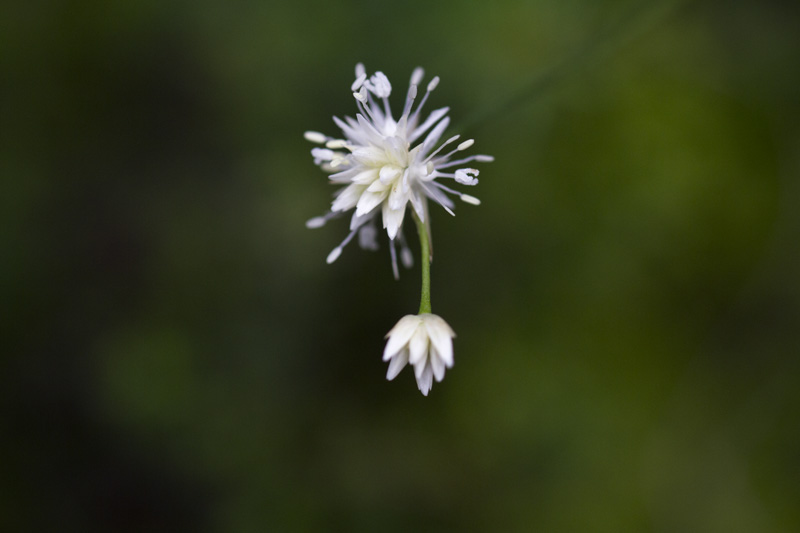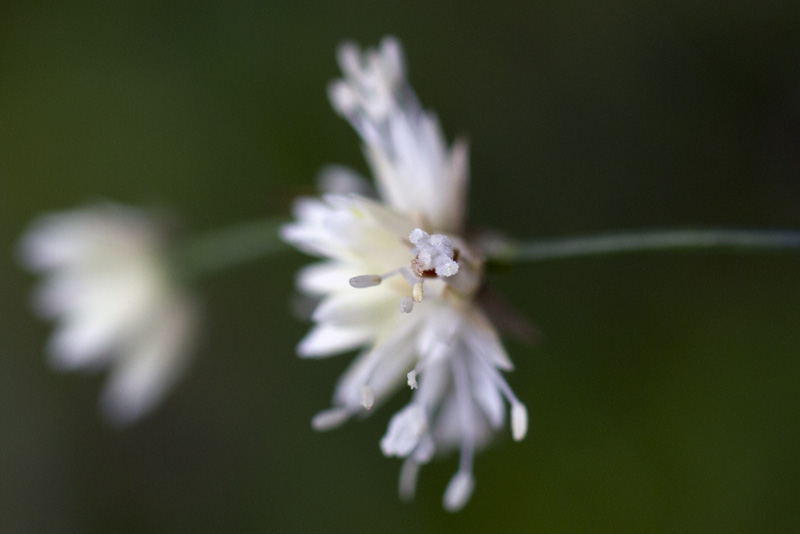 Juncus thomsonii ABJUL01/23
: 2 posts by 2 authors. 2 images.
I found this flower growing on grass-like leaves and assumed it to be a grass. The light was low and breeze constant, so I did not take many pictures. Here are a couple though and I think this is a Rush. Please advise.
Juncus thomsonii—Thomson's Rush
1900-2200m, Above Mcleodganj, Dharamshala, HP

09 July 2016
---
I have just been sent an image from Ladakh of a rush which was thought to be
J.thomsonii
(which is recorded
from Ladakh @ 3600-4800m
). It showed white flowers yet Stewart says the tepals of this this species are dark chestnut.
This has prompted me to take a quick look at entries for this genus on efI. I cannot (although I have only just begun taking a preliminary look at the Juncus species recorded from Ladakh) but
suspect the rush you photographed is not J.thomsonii.
The records from Pakistan & Kashmir indicate it does not grow at 1900-2200m. In Nepal it is found from 2700-5200m.
Images of this species on the internet are contradictory! Clearly, some misidentifications have taken place. Juncus is a large genus.

There is no mention of J.thomsonii in 'Flora Simlensis'.
Many of the plant found around Mcleod Ganj are covered by this book.
Clearly,
Juncus
is another genus which requires attention.
---
Thank you … I will have a better look. If I remember correctly, I later saw it above 3000m too.
---
Not sufficient details . Juncus leucomelas Royle ex D.Don ??
---
This is from my early days of botanising and I had failed to collect sufficient evidence. I will do so soon.
---